Around this time last year, we held host to some of our favourite bloggers and journalists from the world of interiors for our first ever Summer of Sweetpea event, and it was such a success that we had to bring it back for 2018! And what a perfect occasion to celebrate the launch of our newly refurbished showroom!?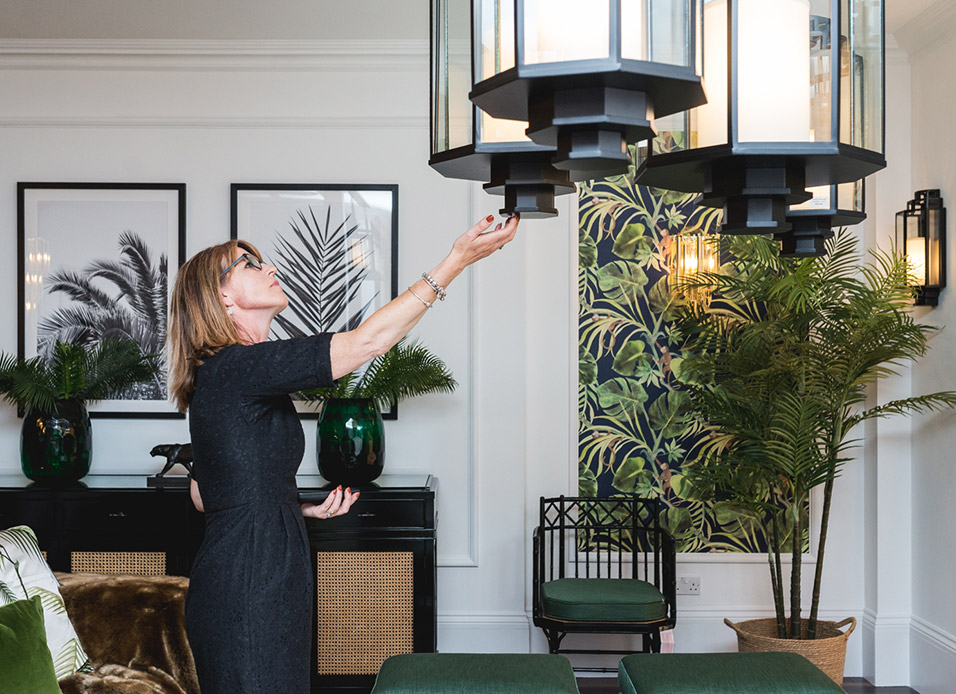 Maria Admiring the Monicello Chandeliers in our New Colonial Room
This year's event was bigger and better, with more gorgeous guests, more roomsets to explore, and our very own, brand new Willow's Bar! We invited some of the biggest and best interiors bloggers, influencers and journalists in the country to celebrate with us.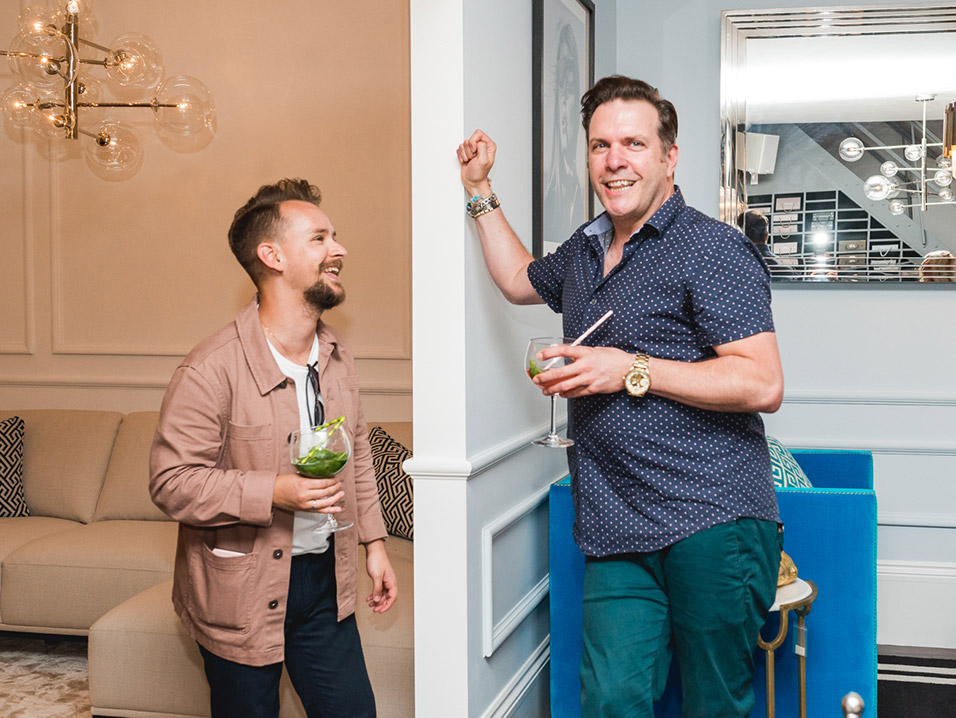 David of Forward Features chats with Oliver Thomas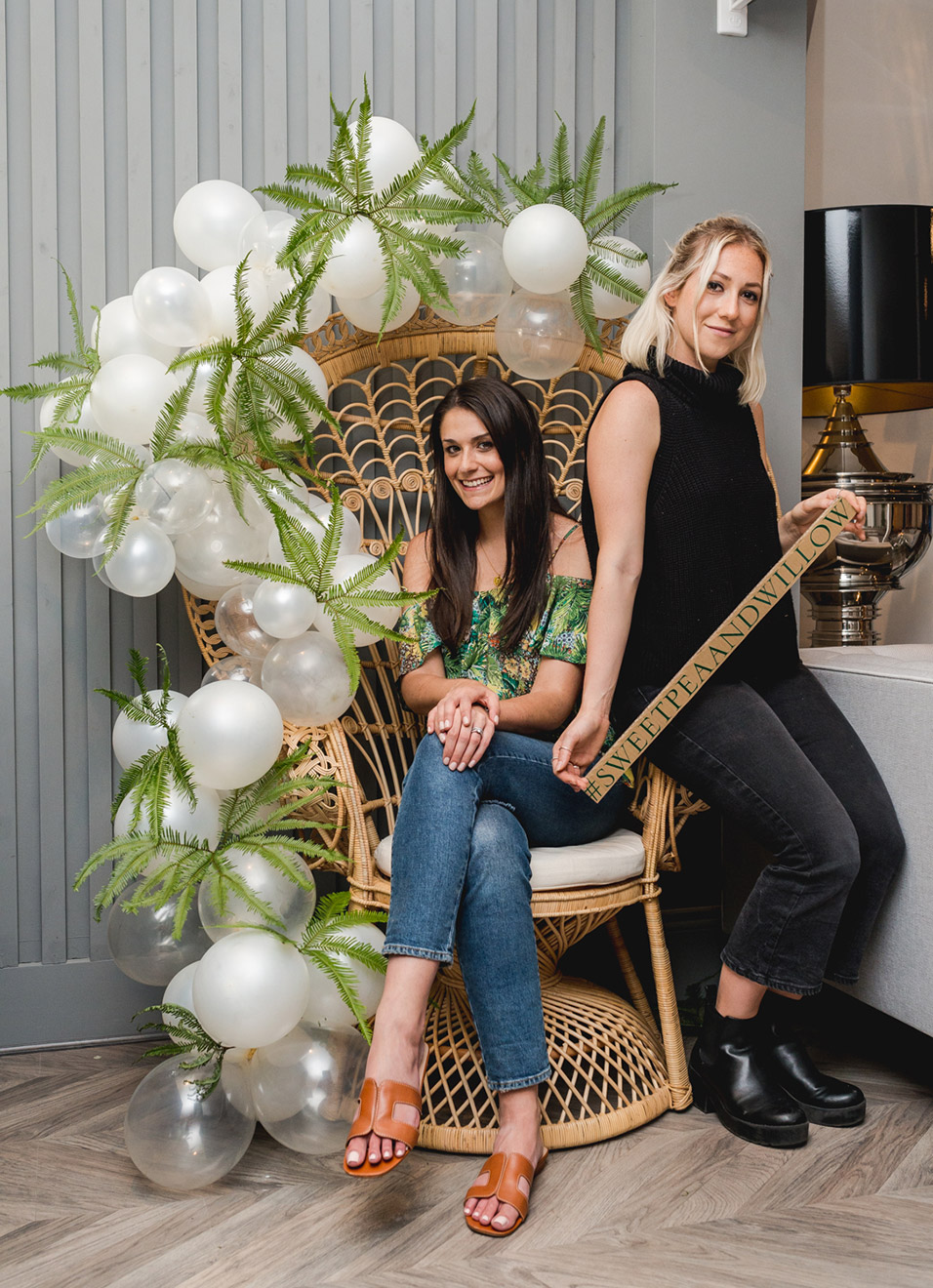 Sarah and Athina Modelling our Gorgeous Boheme Peacock Chair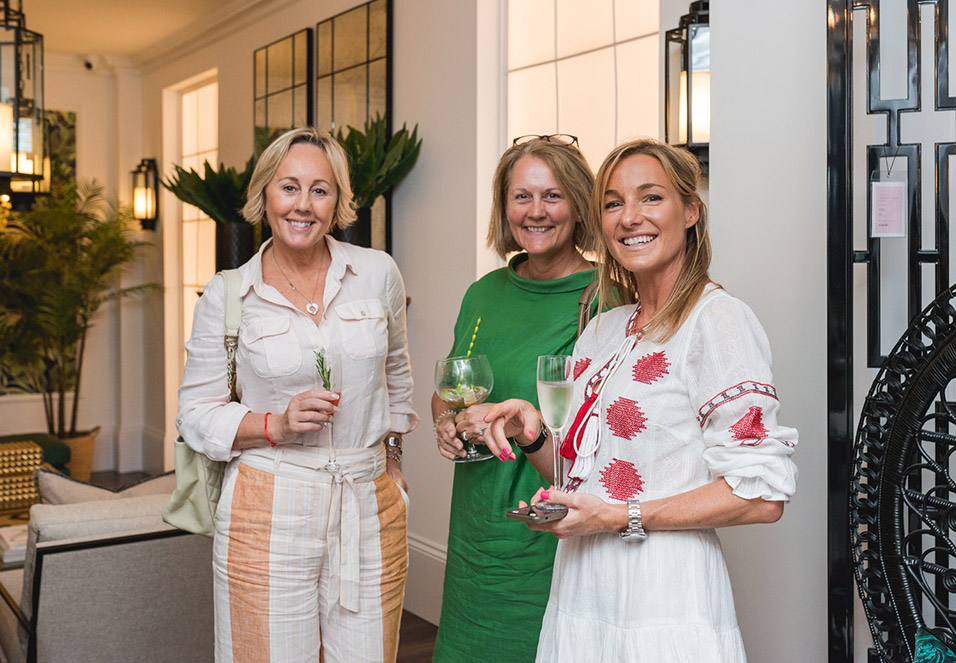 Shirley and Jacquie Pose for the Camera
Everyone was more than happy to tuck into the delicious pizza by the lovely guys at Dough & Deer, and The Libation Station were on hand to expertly craft a mouth-watering selection of delectable summer cocktails made with gin from Silent Pool. As well as food and drink, we also had the talented Stems & Bows ladies back to add their floral touch. The girls did an incredible job filling the showroom with truly amazing displays, including this fabulous flamingo which is literally dripping with gorgeous greenery.
The Fabulous Flamingo Display from Stems & Bows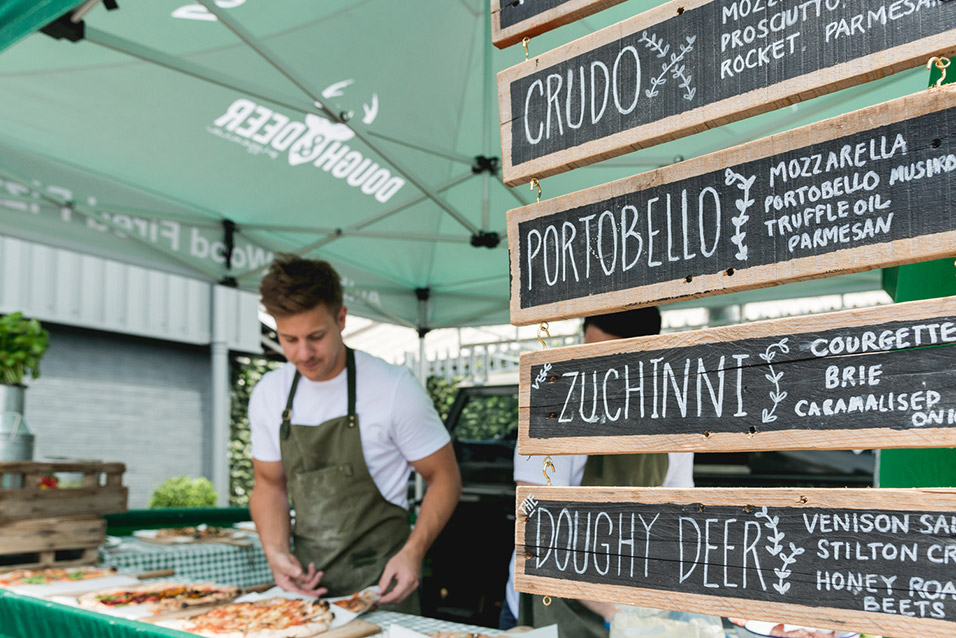 The Dough & Deer Boys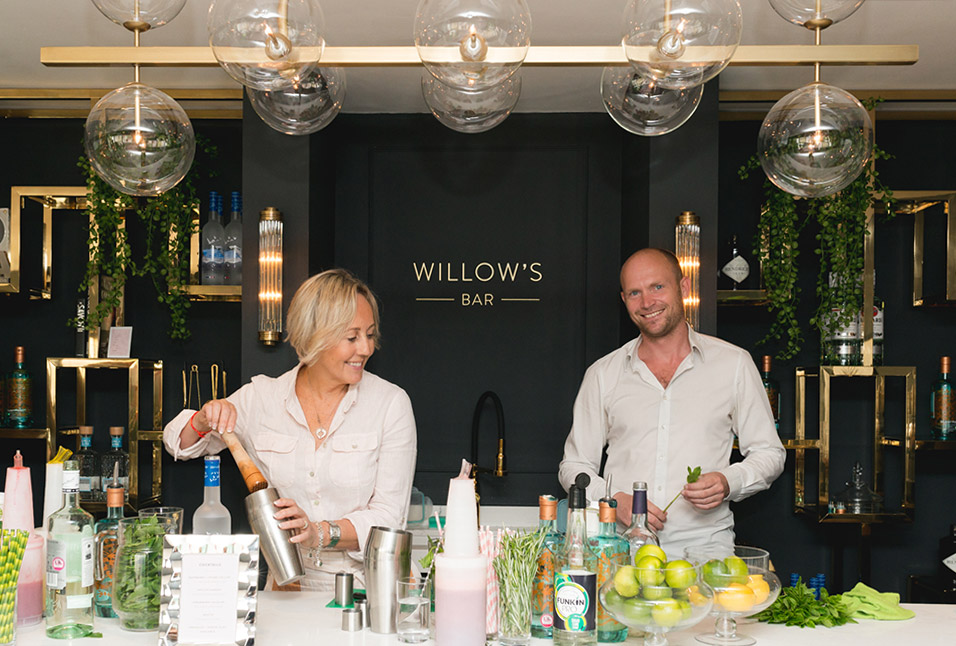 Shirley Shows off Her Skills Behind the Bar
It was such a fantastic day, which we'll be talking about for weeks!
Keep an eye out on our social channels and follow #summerofsweetpea for lots more pictures of the event and the new Showroom.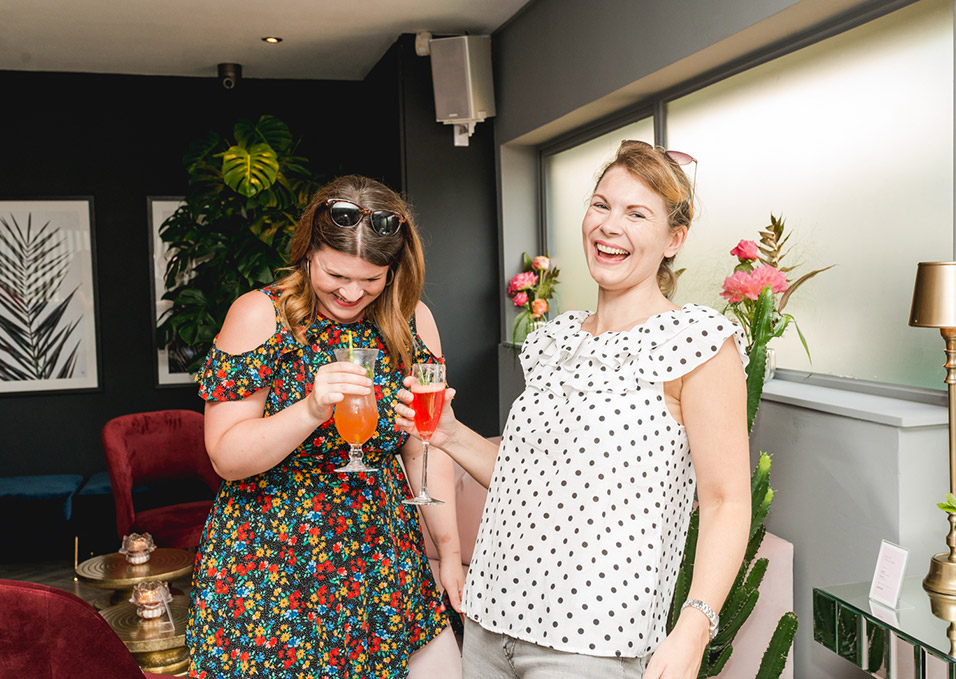 Victoria and Lins Loving their Cocktails!
Thank you to all the lovely people who attended this year's Summer of Sweetpea. Among them were:
@shirliekemp @conniesimmonds @topologyinteriors @forwardfeatures
@clareeliseinteriors @eat.wear.travel @victoria_aptno4 @booandmaddie
@cuffcomms @fleurdelondresblog @oliverthomasesq @rockmystyleblog
@seasonsincolour @house_anna_ @theinterioreditor @vintagehearthome @girlabouthouse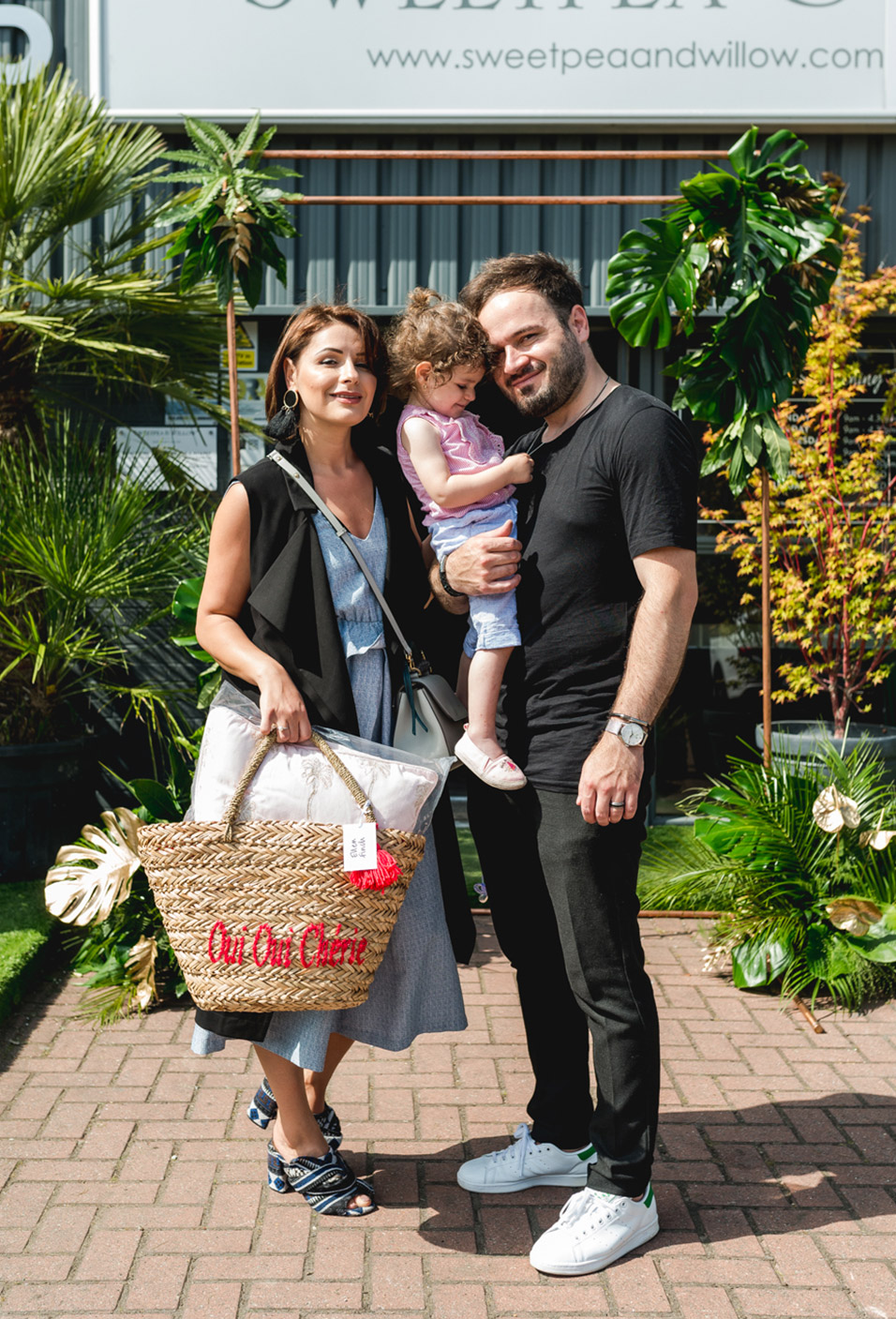 Elena Sandor of Eat.Wear.Travel and her Beautiful Family
Special thanks go out to Dough & Deer, The Libation Station and Silent Pool @silentpoolgin for the fabulous food and drink, and Stems and Bows for their dazzling floral displays.
And thanks to the generous brands who's fab products were included in our goodie bags:
Elizabeth Scarlett, Lene Bjerre, ROMO, Astrid & Miyu and Suttons
Photography by Natalia Slepokur