London Design Festival is in full swing and Sunday 15th September saw Decorex open up its doors to each of us with an insatiable appetite for all things interior design!
The annual design show took place, once again at the beautiful location of Syon Park in West London. Sadly, it's over for another year, but don't worry we have an entirety of juicy gossip for you.
With hundreds of exhibitors, informative seminars and a collection of exclusive collaborations to get lost in, keep reading for the complete Decorex 2018 rundown.
This year's Decorex was a particularly exciting occasion for all of us at Sweetpea & Willow as it was our first time as exhibitors at a trade show, and Decorex isn't just any old trade show! With only 48 hours notice, a lot of tireless flapping around the office, many phone calls and copious amounts of coffee we were READY!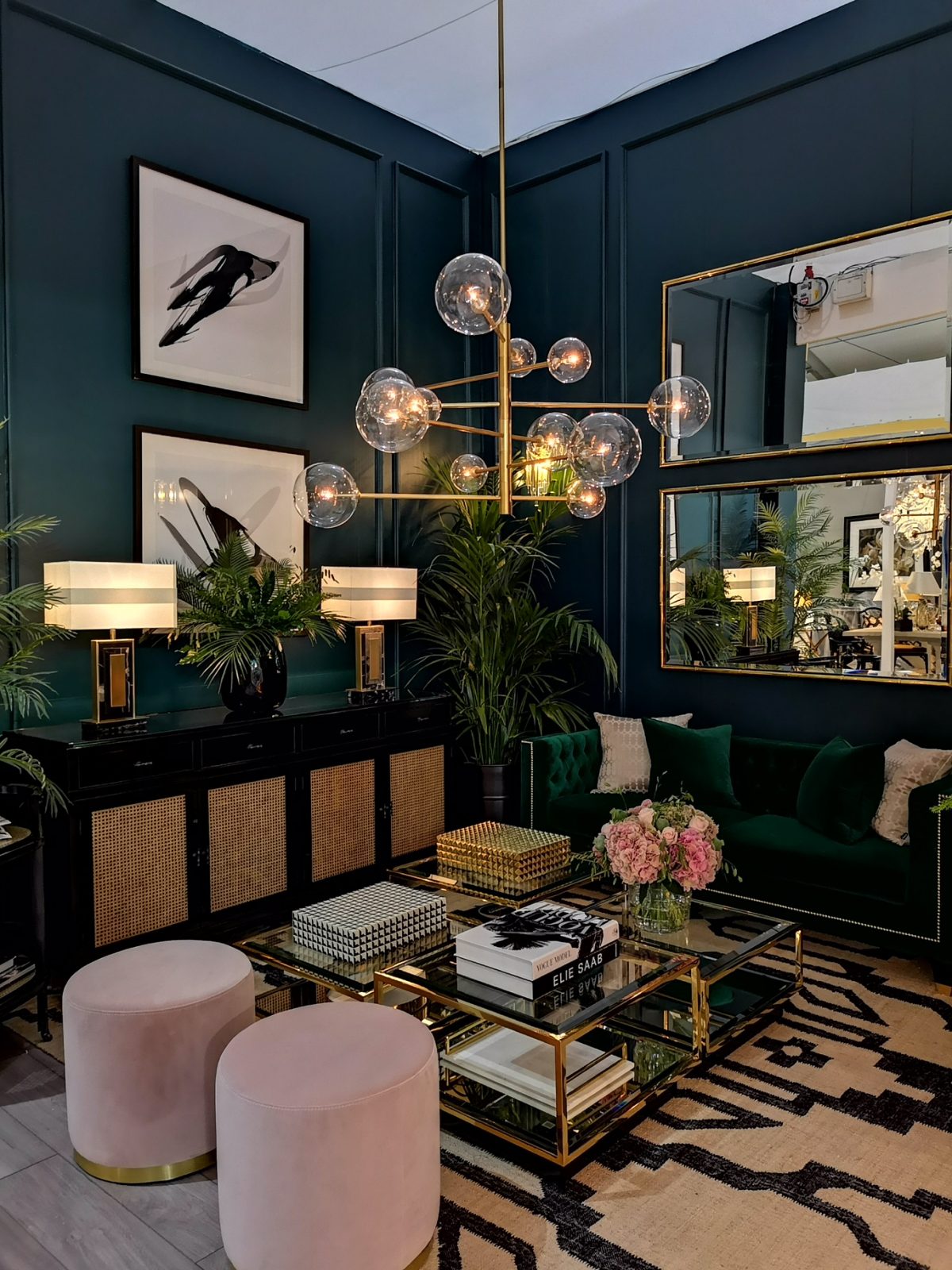 We adopted a day and night theme for our stands, with our show living room taking on darker hues and much sought after greens, our light and airy bedroom invoked feelings of Zen; both receiving overwhelmingly positive responses.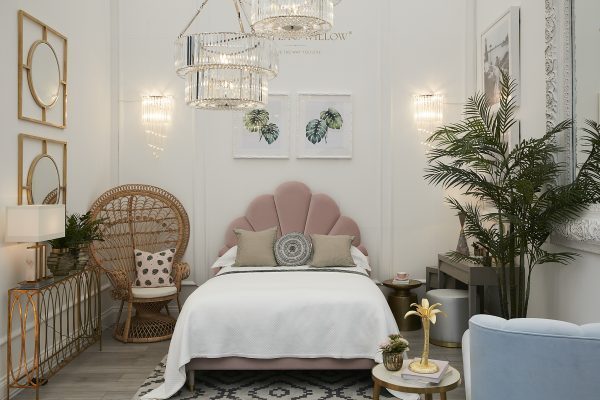 Aren't they divine? If you like what you see, you can shop the look at the end of this post!
Aside from Sweetpea & Willow, here's a selection of some of our favourite Decorex 2018 stands…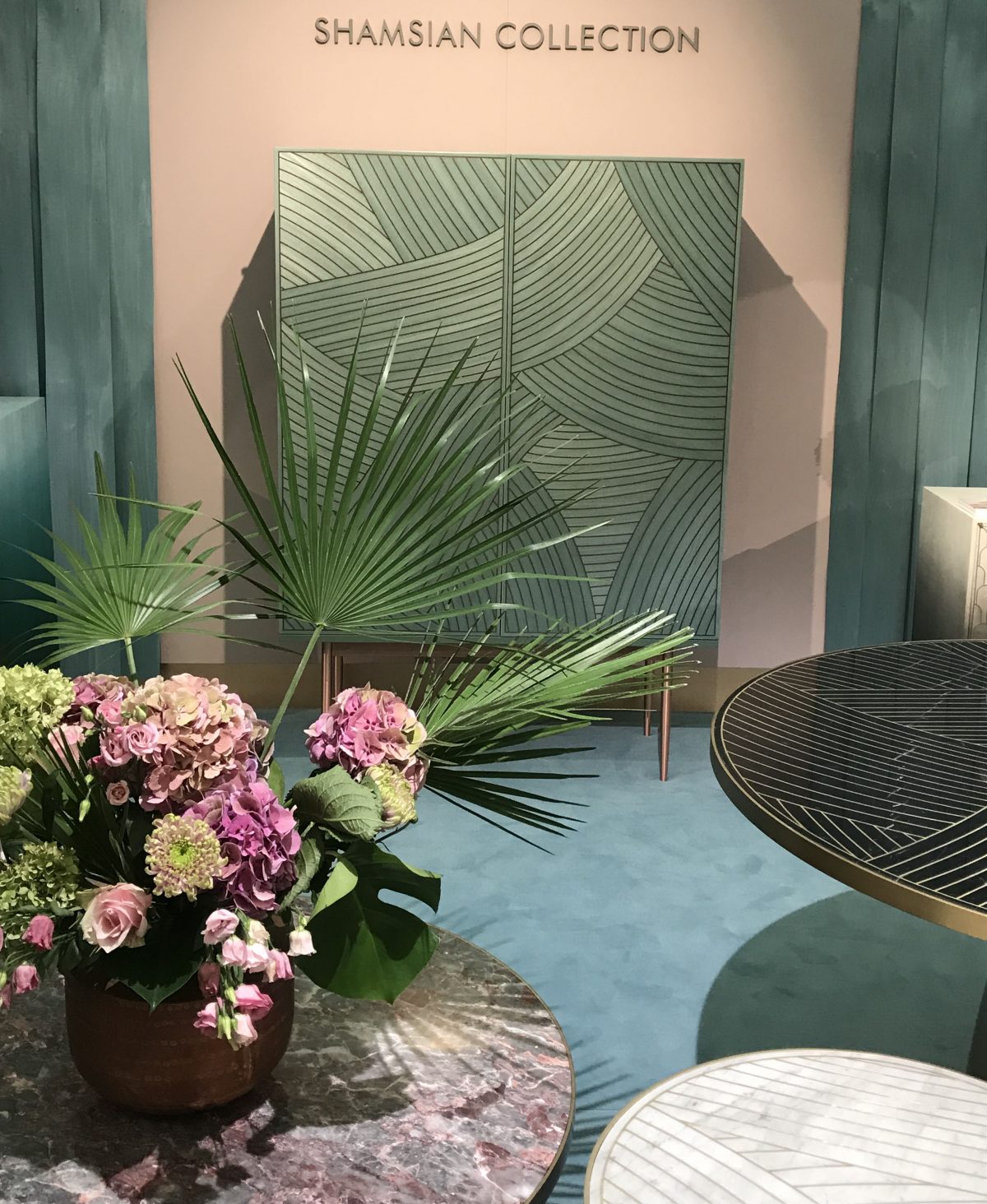 Bethan Gray
We stopped at Bethan Gray's stand and were blown away by the beautiful colour scheme. We had a little chat about the most recent venture showcased 'Shamsian' and found out more information about the amazing craftsmanship displayed in this collaboration.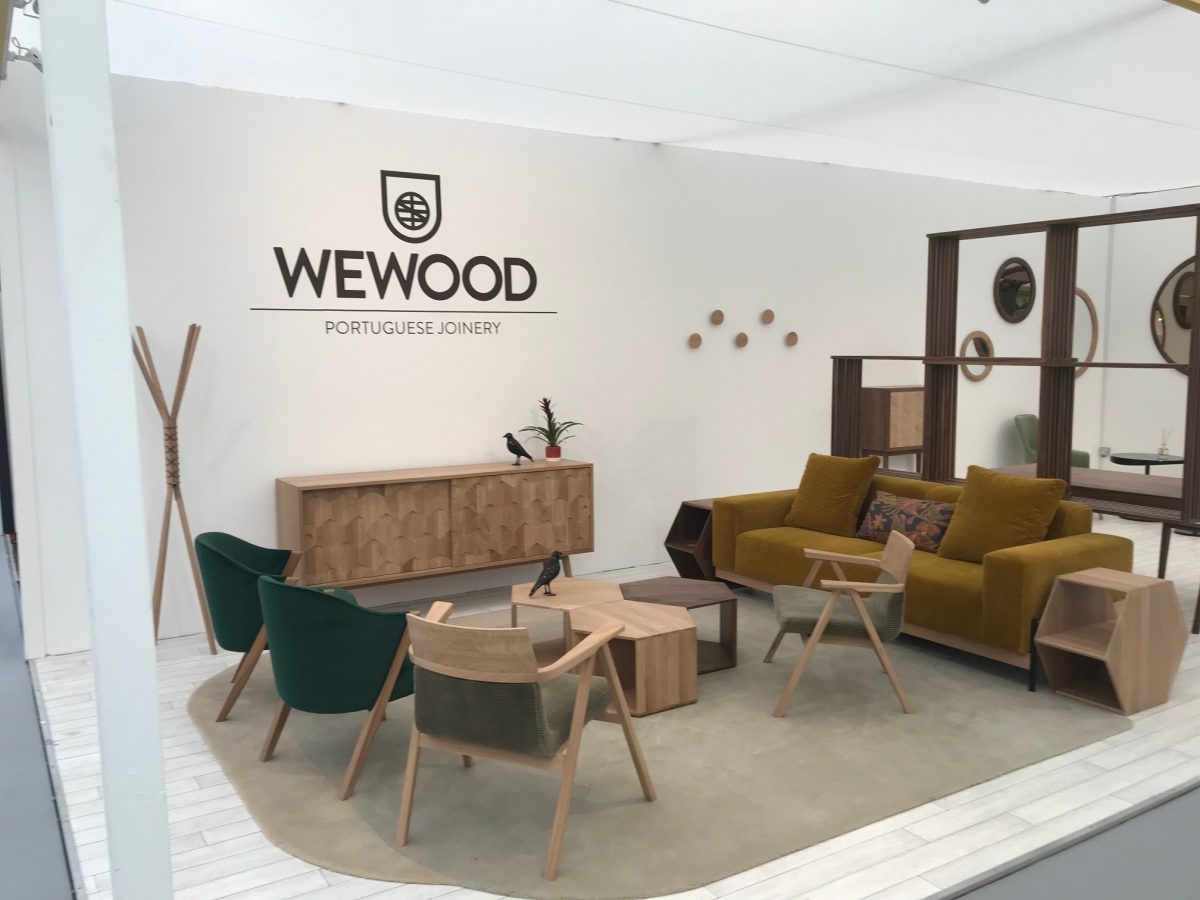 Wewood
Wewood's stand was fairly simplistic but really allowed the products to speak for themselves. We loved the exposed wood and clean lines aesthetic of this brand.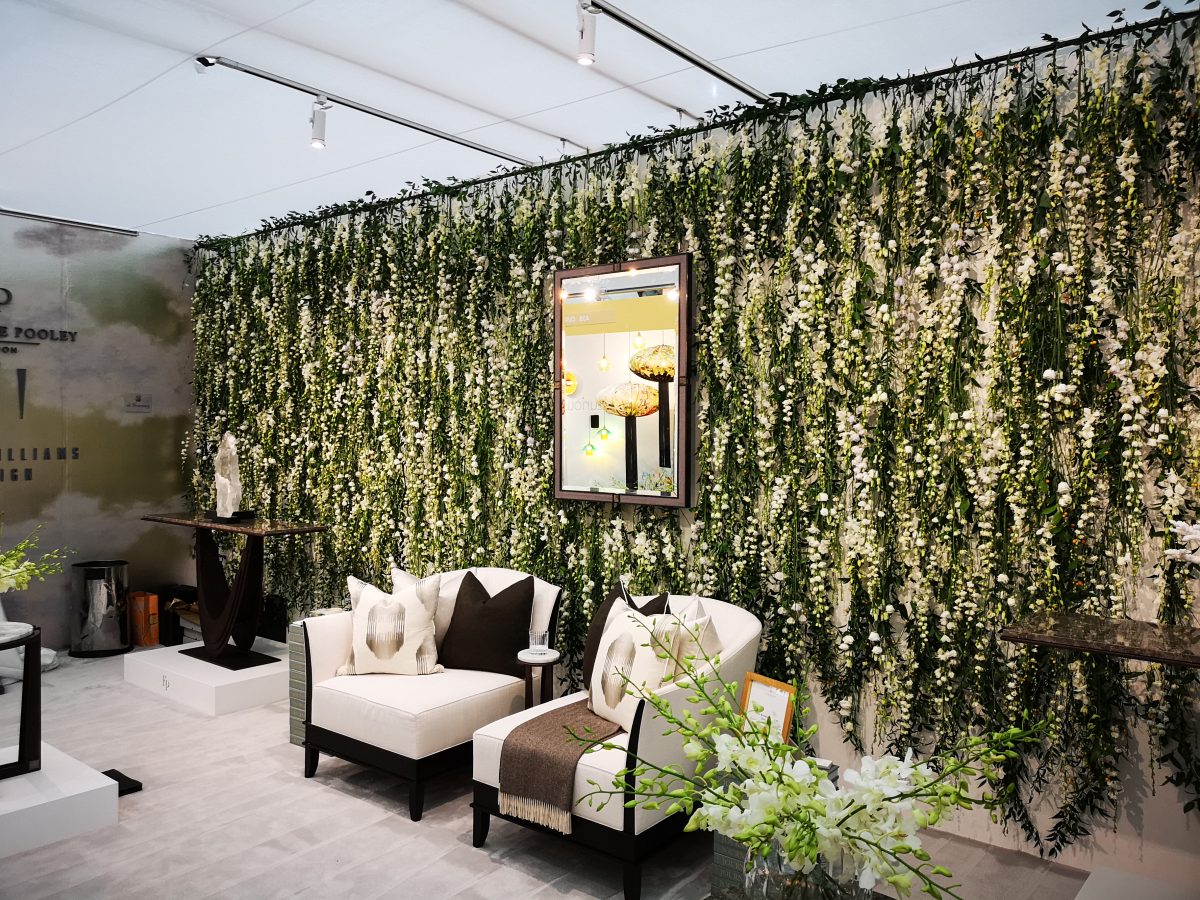 Katharine Pooley
Katharine Pooley's stand was very refreshing. Contrasting dark wood and light fabrics and of course that gorgeous flower wall, a true breath of fresh air, the flowers were fresh too!
---
TOP TRENDS

Each year (or every few months, depending on how often you like to decorate) we are presented with a multitude of interior trends; we can either follow to a tee or make them our own. Here are the 3 hottest trends we found at Decorex
Botanicals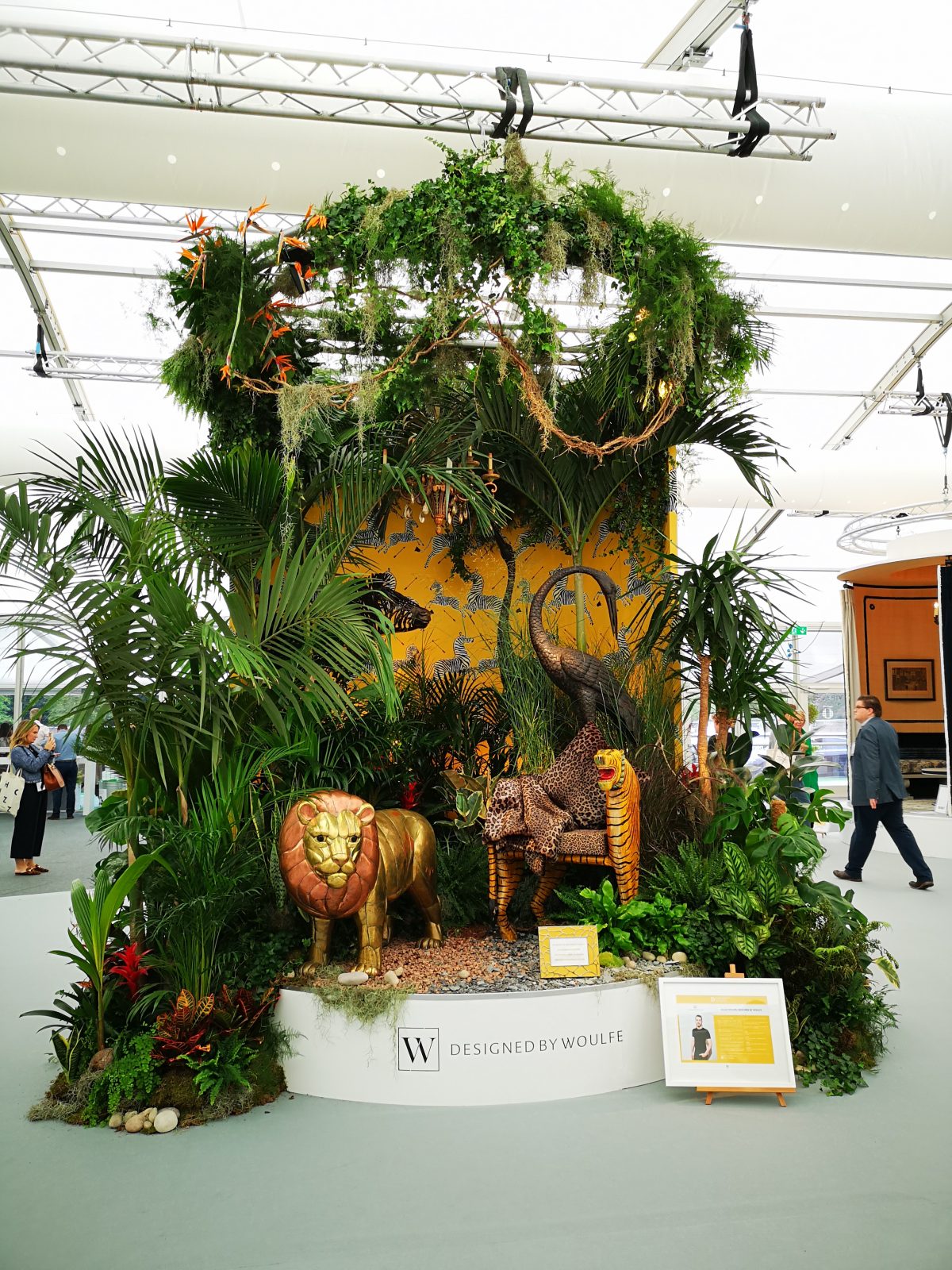 Botanical prints are hot right now; plants, leaves, flowers you name it there's a print for it. Where botanicals were mainly used as a summer print, now we have found that designs like this (when done correctly) invoke a feeling of calmness and tranquillity shouldn't be seasonal – so get the banana leaves out!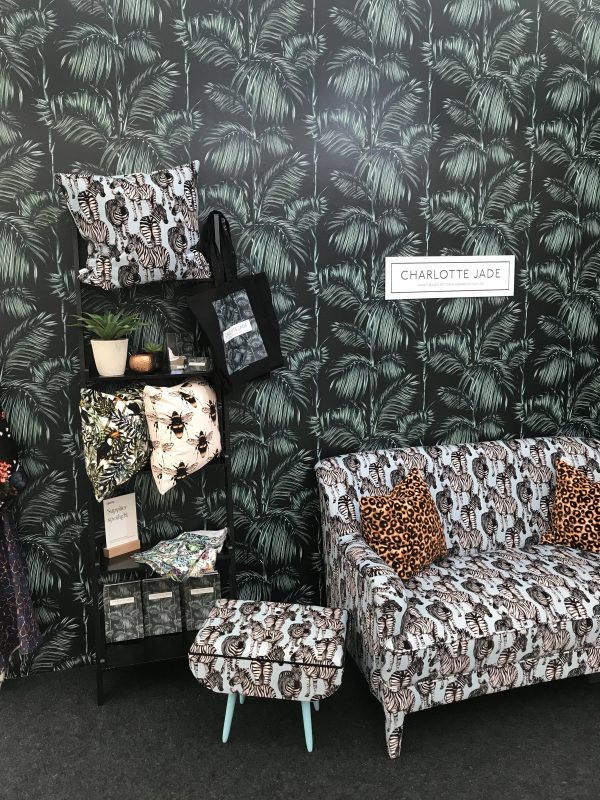 Gold, Gold, Gold!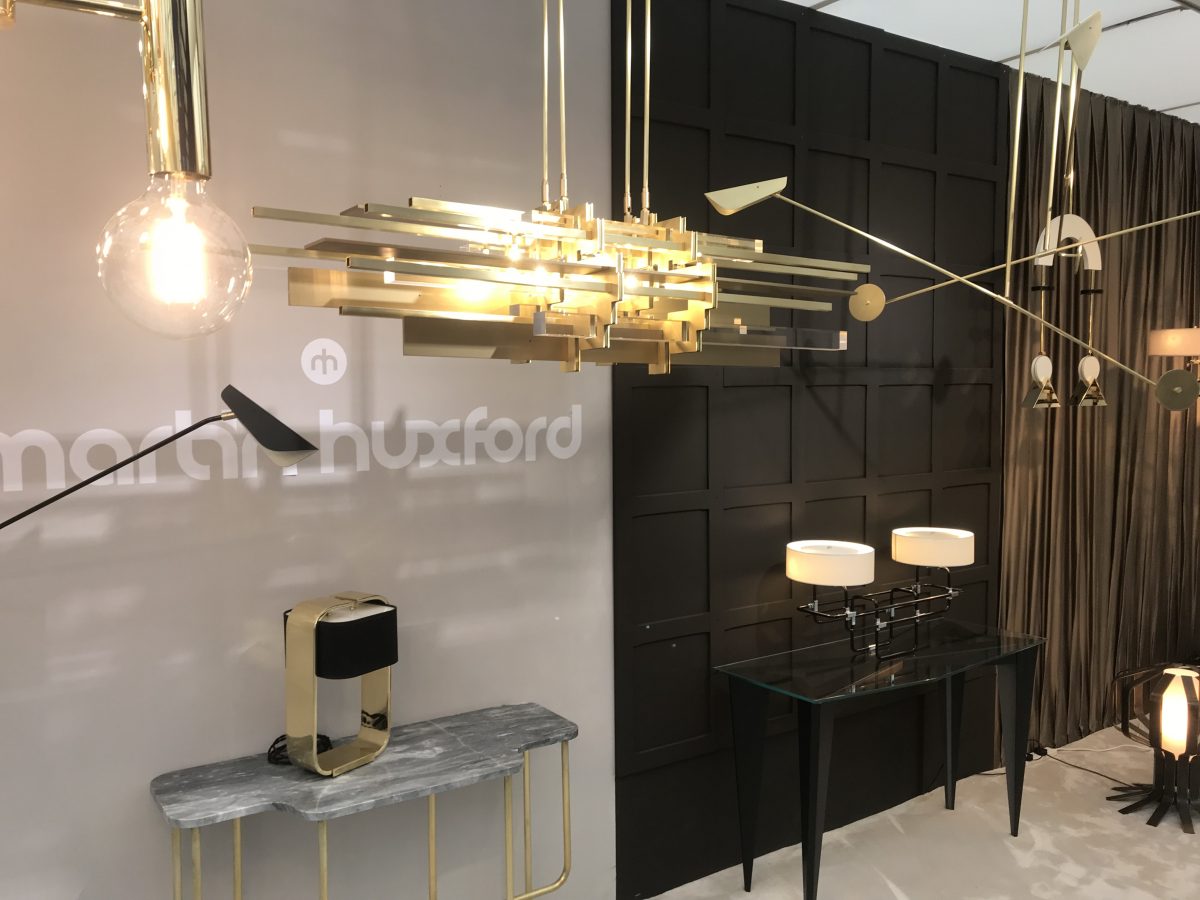 Everyone has gone gold mad, brass and rose gold are a little more last year. The high shine metal is back in popularity and in high demand; giving rooms the expensive look one item at a time.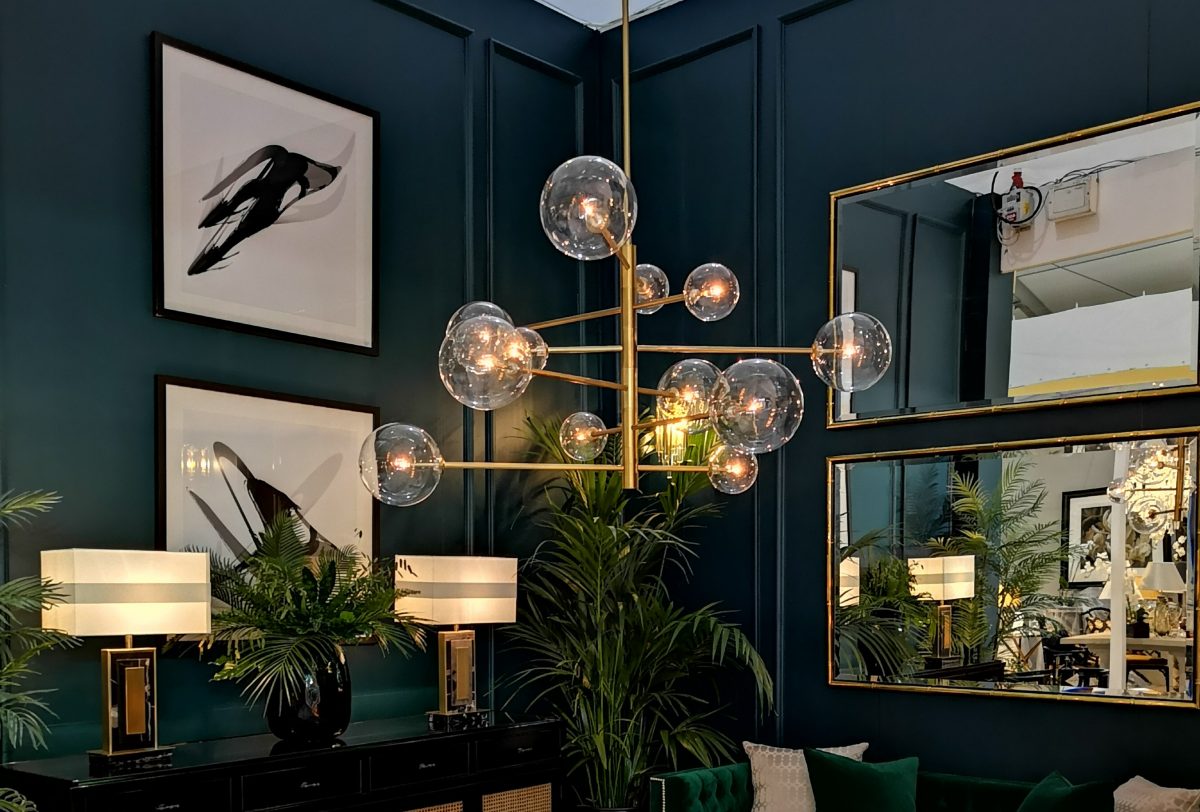 Deep Blues and Greens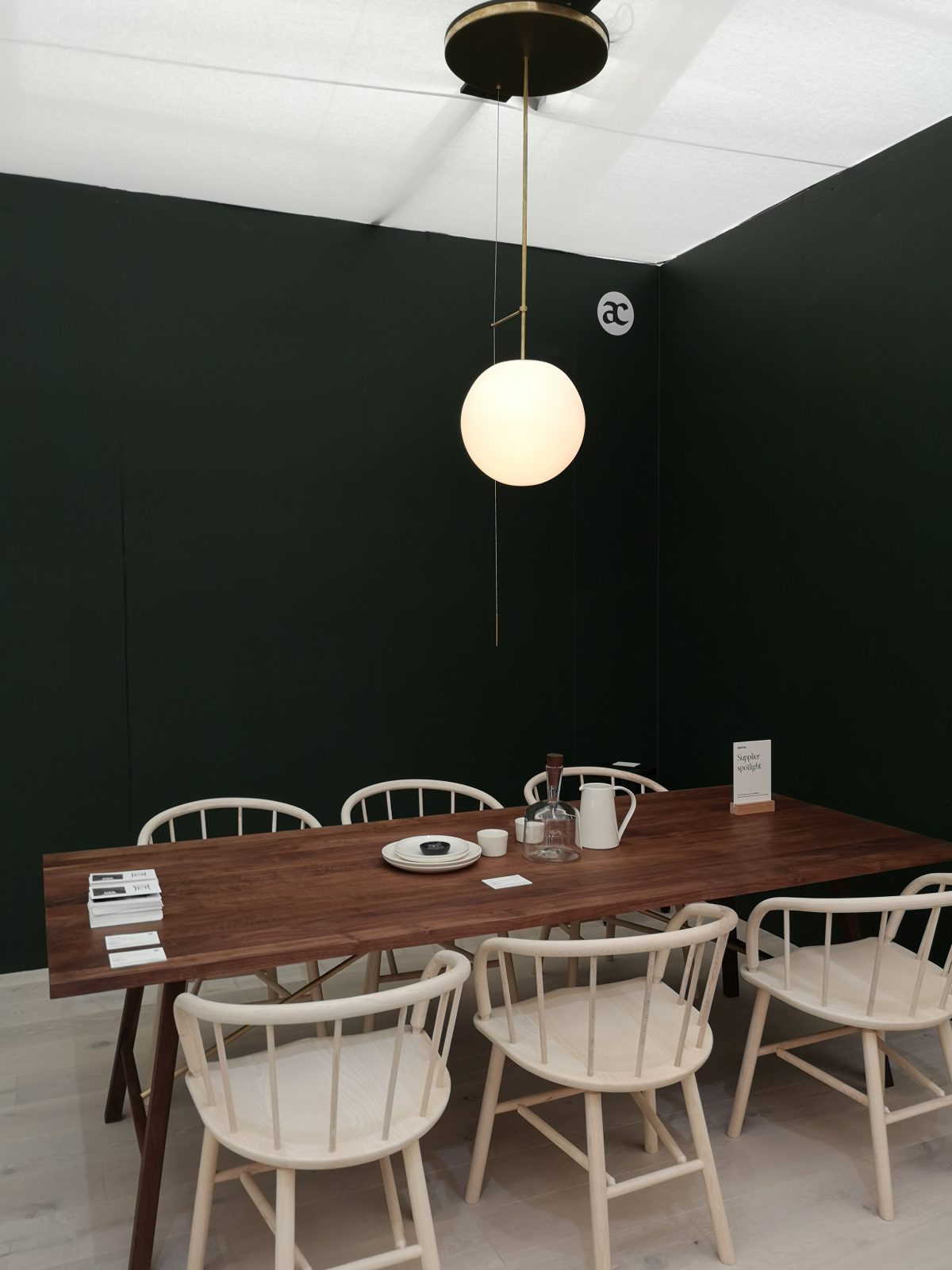 As botanicals are popular at the moment it should come as no surprise that green hues, specifically dark leafy greens are also very much in demand too. Midnight and navy blue leading the way for the most favoured blue tones.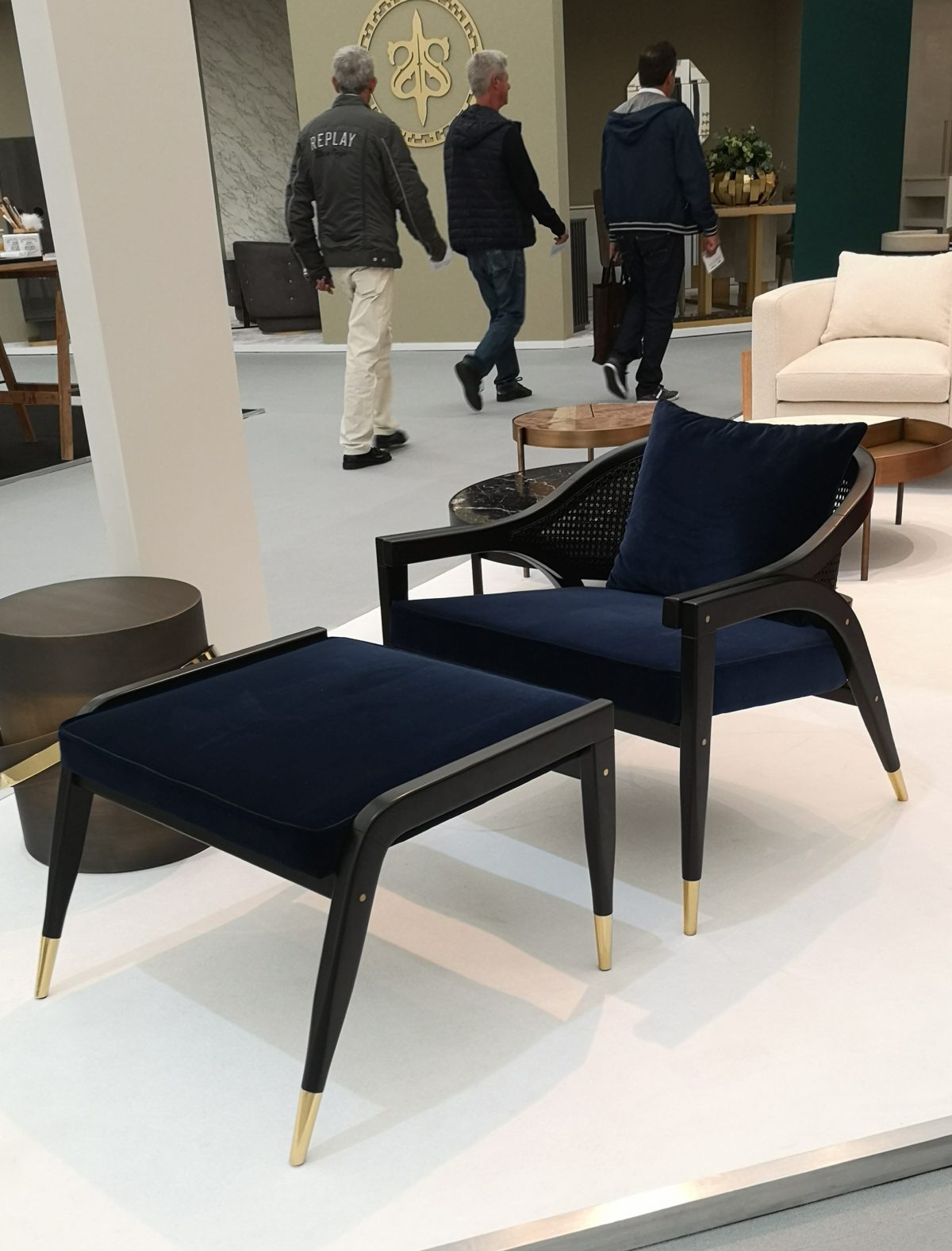 SHOP THE LOOK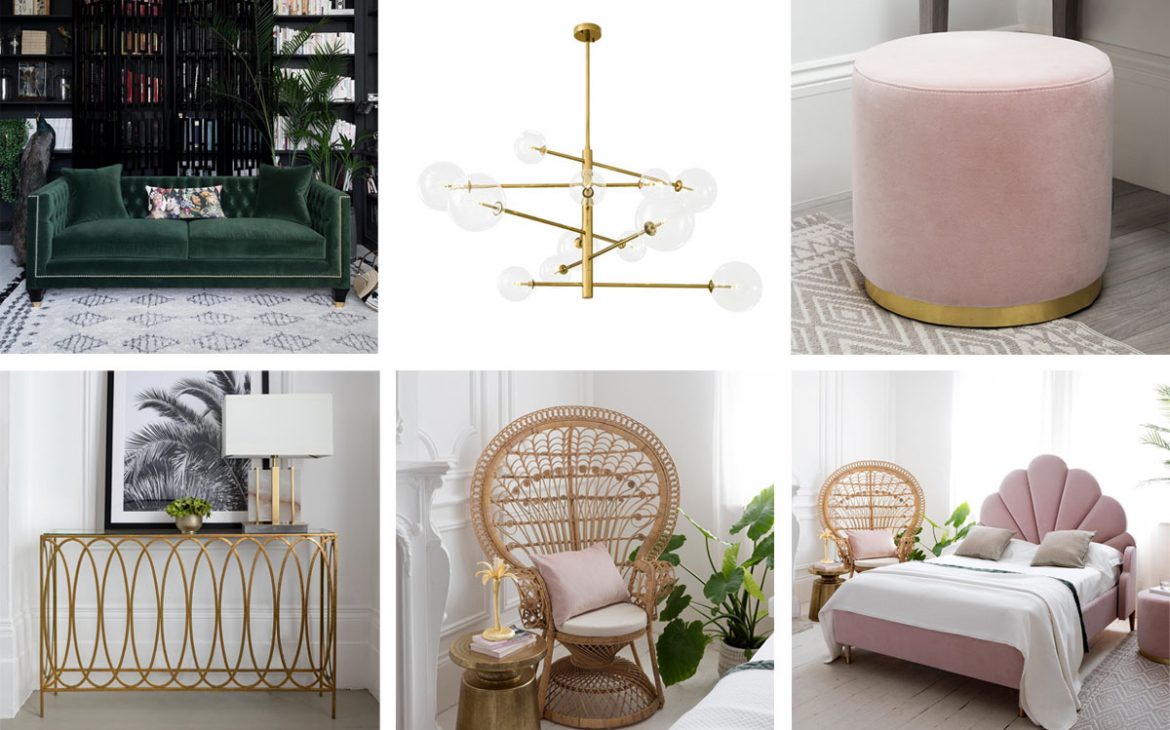 1. Balfour Sofa, 2. Argento Chandelier, 3. Ritzy Pouffe,
4. Laurette Console, 5. Boheme Peacock Chair, 6. Ariel Bed