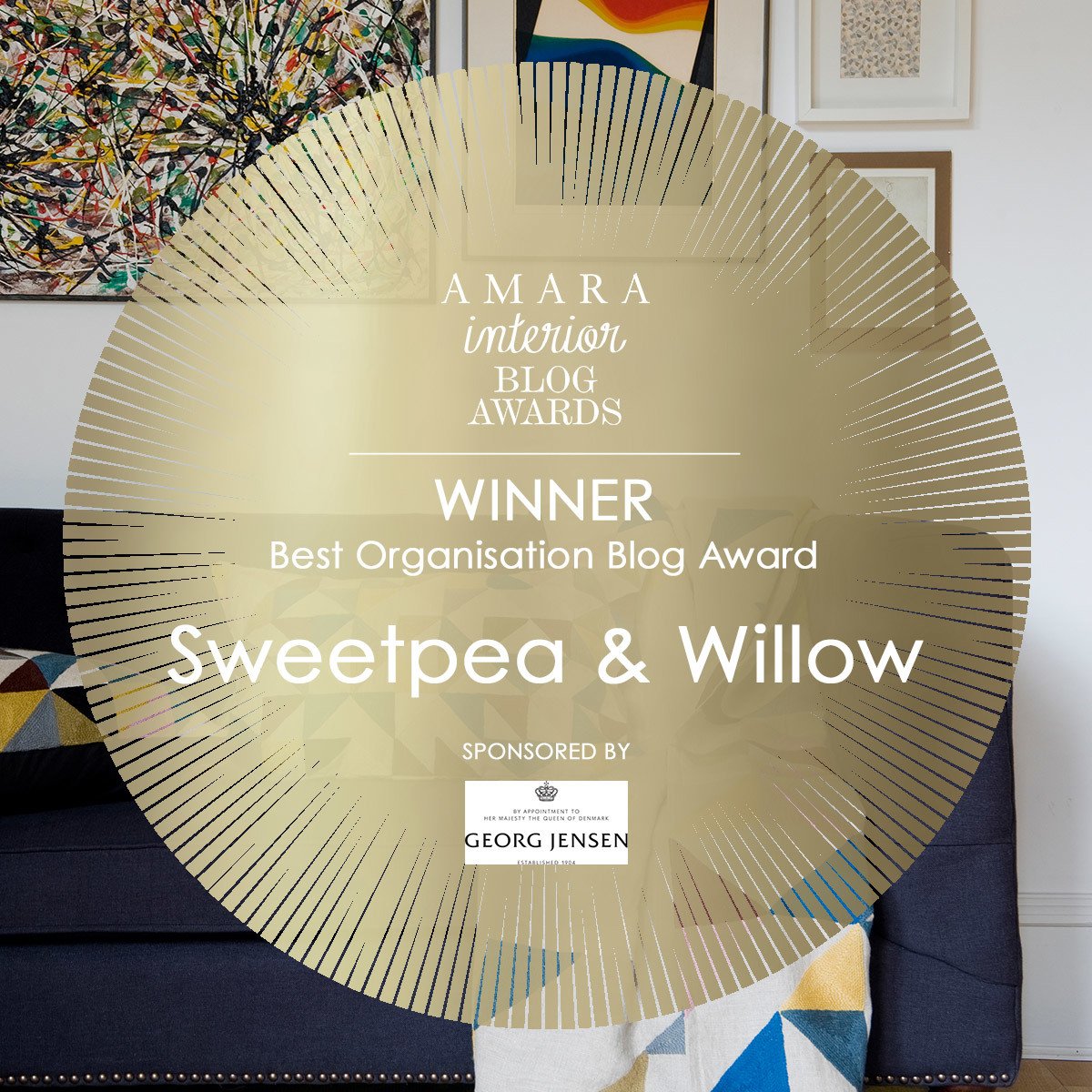 Jacquie here, co-founder of Sweetpea & Willow, I've decided to take the reigns for this blog post as it's about the fabulous Amara Blog award that we WON last night for 'Best Organisation Blog', eek [still can't believe it!]. I thought it would be a nice opportunity to thank our lovely staff who collectively throw around inspiration for blogs, and our fabulous writers Jake and Sarah who gather our ideas and put them together so wonderfully, to deliver beautifully written pieces that we hope inspire our followers and customers alike.
We had a fabulous night meeting so many inspirational people, like Lucy Gough, Jenny Kakoudakis, and Tamsyn Morgans amongst others. We sipped cocktails with Georgia from FBC and giggled with Maxine from We Love Home as we nervously awaited the results. Justin Timberlake got us into the mood with his latest hit and we danced our way to our seats ready to receive our gorgeous host Sophie Robinson. I was lucky enough to sit with the wonderfully talented Helene from Cuff Communications, a dear friend and colleague, who tirelessly took picture after picture for us to remember the night with. And on my right-hand side, all the way from Toronto, Regina Sturrock. We met so many great people, (Too many to mention!) but one person we sadly missed was the incredibly talented artist Jessica Zoob. She's been an idol of mine for quite some time, maybe next time I'll manage to corner her for a little chat.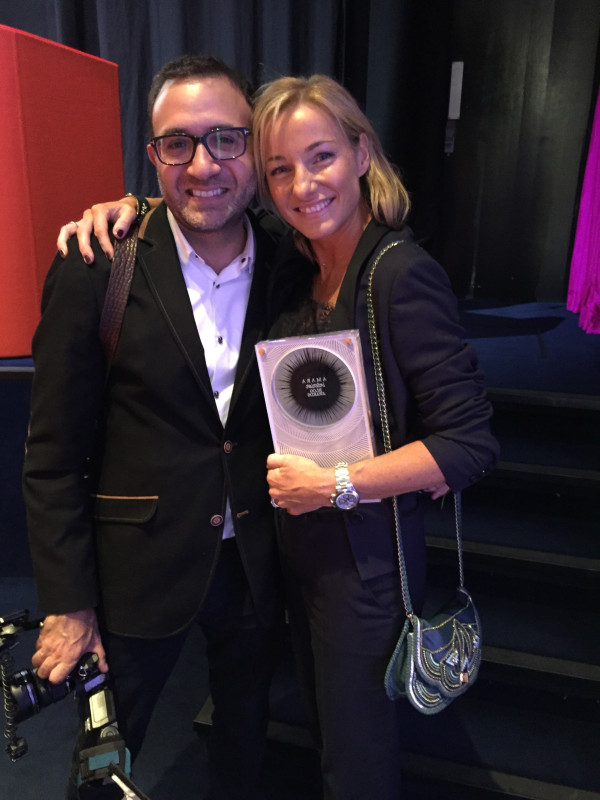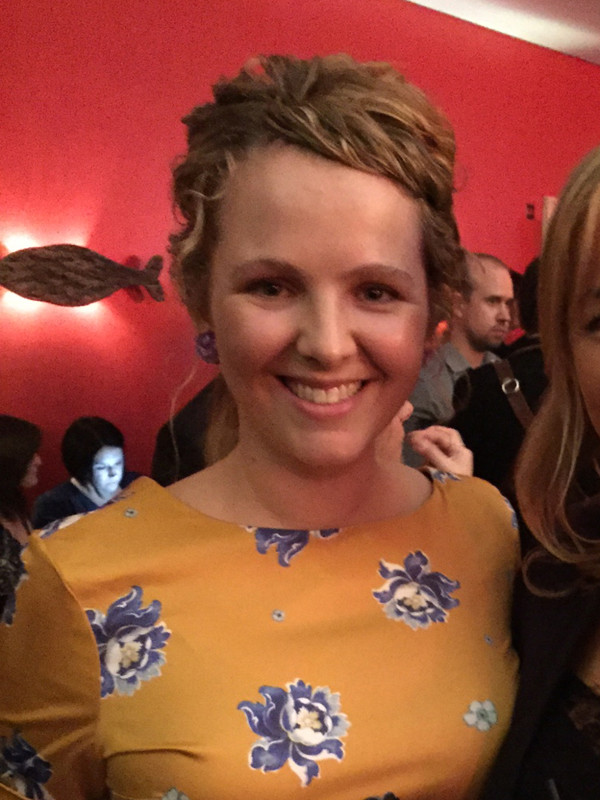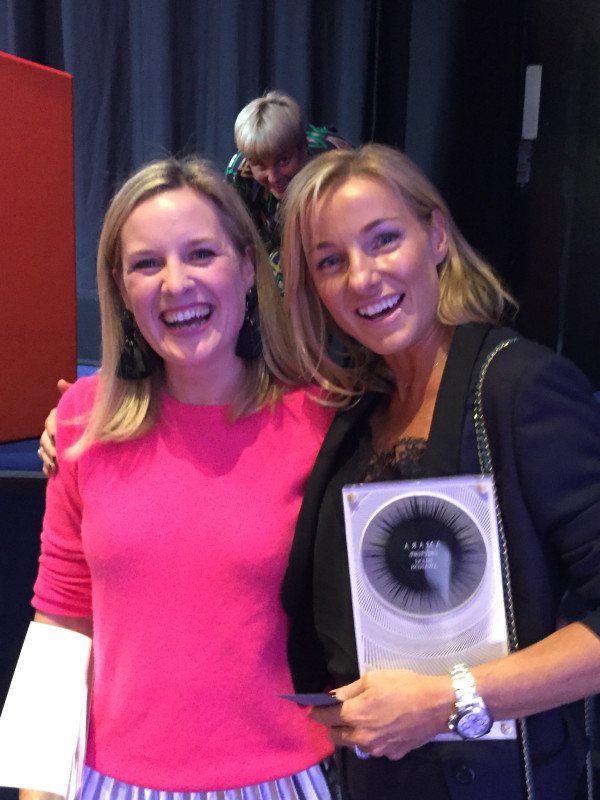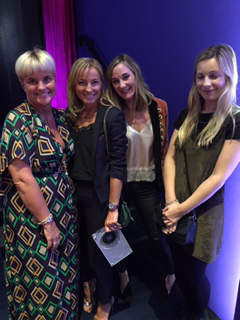 We were shocked but delighted to win this beautiful prize, my knees haven't stopped shaking after receiving the award on behalf of our lovely team! Thanks to all the beautiful staff who organised the event, the fabulous Ham Yard Hotel and, of course, we can't forget the incredibly talented Cutture who made the beautiful invites and totally divine awards.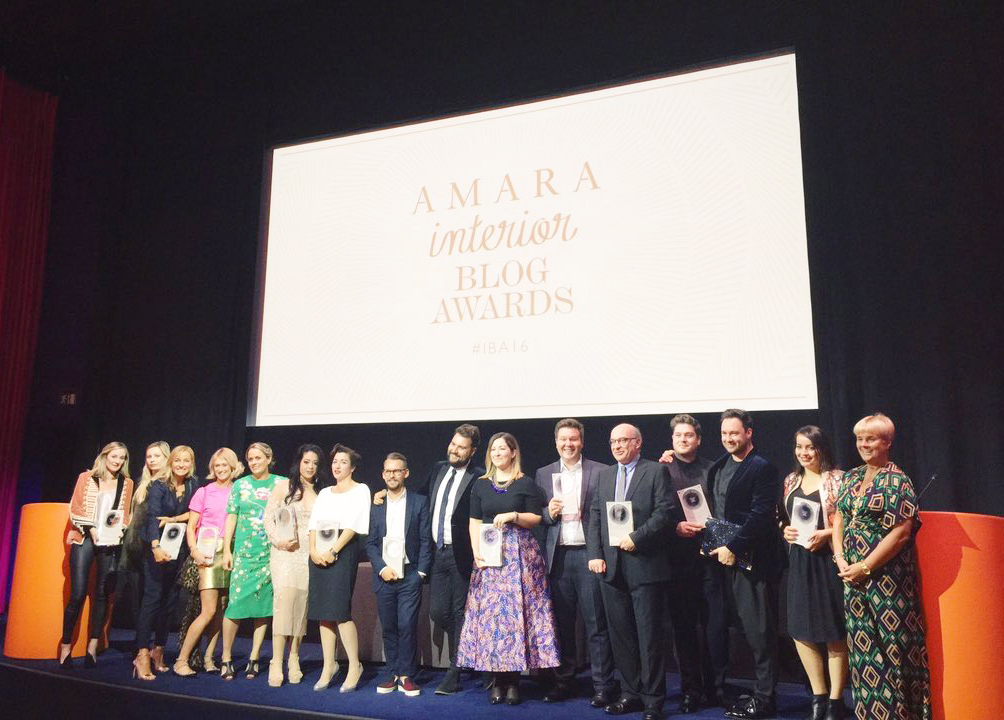 And the goodie bags… oh my! Beautifully filled with gifts from Tom Dixon, Missoni Home and LSA international to name a few. Very spoilt.
Our final big 'well done' goes to the lovely Kimberly of Swoon Worthy for winning Bloggers Choice, well deservedly. If you haven't seen her beautiful blog yet, do it now!
That's it from me, all there is to do now is drink a little more coconut water to get over this self-inflicted sore head, brush myself down and get ready to take our totally fabulous members of staff out for a celebration cocktail or two. [uh oh!]
Thanks to Georg Jensen for sponsoring our category and Amara for the beautiful evening. x