You'll probably have already seen that the lovely people at PANTONE have just announced their 'Colour of the Year' for 2017, and oh my what a colour it is.
"Greenery is a fresh and zesty yellow-green shade that evokes the first days of spring when nature's greens revive, restore and renew. Illustrative of flourishing foliage and the lushness of the great outdoors, the fortifying attributes of Greenery signals consumers to take a deep breath, oxygenate and reinvigorate."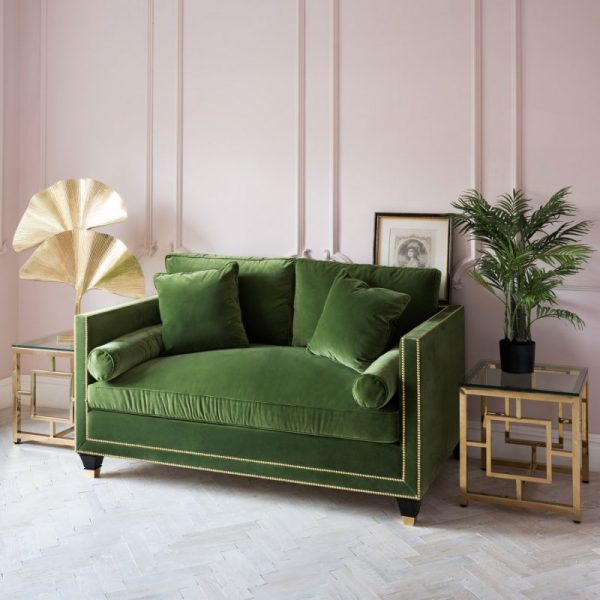 We love the freshness of 'Greenery'. It's such a fun colour that works well with neutral tones, deeper shades and metallics, plus it looks gorgeous against last year's 'Colour of the Year', Rose Quartz, as shown by our Hatfield Sofa in Grass Luxury Velvet, pictured against a powder pink wall. The two colours are perfect for each other, and the gold studding just pulls everything together.
If you want to add a touch of greenery to your home without investing in a big piece of furniture, then why not bring the outside in with plants! Cacti, succulents and green house plants have been everywhere in 2016, and it looks like they'll be just as popular next year. Cluster various shapes and sizes together to create depth or have one large piece in a beautiful planter. The best thing about these fabulous flora, is that they are so easy to look after and maintain!
Here's some of our favourite interiors that show off 'Greenery' at its best!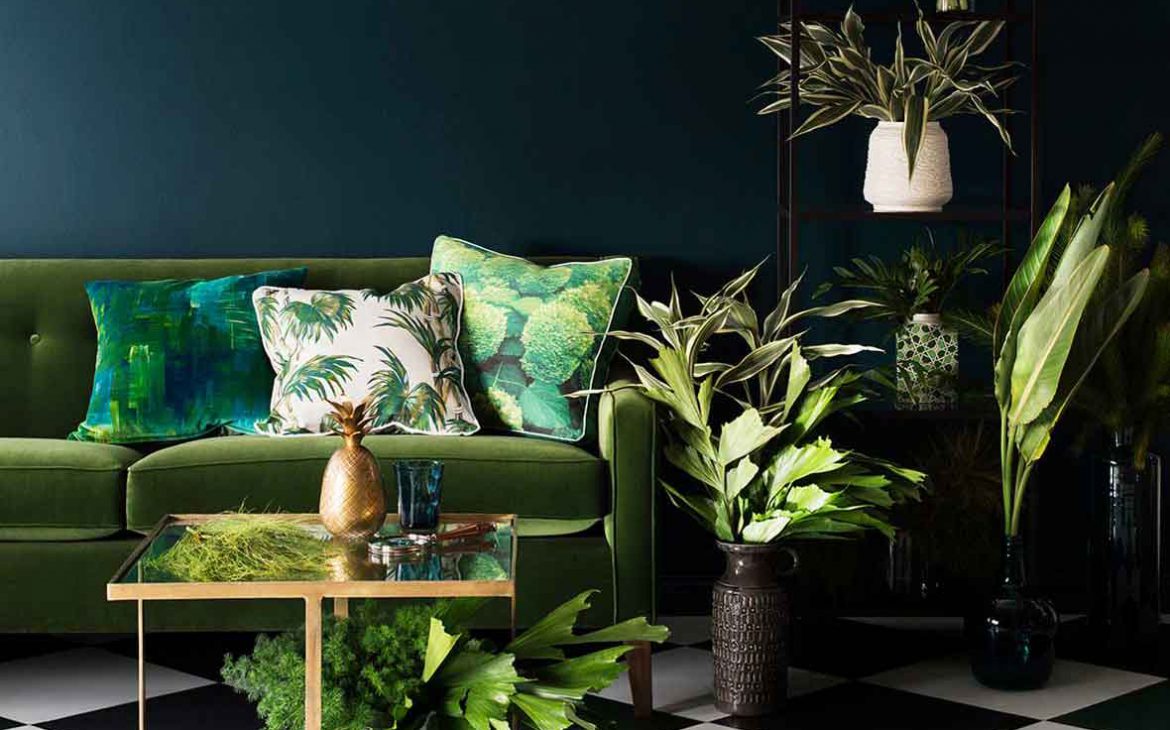 The light green of the plants against the deep shade on the wall is fantastic. It's such a dramatic interior, which is made even more glamorous by the brass coffee table and accessories.
I love the fun of this bright and quirky living room and the large house plants really bring it to life. Look how well the green works with the soft pink of the flowers and the roses.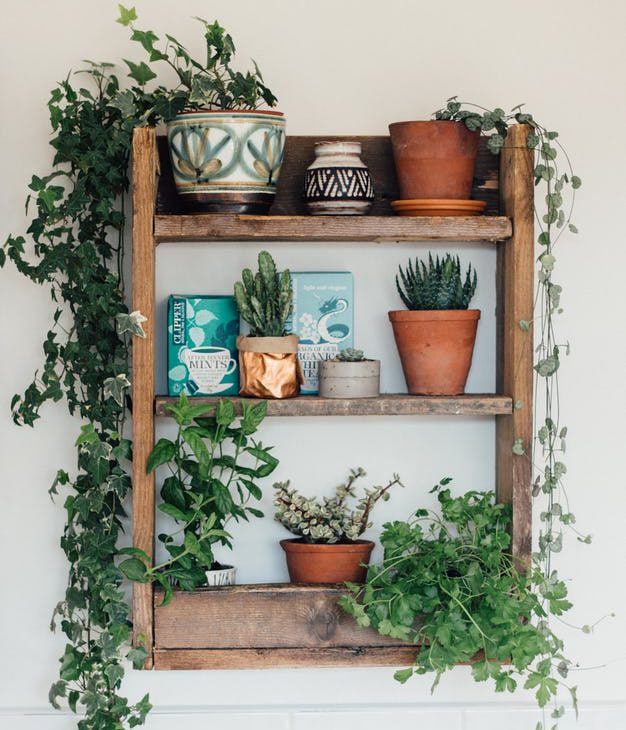 'Greenery' and terracotta go together seamlessly. Look how sweet these shelves look, with ivy overflowing and planters of all shapes and sizes. Lovely.

Featured Items:
1. Hatfield Sofa – Brass Studs, 2. Deco Side Table – Gold, 3. Eichholtz Palmas Side Lamp,
4. Eichholtz Asscher Side Table, 5. Frederick Sofa
Image Sources: www.morganours.com, lobsterandswan.com, pinterest.com