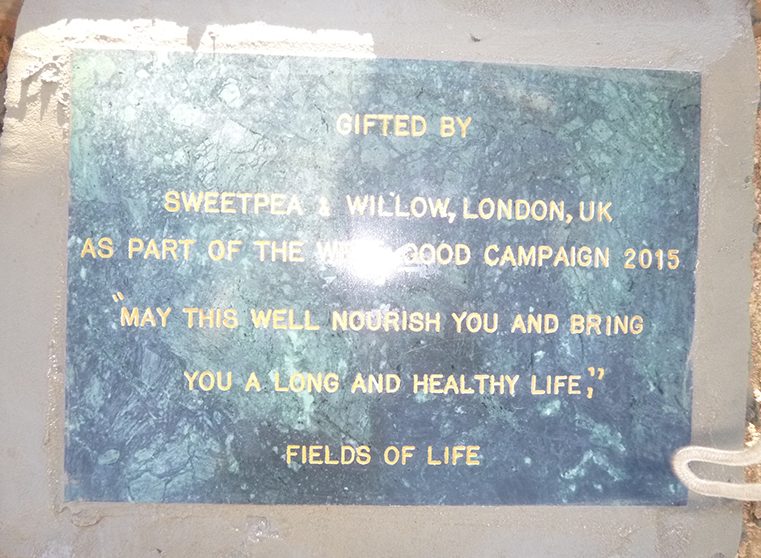 You may or may not remember that a couple of years ago, Sweetpea & Willow raised money as part of Fields of Life's 'Well Good' campaign. Our money went towards building a brand new well in Pallisa, Eastern Uganda where access to water is extremely limited and where consumption of contaminated water is sadly a way of life.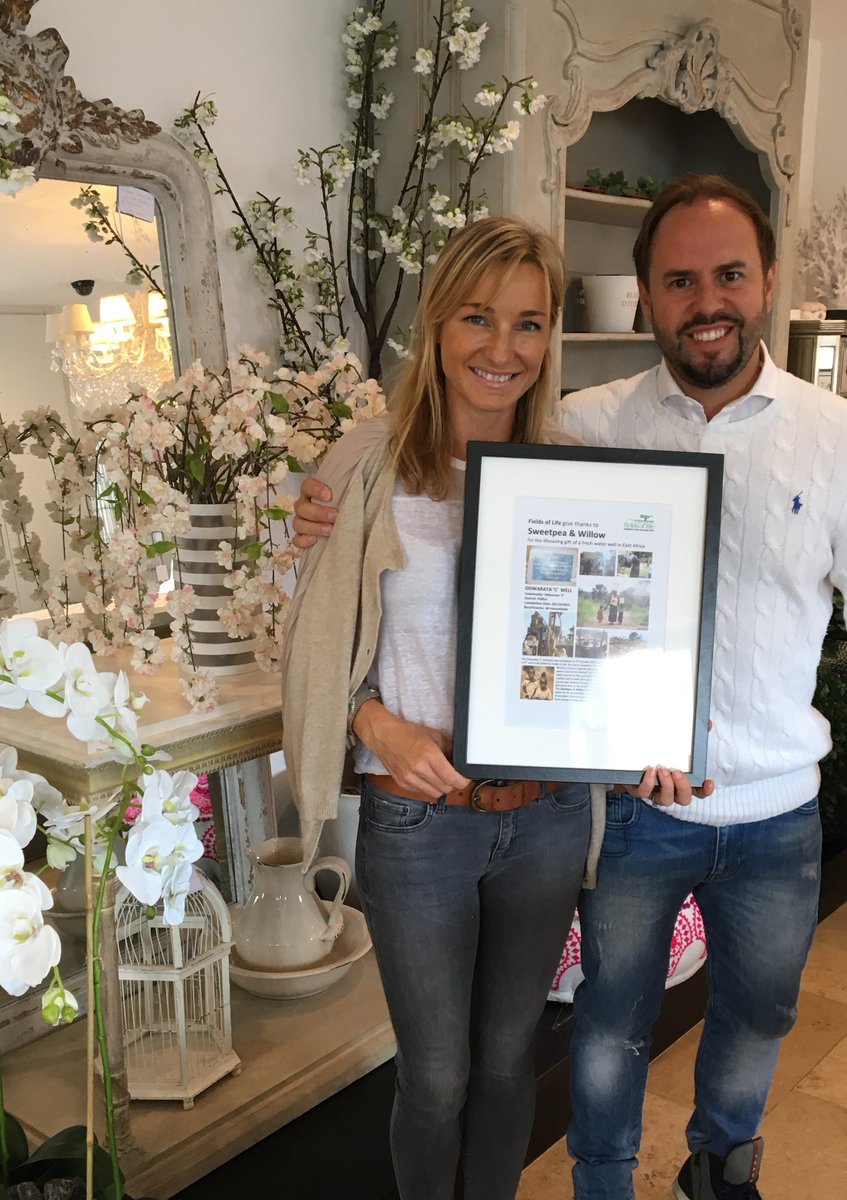 Matt and Jacquie with our Certificate
Well, one of Fields of Life's lovely organisers, Debbie Cameron, recently popped into our HQ to present us with our official certificate and to give us an update on how things have changed since the building of the well. We were so pleased to discover that the Odwarata 'C' well is now providing 64 households with clean fresh water. Previously, the nearest water source was a shallow well located 2km away which meant that women and children would have to travel there multiple times per day, regularly missing school and work.
Now that water is readily available, the children in the town can attend school, play with their peers and essentially get on with doing what children their age should be doing.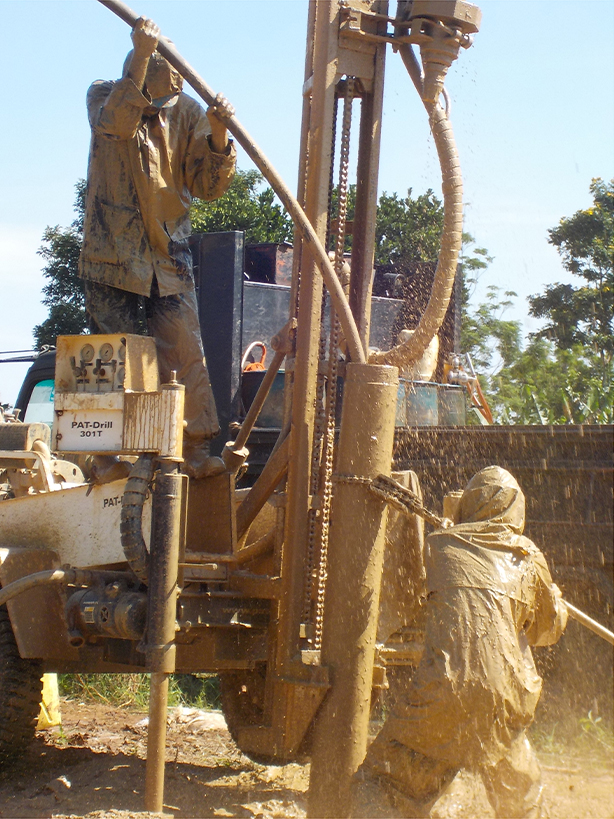 Drilling of the Odwarata 'C' Well
We want to say thank you to Fields of Life for helping us achieve this goal. It's such a worthy cause, and it means so much for us to know that we have helped the community in Pallisa in some way.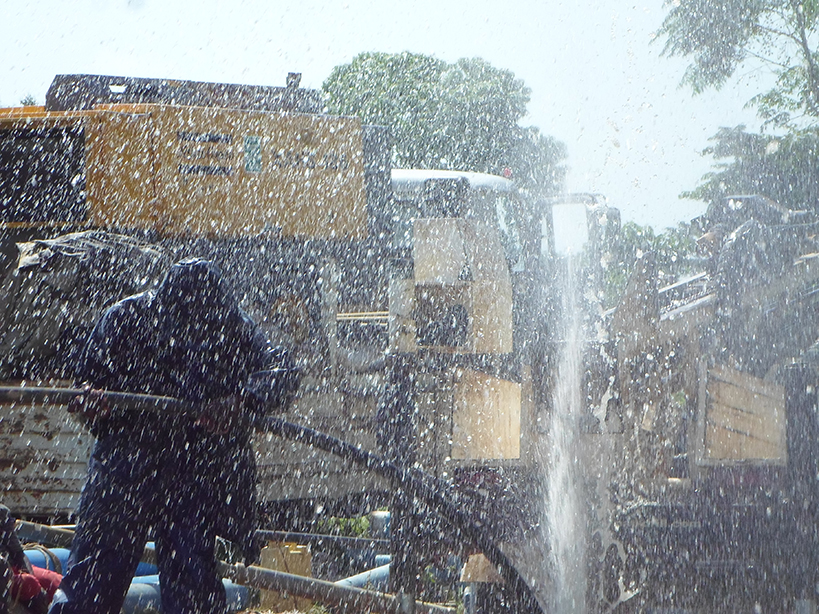 To find out more about Fields of Life and the great work they are doing, or to donate, take a look at their website here.