Every now and then, we at Sweetpea & Willow, like to introduce you to the people in our industry who we absolutely adore. These are the interior design bloggers, designers, and generally like-minded individuals who influence the world of design by consistently posting beautiful imagery and useful tips.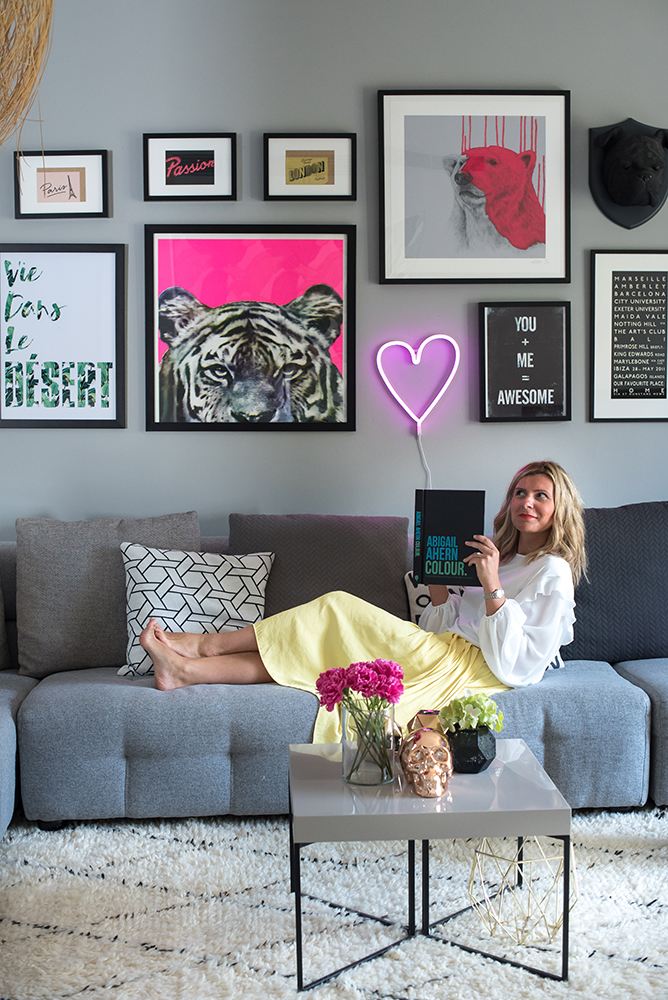 Today we're chatting to the fabulous Emilie, creator of Stella + the Stars, whose amazing, Dubai based, interiors blog provides tips and inspiration for anyone looking to make their home beautiful and unique, whatever their budget.
The Stella + the Stars blog showcases bold and creative interiors, full of colour and character, shown through Emilie's love of pop art and patterns. We adore it!
So we put Emilie in the hot seat to see what makes her tick, and what inspires her gorgeous looks. Enjoy!
. . .
The first thing I do when I wake up is…
That used to be "check my phone immediately", but I am trying to stop using my phone from 8 pm till 8 am every day now and leave my devices turned off in my office to avoid temptation! So now the first thing I do is have a chat with my daughter which is much nicer!
On my bedside table, you would find…
Nothing! Except for my favourite copper lamp! I don't like having anything on my bedside table, not sure why. I love having no clutter at all when I wake up!
An invaluable piece of information that I've received and passed on is…
Never compare your beginning to someone else's middle… Social media makes it very easy to fall into the comparison trap and regularly requestion everything for no reason at all, so I really try to remind myself that everybody is on a different journey and not to look too much at what others are doing…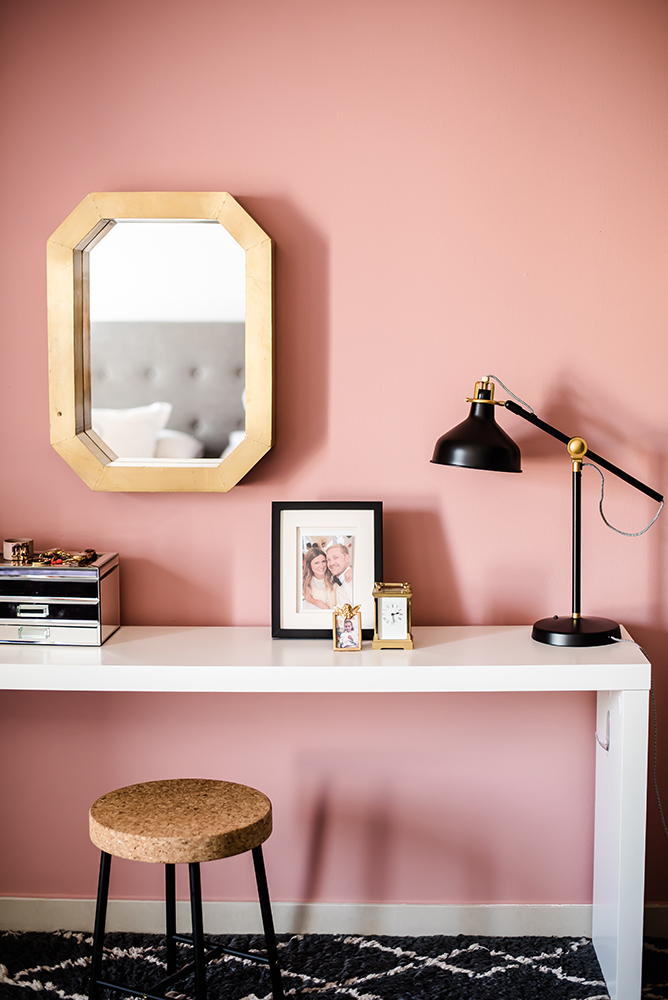 The two most important things I can't leave home without are…
erm… my phone, and my home stylist kit!
Right now, my handbag contains…
I have just had a massive clearout actually so it's all lovely and neat for once!. Keys, purse, lippy, measuring tape (you can take the girl out of interiors…), business cards, pens and hairbands.
Right now, I'm listening to…
This new podcast about interior design. It's called 'The Chaise Lounge' and is all about business tips for interior designers. It's very American but it soothes me to listen!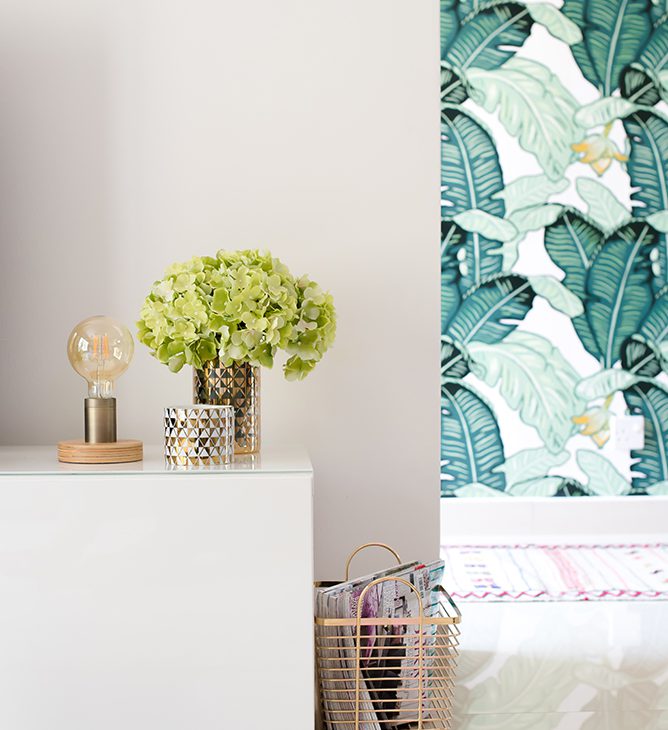 In one short sentence, I would describe my home as…
Colourful, fun, eclectic and happy!
The best bargain I've ever purchased is...
The perfect 4-meter long grey modular sofa from a gem of a store here in Dubai called PAN Emirates… It was cheaper than IKEA, looks 10 times more expensive and gets me compliments every time someone steps in my living room.
My top 3 dinner guests would be…
Morten Harket from 'Aha' (I am a fan through and through), Philippe Starck, and Amy Schumer? How is that for an eclectically fun dinner?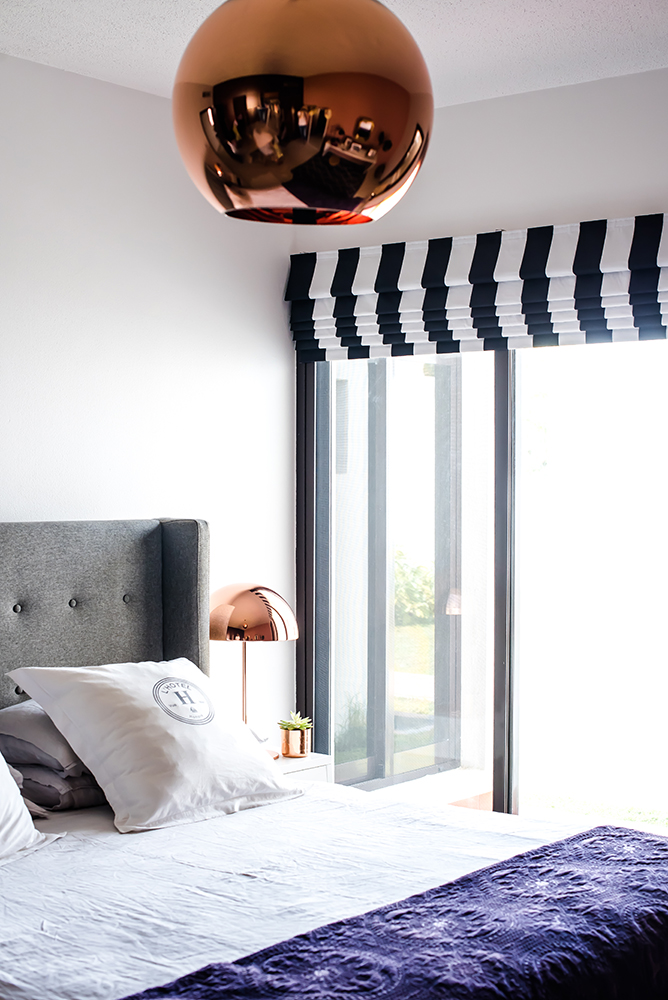 The thing I love most about my job is...
The feedback from clients when they're happy about one of my designs.
My dream destination to visit would be…
Sri Lanka. We are so close from Dubai but still haven't managed to organise a trip there. It's been on my wishlist for years and we have decided to try and tick it off next year.
The one thing I can't live without is…
My ghd curling iron… Was I supposed to say something more meaningful perhaps like the love from my husband and daughter???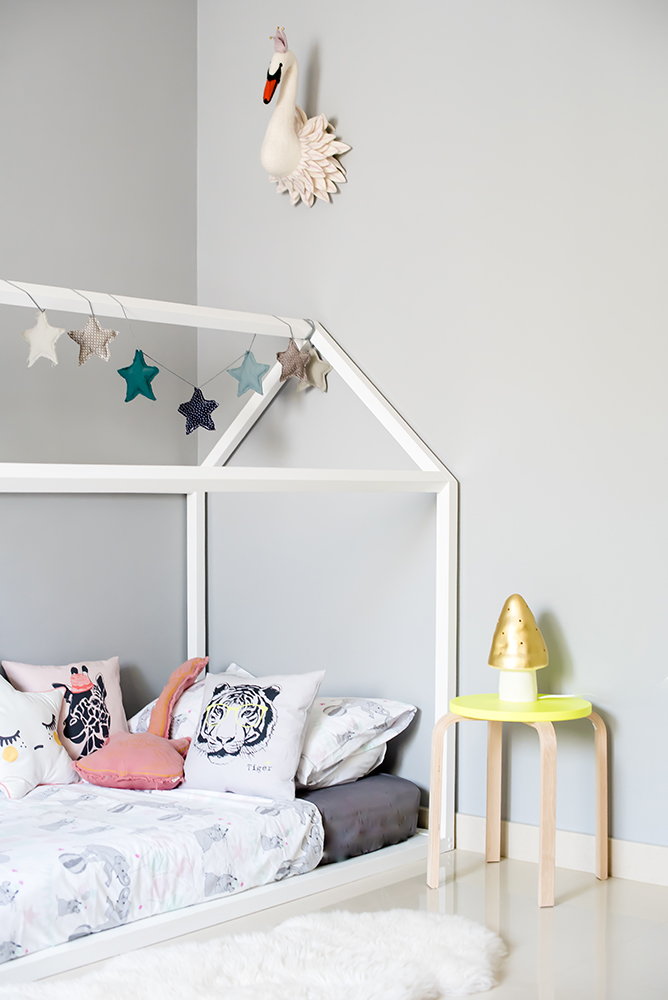 On my to-do list, today is…
32 things I'll never get around to do… Source rugs, book an IKEA delivery, write a blog post, call my painter to confirm a job, organise my iPhone photos for Instagram stories, respond to WhatsApp messages, get the house ready for a photo shoot tomorrow, get my daughter ready for a sleepover, etc etc etc…
My favourite way to wind-down is…
NETFLIX…
Tonight I will probably be dreaming about…
Tomorrow's to do list!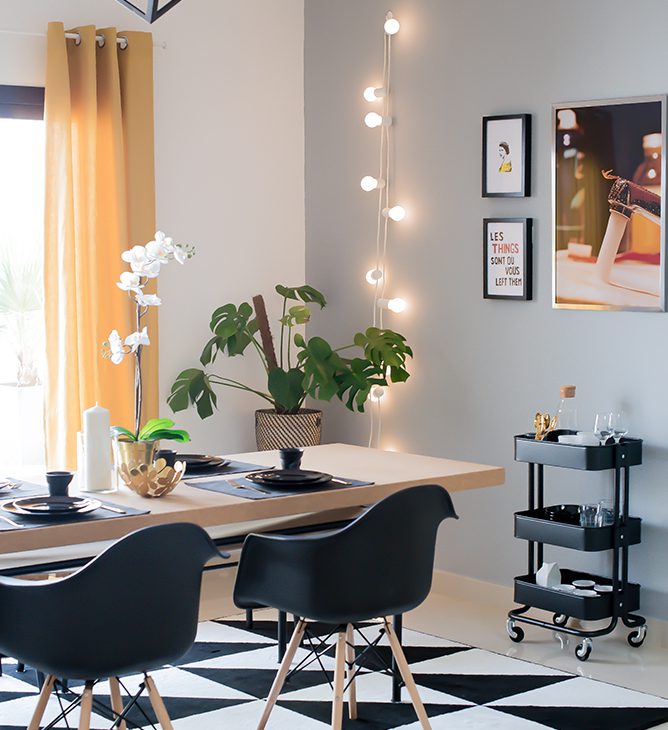 My favourite piece that I would like to find under my Christmas tree from Sweetpea & Willow would be….
The Way Out sign… Literally has my name on it
Finish this sentence. Sweetpea & Willow are…
THE online store I wish we had available in the Middle East!
. . .
Thank you so much to Emilie for giving us such great answers. I'm sure you'll all be seeing lots more of her work in the future.
For more interior inspiration. visit Stella + the Stars.