Get ready to feast your eyes! Here at Sweetpea & Willow our creative team are constantly flicking through Instagram for interior design inspiration. This can be rather time-consuming but worth every minute in order to stay on top of trends and find inspiration from around the world. We have many favourites that never disappoint, some have huge followings and some are pretty new to the interior design game.
We've collated a top ten list (in no particular order) of the hottest interior Instagram accounts that you should be following, we love them and we hope you do too.
*Disclaimer – The following Instagram accounts you are about to view may induce some serious envy, a complete rethink of your own interior spaces and several ooo's and ahhh's. You have been warned!
The first Instagram account on our list is that of Susanna Hawkins – the maximalist minimalist. Lover of Nordic-inspired interiors, she regularly shares pictures of her own Hygge inducing home and isn't it perfect? Susanna's home gives us major cosy vibes, check out her Instagram and you'll see why!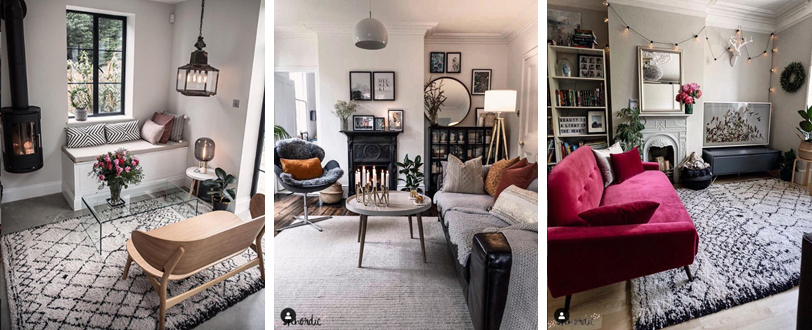 Next on our list is Claudia, if monochrome is the way to your heart this is the lady you should be following. Her Boheme/Scandi style is a perfect mixture – when class meets comfort! If Scandi-living is right up your street, you won't be disappointed by her amazing collection of images!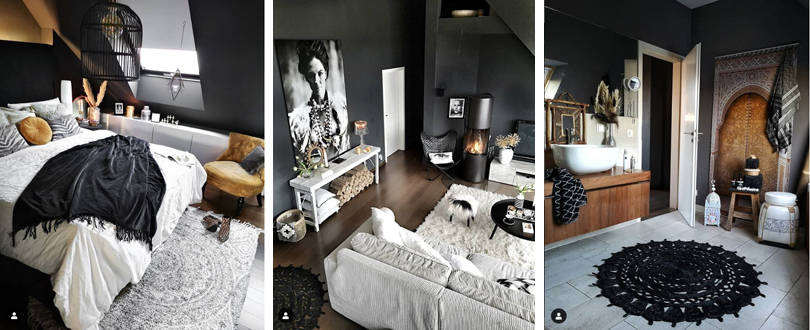 Known for his fabulous eye for detail, New York-based interior designer Ryan Korban mixes luxury old-world romance and urban cool to create seductive and awe-inspiring spaces. Take a look at his page and prepare to have your mind blown with some truly incredible interior designs.

Self-proclaimed DIY and interiors addict, Justin has been documenting the renovation of his terraced home; step by step and the results have been truly amazing to see. If you're interested in taking the plunge and doing some of your own home improvements, this is the guy to watch!

The Stockholm based interior stylist has a long catalogue of gorgeous designs for all the Scandi-inspired inspiration you need. Beautiful colour palettes and great styling innovations, you won't want to miss are what you'll find on this page.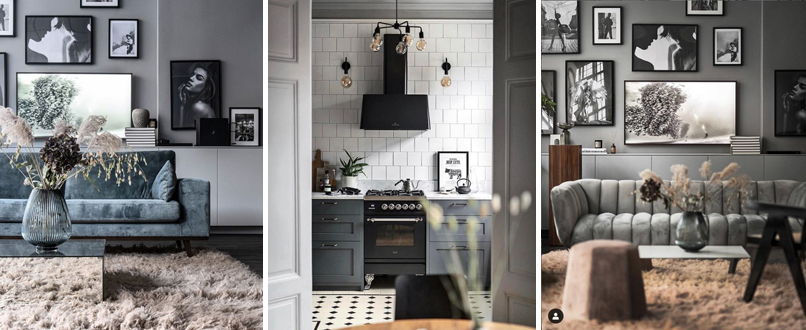 Nicki Bamford-Bowes combines interior and graphic design to create captivating and inspiring spaces. Although relatively new to the Instagram game, she has already amassed a following of three thousand followers in just one month; she's definitely doing something right!

Magnificent dwelling posts daily inspiration for both interior and exterior. Following no set style pattern, this is the go-to place for tips on styling and interior design, whatever your style!

1. Design: @mowermarsharchitects 2. Architect: @mowermarsharchitects, Design: @kaylen.flugel.design 3. Design: @brookewagnerdesign
Ashley Stark celebrates contemporary and luxe interiors and regularly shares images that reflect her modern taste. Working in the design industry, Ashley is always ahead of trends and has a brilliant eye for perfection.

1. Design: @cartelledesign 2. Design: @vanderdonkinterieur 3. Design: @yulia_cherviachenko
This New Zealand based home staging extraordinaire posts interior inspiration at least twice a day, ensuring a regular and consistent fix of luxurious ideas for your living spaces.

1. Design: @meglcassidy 2. Design: @homestory_ahamajewska 3. Design: @stylebylojs
Interior designer Carole King regularly shares pictures of improvements she makes in her own home as well as inspiration from other sources. Her taste has an old world classic feel, with modern touches. Also, author of the Dear designers blog which you can follow here for all the inspiration, you'll need to make your house a home.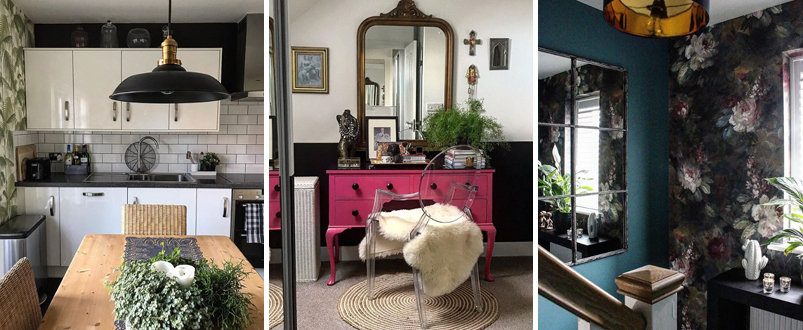 I know we said this would be our top ten, but for good luck, we thought we'd throw in one more. Oliver Thomas is constantly bringing us images that serve up the ultimate interiors feast! Follow his Instagram for to die for interior design inspiration.

1. Design: @breeleech 2. @clippingsdesign 3. @ashieshshah
So our top ten actually turned out to be eleven, (lucky you) we hope we've now given you enough options, so if you ever do find yourself trawling through Instagram searching for ideas and inspiration you can choose from our list. Happy scrolling!
Pictures by: Pinterest, All images are credited in image captions