October has been full of excitement here at Sweetpea & Willow as we renovated our luxury West London showroom. Since opening our doors in 2006, we have been infusing homes and interiors with a touch of timeless luxury, all of which has been encompassed in our 8000 sq. ft space. It is with great joy that we invite you to explore our brand-new, refurbished showroom reveal as we unveil the next level of luxury living with our before and after journey.
---
BEFORE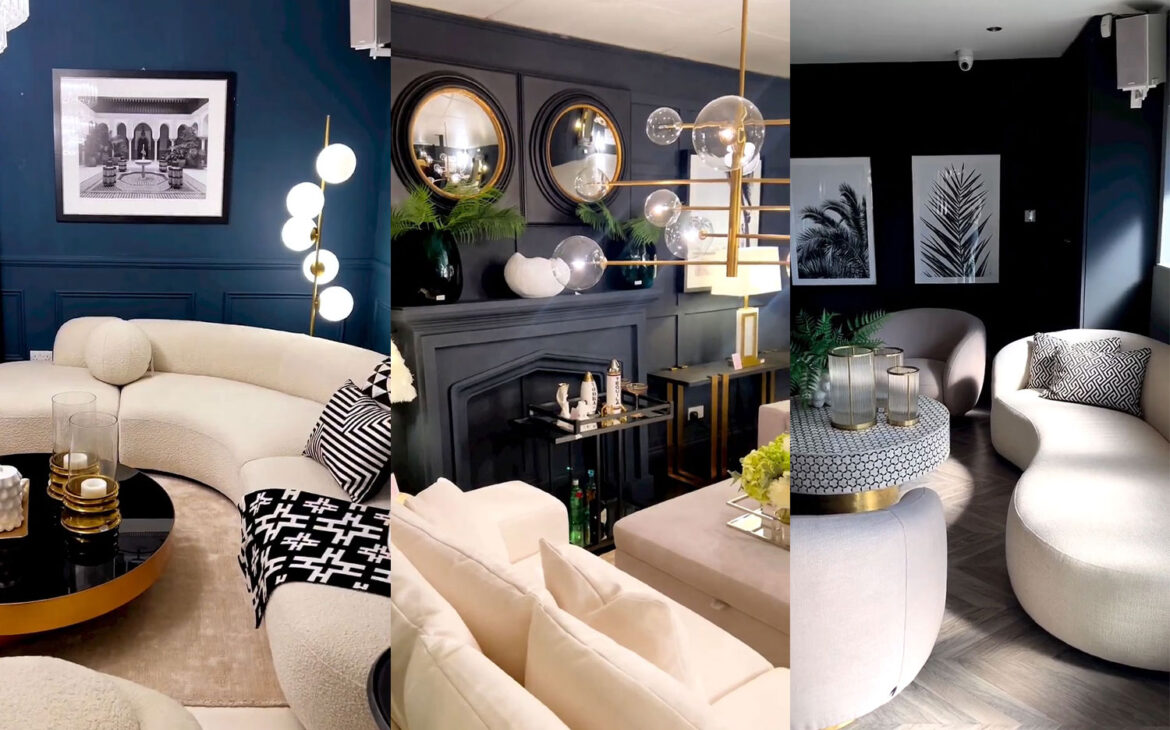 Our showroom encapsulated contemporary interior design style, showcasing a gorgeous palette of rich blues, neutrals and dark colourways, brought together with curvaceous touches and geometric prints and accessories.
---
INSPIRATION
After months in the making, we embarked on a collaboration with Belgium interiors brand Dome Deco, who boast tailored designs that represent individuality and irresistible styles. Our directors fell in love with the brand as they explore natural shapes and textures to create an inviting, harmonious and alluring space. As we were so excited to bring something new and exclusive to the UK, we thought it only right to renovate our showroom and showcase their dreamy designs!
---
DAY 1
Day 1 was all about wallpaper! Our fabulous decorating team were hard at work transforming our deep blue walls into a neutral and textural paradise. The carefully selected wallpapers effortlessly brightened up our showroom space and enhanced the soft, sculptural lines of Dome Deco's designs.
---
DAY 2
Day 2 was all about paint as our wonderful decorating team refreshed the walls, ceilings & floors. The stunning neutrals brightened up the space, breathing a new lease of life into our treasured showroom. We also got a glimpse at some of the divine new designs we would be introducing into our showroom…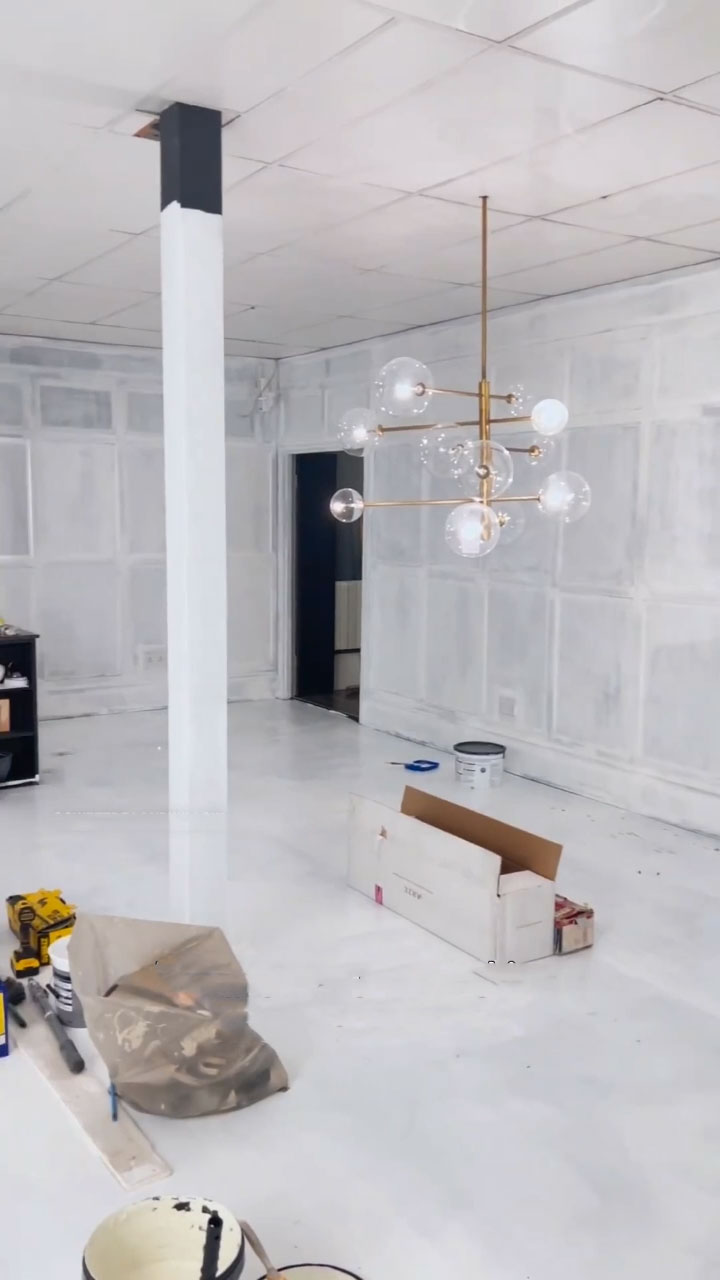 ---
DAY 3
Day 3 was the final day of our luxury showroom renovation. The team were busy organising all the finishing touches before we reopened our doors. Dressing the refreshed space with Dome Deco's breathtaking designs made us so excited to reopen and showcase our stunning new look.
---
THE REVEAL
Our first three showrooms shine a spotlight on dazzling designs from our exclusive Dome Deco collaboration. Captivating seating, contemporary furniture and chic accessories from this new, luxury label are available to shop now. See some of our top picks from our gorgeous new collection below:
MORE SHOWROOM TOP PICKS
With the rest of our showroom undergoing some TLC too, we would love to see you stop by for a visit and browse at your leisure. You can also shop our full, updated showroom collection, featuring brands such as Handmade In London, Eichholtz, Blanc d'Ivoire, One London House and more, via the link below and browse some of our showroom top picks.
This blog entry was co-written by Sophie Lucas & Kseniya Pasiukevich