At Sweetpea and Willow, we take inspiration from absolutely everything around us, and the ever-evolving fashion industry is absolutely no exception.
The last five days have seen tens of thousands of well-dressed individuals descend on the capital to celebrate another London Fashion Week.
We've been keeping one eye on the catwalk so that we could bring you some of our favourite looks, and show you how they can translate to your style at home!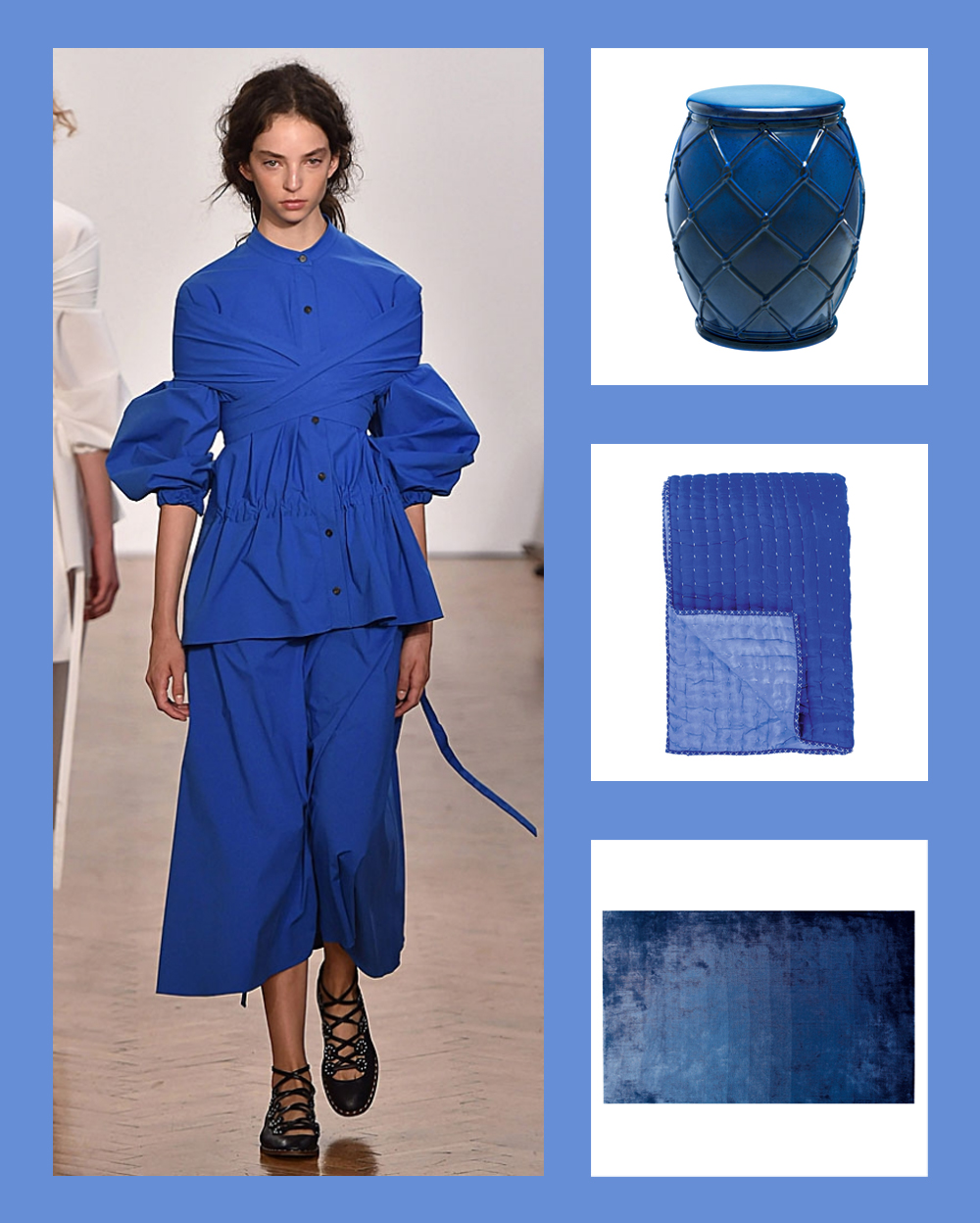 Catwalk – Pringle of Scotland
We love this deep blue piece shown at the Pringle of Scotland catwalk show on Monday. You can introduce cobalt into your home with these Designers Guild and Eichholtz accessories.
2. Designers Guild Chenevard Cobalt and Cerulean Quilt
3. Designers Guild Eberson Cobalt Rug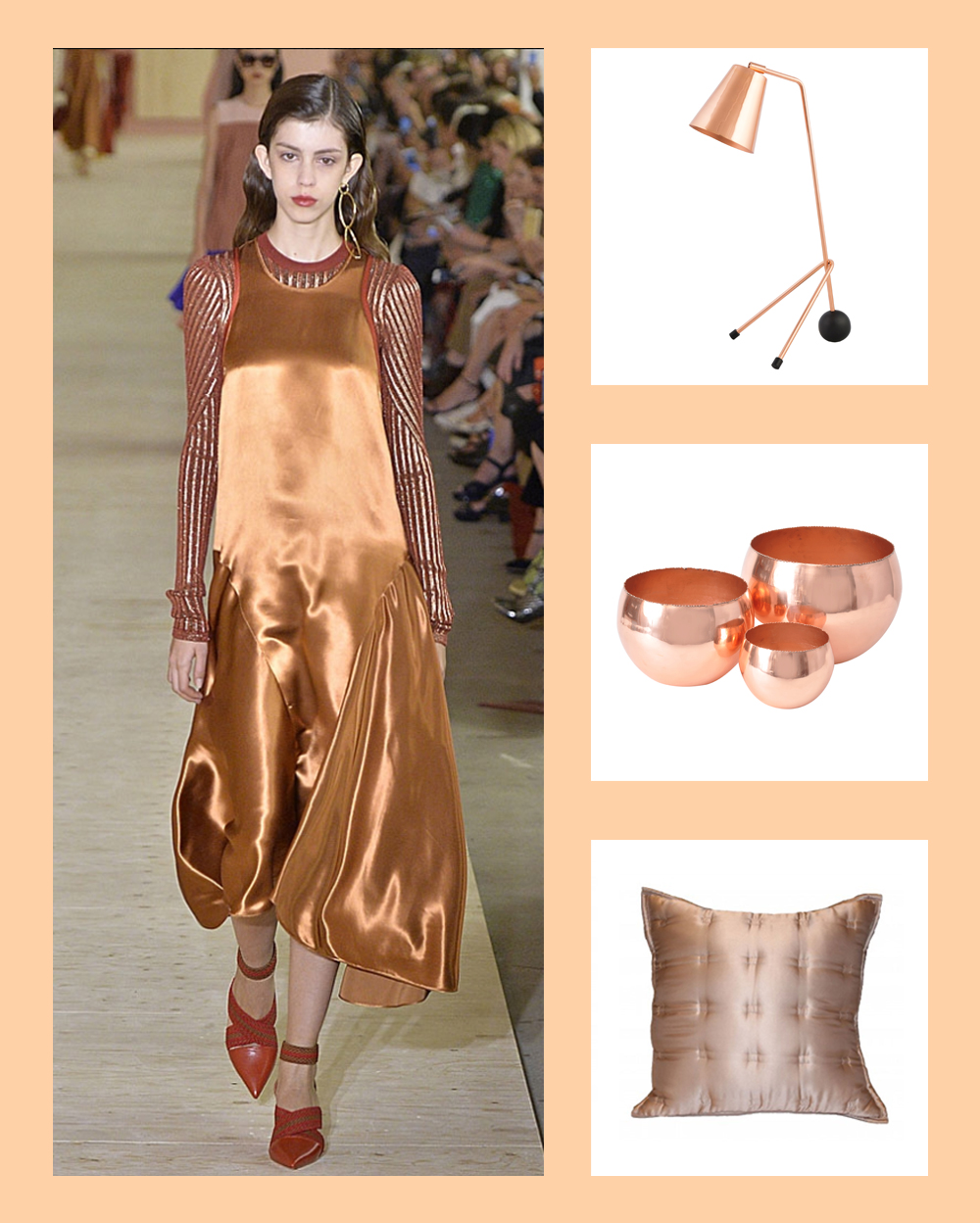 Catwalk – Roksanda
This copper look from Roksanda is bang on trend. The shimmery silk dress looks absolutely stunning! We've got a variety of fantastic copper pieces such as the Mia Desk Lamp and Silk Windsor Cushion.
3. Silk Windsor Cushion – Nude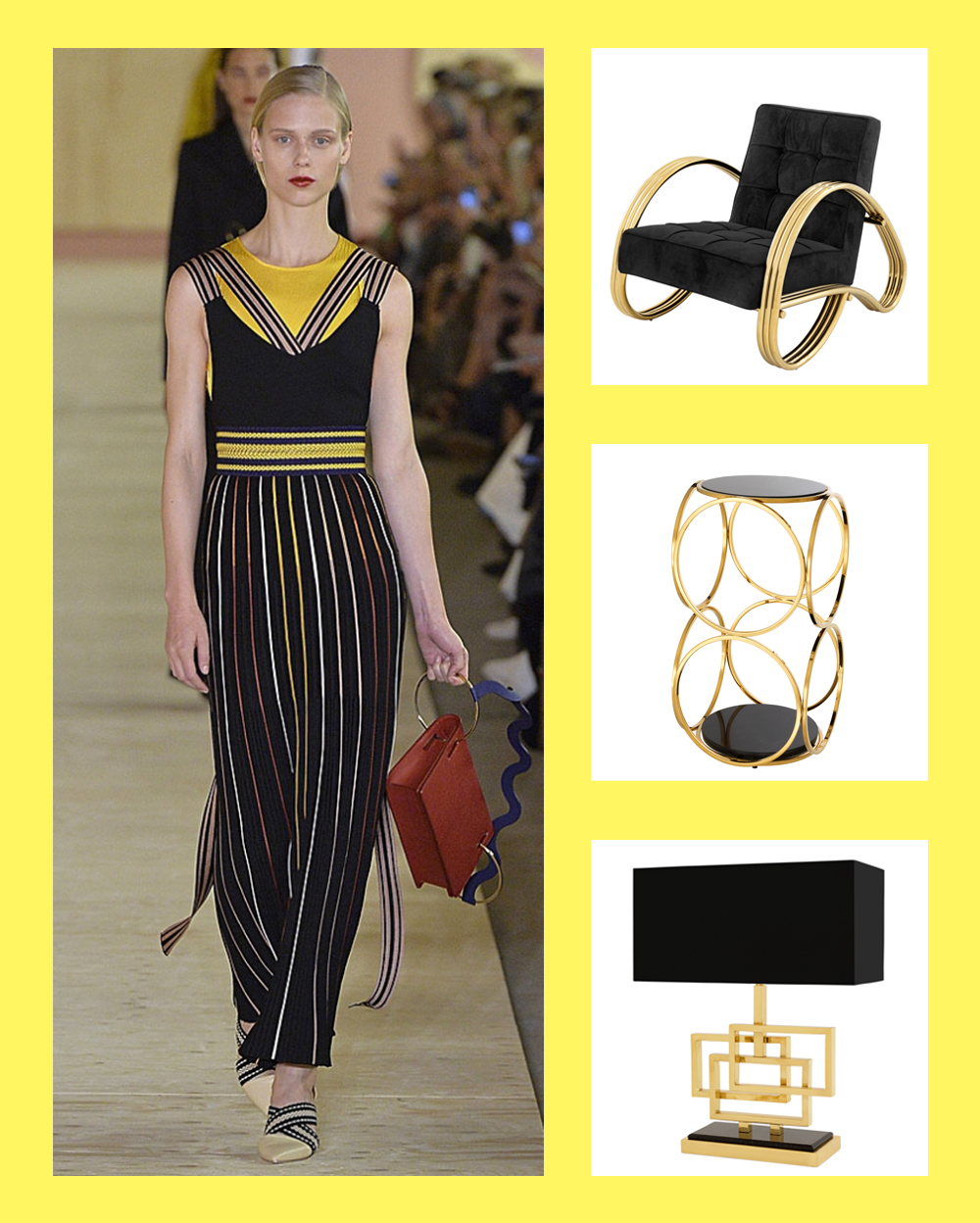 Catwalk – Roksanda
Glamorous is the word! Roksanda's black and gold look is effortlessly elegant. If you want to add a touch of Art Deco chic to your home, look no further than our Eichholtz accessories and furniture.
2. Eichholtz Side Table Alister – Gold
3. Eichholtz Table Lamp Windolf – Brass
À la prochaine!.X
Model Images Source – catwalking.com