It's almost Christmas time and at Sweetpea & Willow HQ, we are so excited for the most wonderful time of the year! We have put together a list of the 10 Best Christmas Markets you should visit this Christmas. Whether you're a shopper looking for gifts for loved ones, a foodie looking for yummy treats to sink your teeth into or looking to capture some enviable photos for Instagram, don't miss out on these awesome locations.
ADMISSION IS FREE FOR ALL MARKETS MENTIONED BELOW
---
UK
WINTER WONDERLAND | LONDON, ENGLAND
21ST NOVEMBER-5TH JANUARY 2020
With over 100 rides and attractions, an ice bar, a circus and the largest open-air ice rink in the UK, Winter Wonderland will truly leave you spoilt for choice! Exciting new attractions this year include the tallest mobile Observational Wheel in the world, Paddington on Ice and much more for getting you in the Christmas spirit! If you're feeling particularly creative, you can even sign up for an ice sculpting workshop!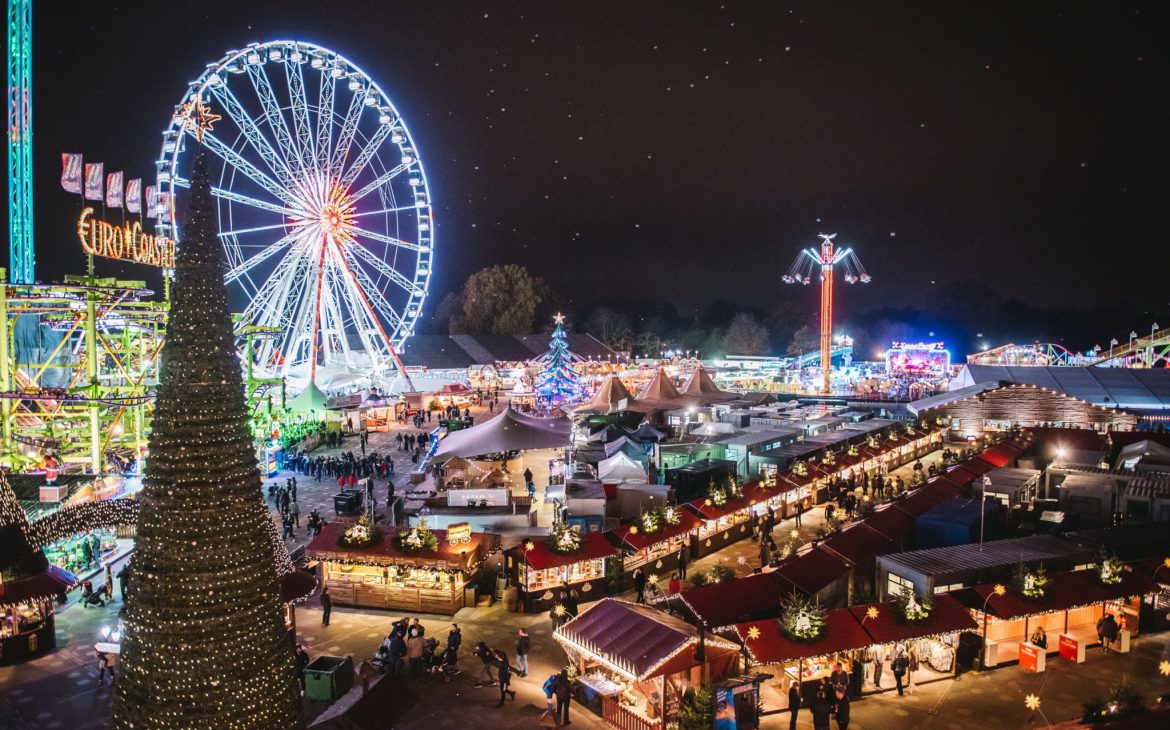 OPENING HOURS: 21 NOV : 4PM-10PM / EVERYDAY: 10AM-10PM
More information about Winter Wonderland
MANCHESTER CHRISTMAS MARKETS, ENGLAND
8TH NOVEMBER – 22TH DECEMBER 2019
Marking its 20th anniversary this year, the UK's first and biggest Christmas Market is offering visitors a fabulously festive experience. Revellers can enjoy the Ice Village, live music and endless stalls of delicious food and handcrafted goods. The Tiki Bar offers a Polynesian Christmas Party ambience with exotic cocktails and the Ice Village promises to dazzle visitors with a display of fantastical beasts, including giant snails and unicorns.
OPENING HOURS: ALBERT SQUARE: 10AM-9PM, ALL OTHER MARKET SITES: 10AM-8PM
More information about Manchester Christmas Markets
BATH CHRISTMAS MARKET, ENGLAND
28TH NOVEMBER – 15TH DECEMBER 2019
The Bath Christmas Market, situated in the heart of Bath's World Heritage Site, is the largest Christmas shopping event in the South West and will be implementing a single-use plastic-free policy this year, another huge step forward in the city's strive for sustainability. Visitors can enjoy merry music, festive food and explore over 150 pop-up chalets offering a beautiful selection of handcrafted, artisanal pieces, personalised gifts and more. You can also have fun skating at Bath on Ice, have a few games of Glow in the Dark Mini Golf and join in with the carolers for a carol or two.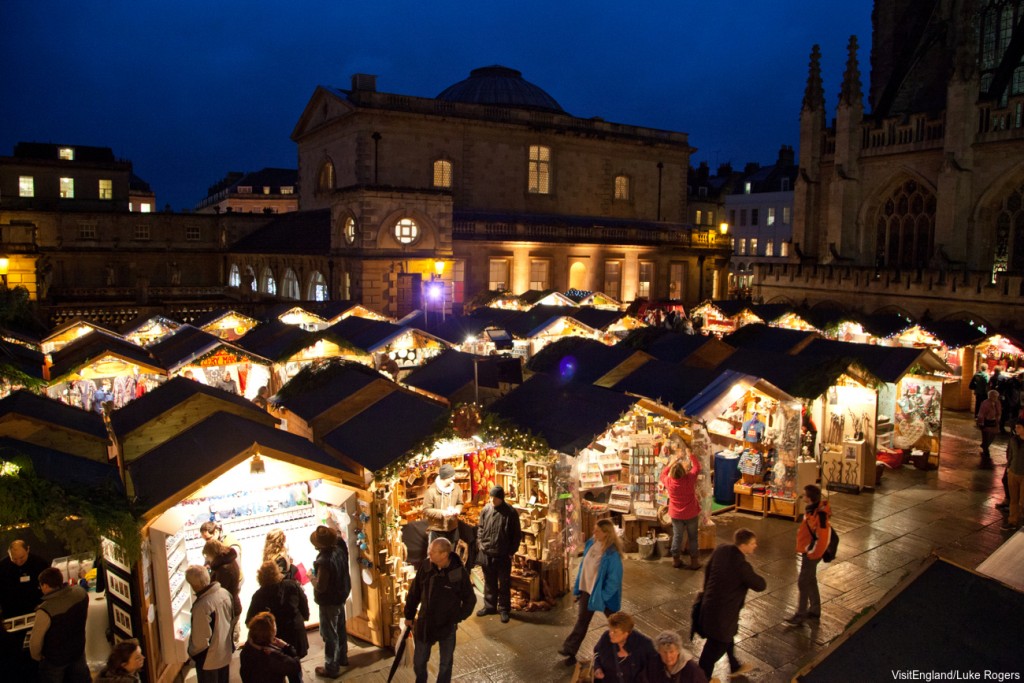 OPENING HOURS: MON-WED: 10AM-7PM, THU-SAT: 10AM-8PM, SUN: 10AM-6PM
More information about Bath Christmas Market
CHESTER CHRISTMAS MARKET, ENGLAND
16TH NOVEMBER – 22ND DECEMBER 2019
Immerse yourself in all things festive at the iconic Chester Christmas Market! With 70 traditional, wooden chalets selling everything from local, hand-crafted pieces to delicious delectable, this market is definitely one you should visit. Located by StoryHouse and the Town Hall, this unique market is a quintessentially British experience with the majority of products being provided by regional traders. Treat yourself to a tipple or two at the Real Ale Bar which offers regional ale and a good time.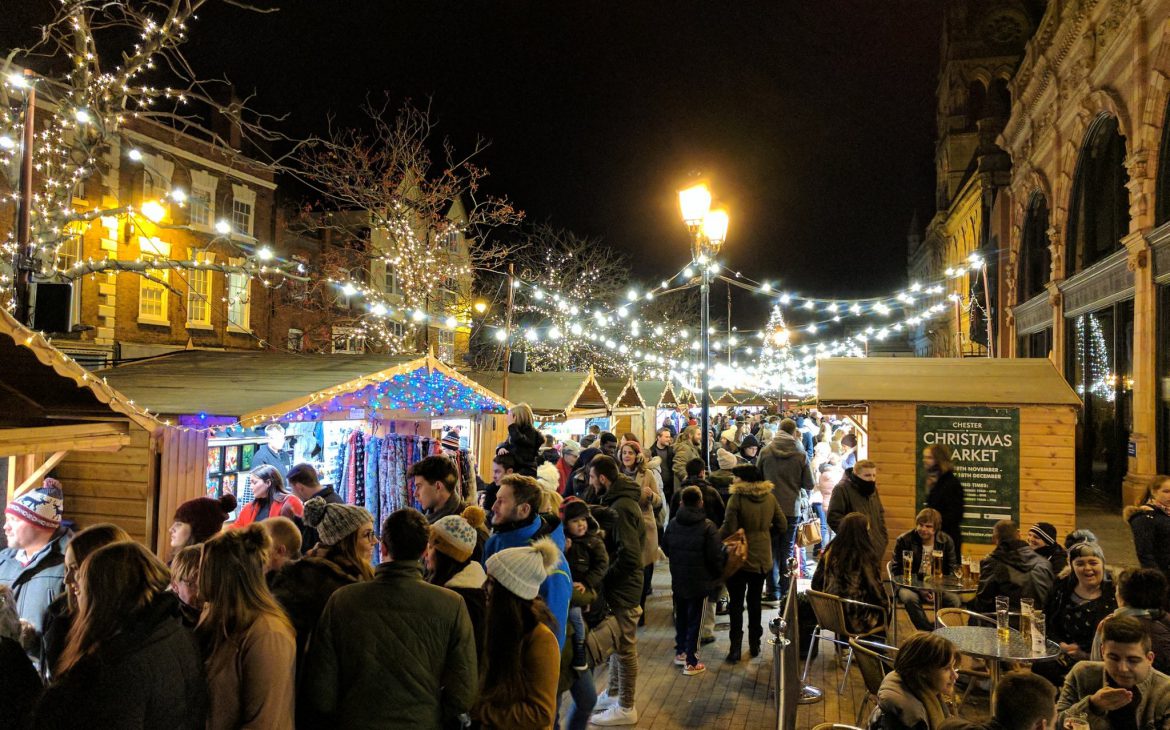 OPENING TIMES: SUN-WED: 10AM-6PM / THU: 10AM–8PM / FRI+SAT: 10AM–6PM
More information about Chester Christmas Market
EDINBURGH CHRISTMAS MARKET, SCOTLAND
16TH NOVEMBER – 4TH JANUARY 2020
Edinburgh's Christmas Market offers plenty of fun rides, stalls offering local and bespoke products and gifts, an oval, track-shaped ice rink and plenty of delicious foods and drinks. The young ones (and the young at heart!) can also visit Santa in his Grotto and his elves at their Workshop.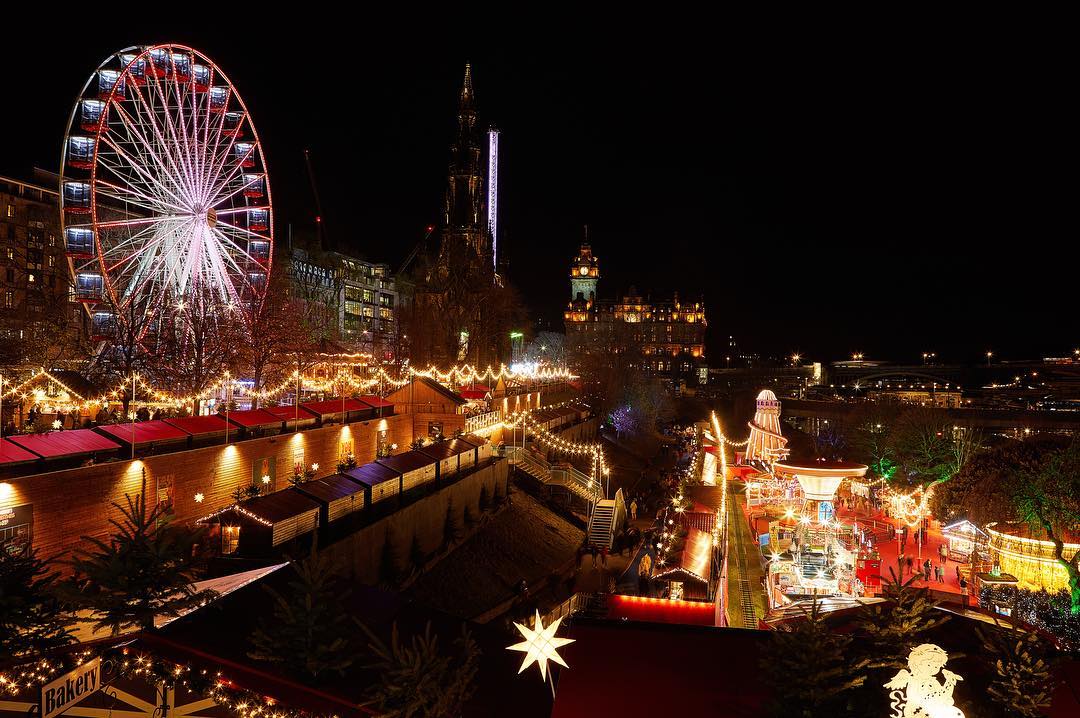 OPENING TIMES: 10AM-10PM
More information about Edinburgh Christmas Market
EUROPE
CHRISTKINDLMARKT | SALZBURG, AUSTRIA
21ST NOVEMBER – 26TH DECEMBER 2019
Step back in time and into the magical Salzburg Christmas Market on Cathedral Square where there will be over 90 stalls of food, drink, textiles, gifts and festive treats. With its origins dating back to 1491, this historical market offers visitors over 90 events including traditional song and dance performances and other cultural activities.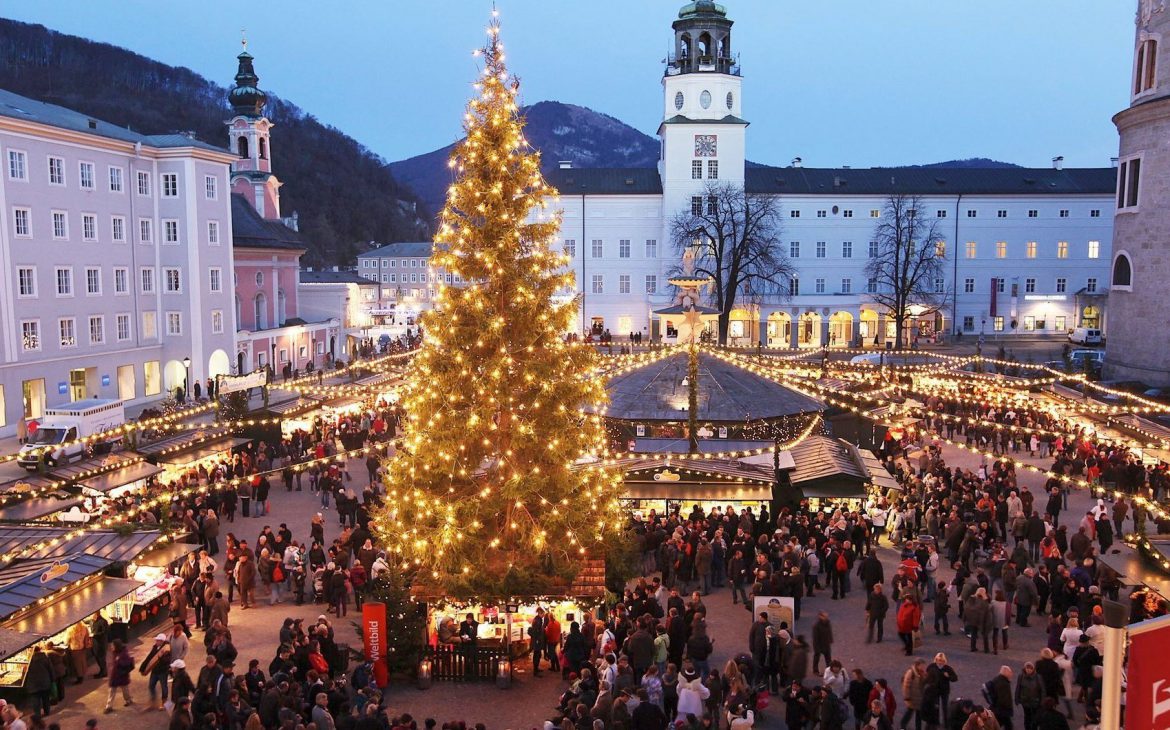 OPENING HOURS: MON-THU: 10AM – 8:30PM, FRI: 10AM-9PM, SAT (+ 7TH DEC): 9AM-9PM, SUN: 9AM-8:30PM, 24TH DEC: 9AM-8:30PM, 25TH + 26TH DEC: 11AM-6PM
More information about Christkindlmarkt Christmas Market
ALEXANDERPLATZ | BERLIN, GERMANY
25TH NOVEMBER – 26TH DECEMBER 2019
With over 80 (yes, 80!) Christmas markets, Berlin is undeniably the king of Christmas markets. The famous Alexanderplatz at the heart of the city is an exciting market/party/fairground, offering visitors a truly unique carnivalesque experience. Alexanderplatz is also home to Europe's biggest walk-in Christmas pyramid adorned with over 5000 lights and stalls providing mulled wine, stollen cake, Christmas decorations and other lovely pieces.
OPENING HOURS: MON-SUN: 10AM-10PM, 24TH 10AM-2PM
More information about Alexanderplatz Christmas Market
STRASBOURG CHRISTMAS MARKET, FRANCE
22ND NOVEMBER – 30TH DECEMBER 2019
Dating back to 1570, the Strasbourg Christmas Market is the oldest and biggest Christmas Market in France and one of the oldest in Europe. Experience a unique and authentic Alsatian Christmas and enjoy traditional cuisine and endless stalls exhibiting expertly crafted gits and treats by locals. The market also has an ice rink and entertainment including a circus with thrilling performances and fun interactive games.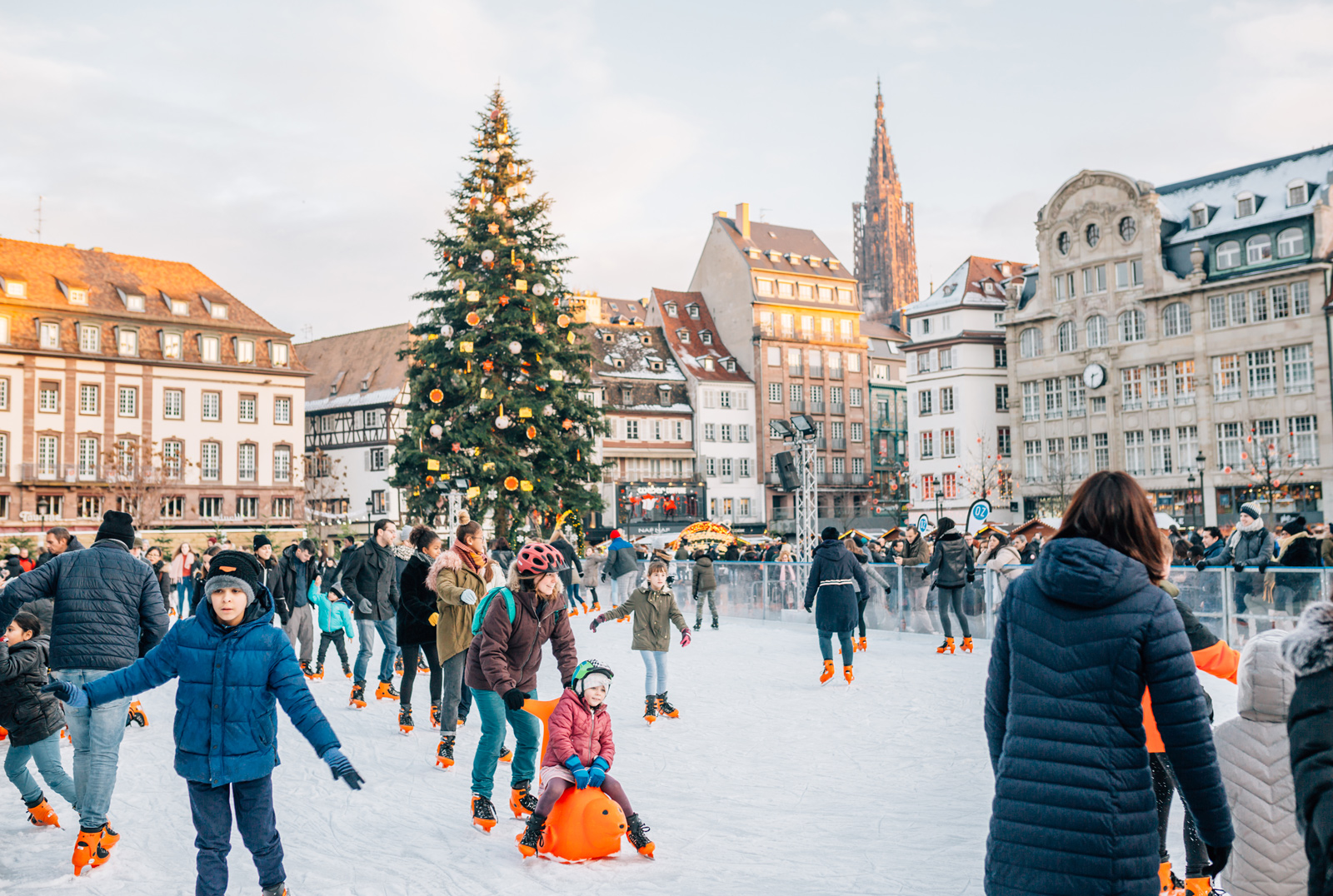 OPENING HOURS: 22ND NOV: 2PM – 9PM, 23RD NOV – 30 DEC: 11AM-8PM, 24TH DEC: 11AM-6PM, CHRISTMAS: CLOSED
More information about Strasbourg Christmas Market
COLOGNE CATHEDRAL CHRISTMAS MARKET, GERMANY
25TH NOVEMBER – 23RD DECEMBER 2019
The Cologne Cathedral Christmas Market is the best-known and most festive market in Cologne, with 150 wooden booths and millions of visitors each year. Situated at the heart of Cologne and in front of the third tallest cathedral in the world, the Cologne Christmas Market offers a broad selection of delightful regional dishes and beverages, and musical performances to get you in the Christmas mood.
OPENING HOURS: SUN-WED: 11AM-9PM, THU + FRI: 11AM-10PM, SAT: 10AM-10PM
More information about Cologne Cathedral Christmas Market
OLD TOWN SQUARE MARKET | PRAGUE, CZECH REPUBLIC
30TH NOVEMBER – 6TH JANUARY 2020
Soak up the Christmas atmosphere at the Old Town Square Market with a traditional Nativity Scene, awe-inspiring Christmas decorations and musical ensembles and performances by locals in traditional costumes. If you're looking for an affordable Christmas experience – because we all know that Christmas can be very, very expensive – this is definitely the place for you. Beer can cost as little as the equivalent of £1 and food is also very reasonably priced.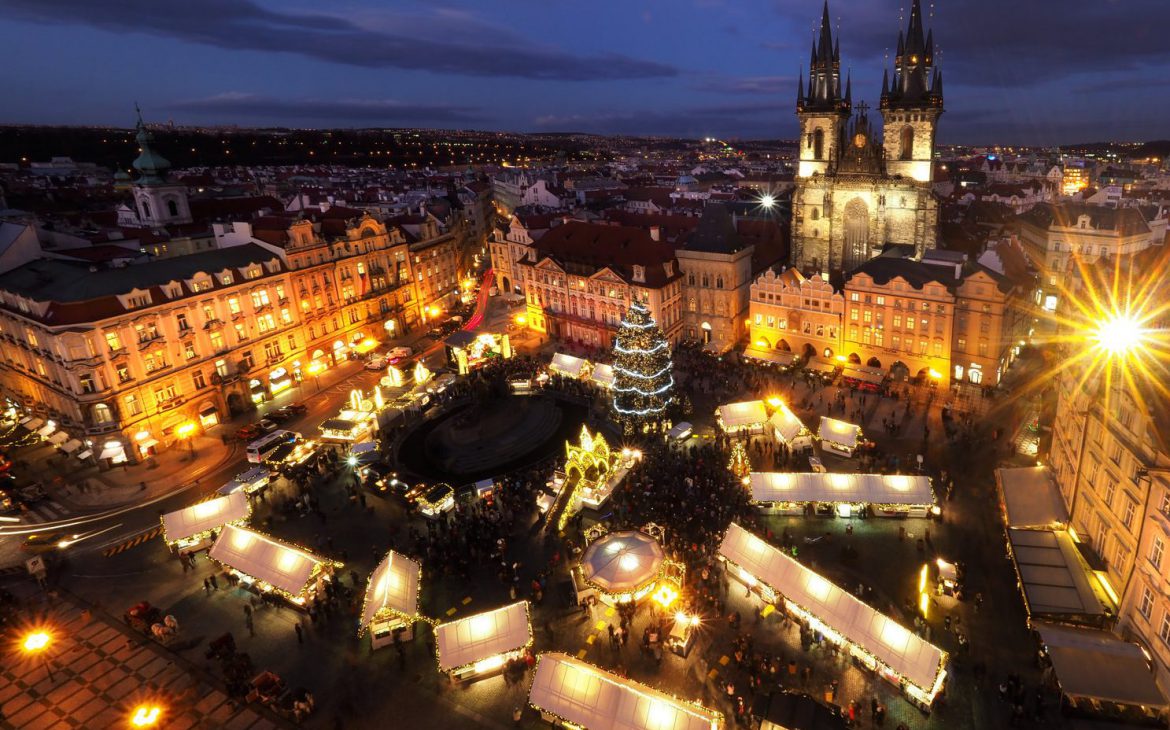 OPENING HOURS: 10AM – 10PM/ FOOD + DRINK: 10AM-12AM
More information about Old Town Square Christmas Market
---
IMAGE SOURCES: LONDON | BATH | CHESTER | EDINBURGH | SALZBURG |BERLIN | STRASBOURG | COLOGNE | PRAGUE