In today's blog, the creative director of Sweetpea & Willow takes us behind the scenes of the latest Handmade in London photoshoot which took place in July.
Read on to hear how the day went!
---
BTS: Handmade in London Photoshoot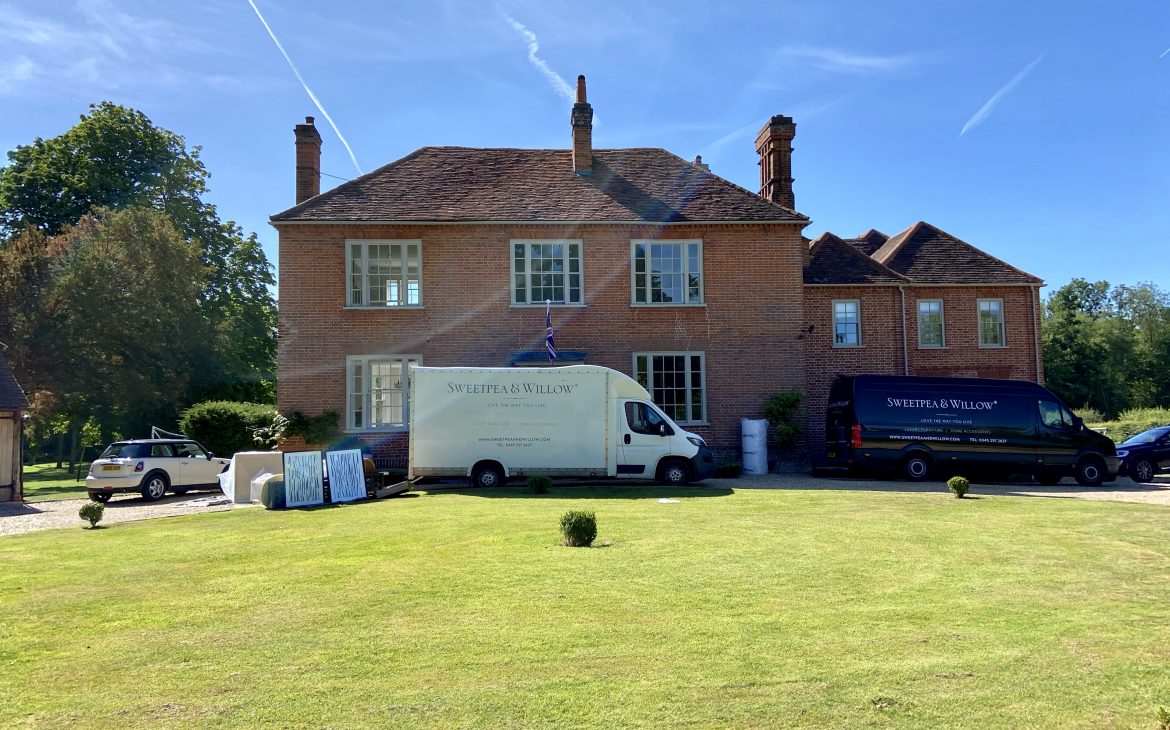 Before the actual day of the shoot, there were weeks of planning, producing and designing, and the night before was spent packing up two vans full of beautiful goodies. Bright and early at 8:30 am on the morning of the shoot, our creative and warehouse teams arrived in the beautiful, quaint village of Little Marlow, Buckinghamshire; coffee in hand and ready for the long but exciting day ahead. Arriving 30 minutes ahead of schedule gave us the opportunity to explore the scenic area. There were a few lovely houses, two pubs, a farm/antiques shop, and a church – what more do you need?
As soon as we drove through the beautifully ornate gates and approached the beautiful, Grade II listed Georgian building, we could instantly feel a sense of history and timeless elegance. The stunning home had been fully refurbished by the former editor of Wallpaper* Magazine, Sophie Dean-Doherty, and as you walk through the house, you can tell that she has a fabulous eye for all things stylish.
By 10 am, Jake (a member of the SPW creative team) and I had styled up our first shot (which is always a relief as the first shot is always the hardest) and from there we were on a roll. Our Simone bed was the first shot which we paired with our on-trend Elin Rattan Side Tables, linen bedding, and a gorgeous peach throw from our new Villa Nova collection.
Next up was our new Hampshire Dining Table and Colby Armchairs, and halfway through this shot, we had a visit from the owners' pet chickens who decided that they wanted to be part of the picture!
Before we knew it, the day had flown by and it was already 5pm. We were done for the day and began re-loading our SPW Vans. We were all very pleased with ourselves for getting at least 17 final shots. All that was left to do was to head home and for our fabulous photographer, Rooz, to edit the incredible images he had taken for us.
Take a peek at the final shots here with information on all pieces featured
---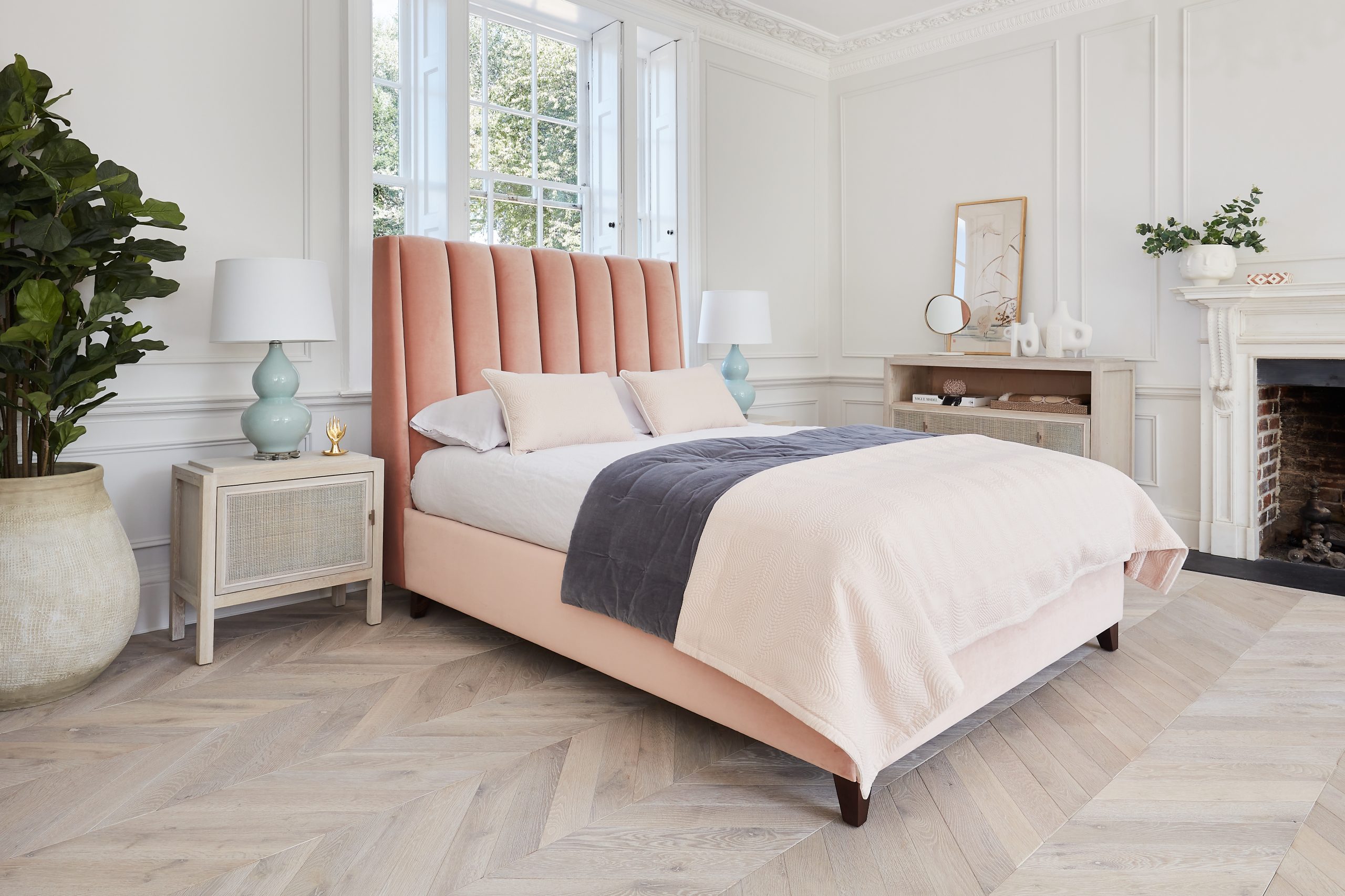 Featured: Simone Bed | Elin Rattan Bedside Table | Elin Rattan Chest of Drawers | Marlais Table Lamp | Frida Planter | Oriental Heron Print | Abhika Dike Mirror Stand | Jonathan Adler Dora Maar Bowl | Jonathan Adler Paradox | Jonathan Adler Brass Hand Ring Holder | Ficus Lyrata Plant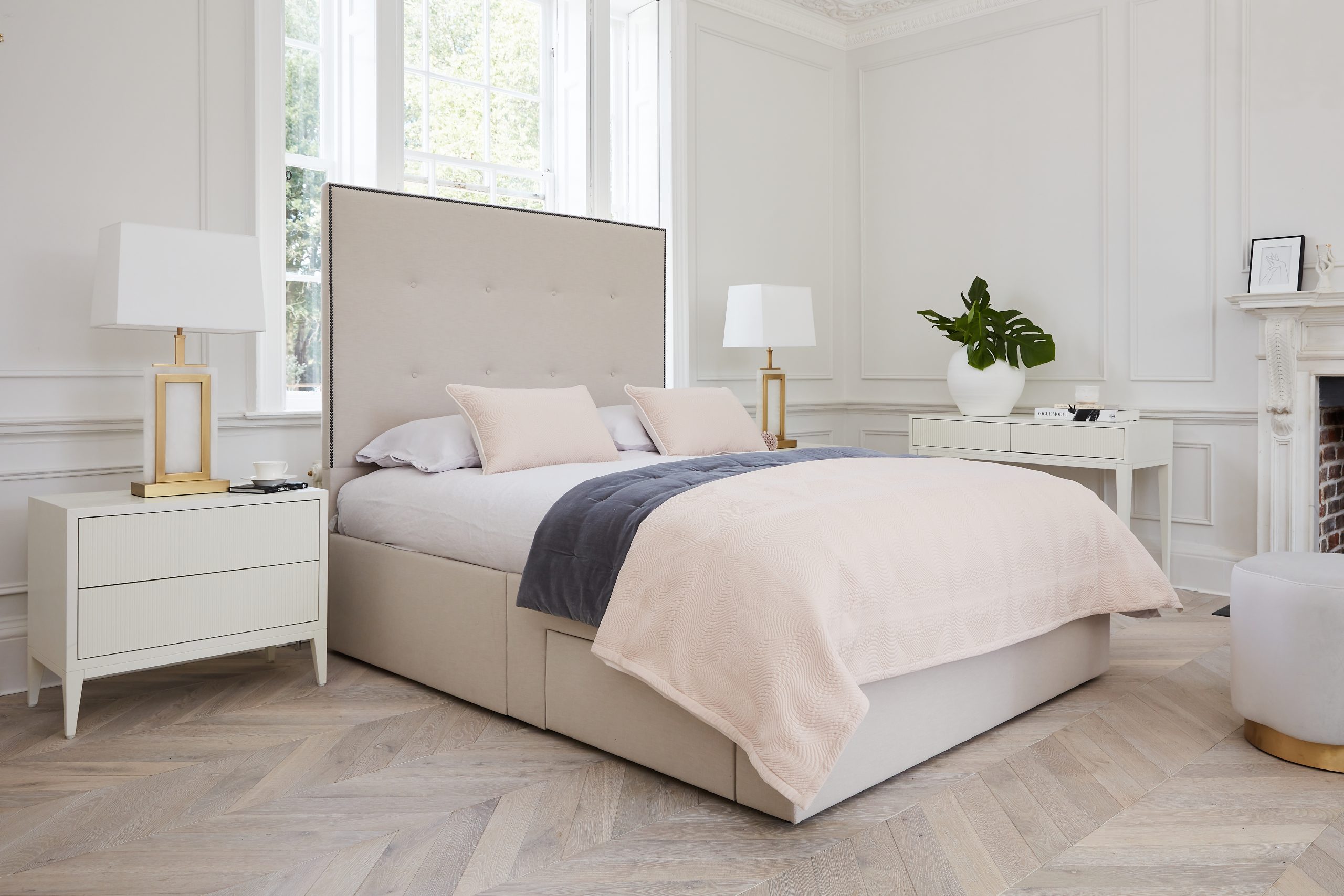 Featured: Roland Bed | Amur Bedside Table | Murray Table Lamp | Amur Dressing Table | Blanca Vase | Bloom Pouffe | Villa Nova Nila Throw – Candy | Villa Nove Nile Cushion – Candy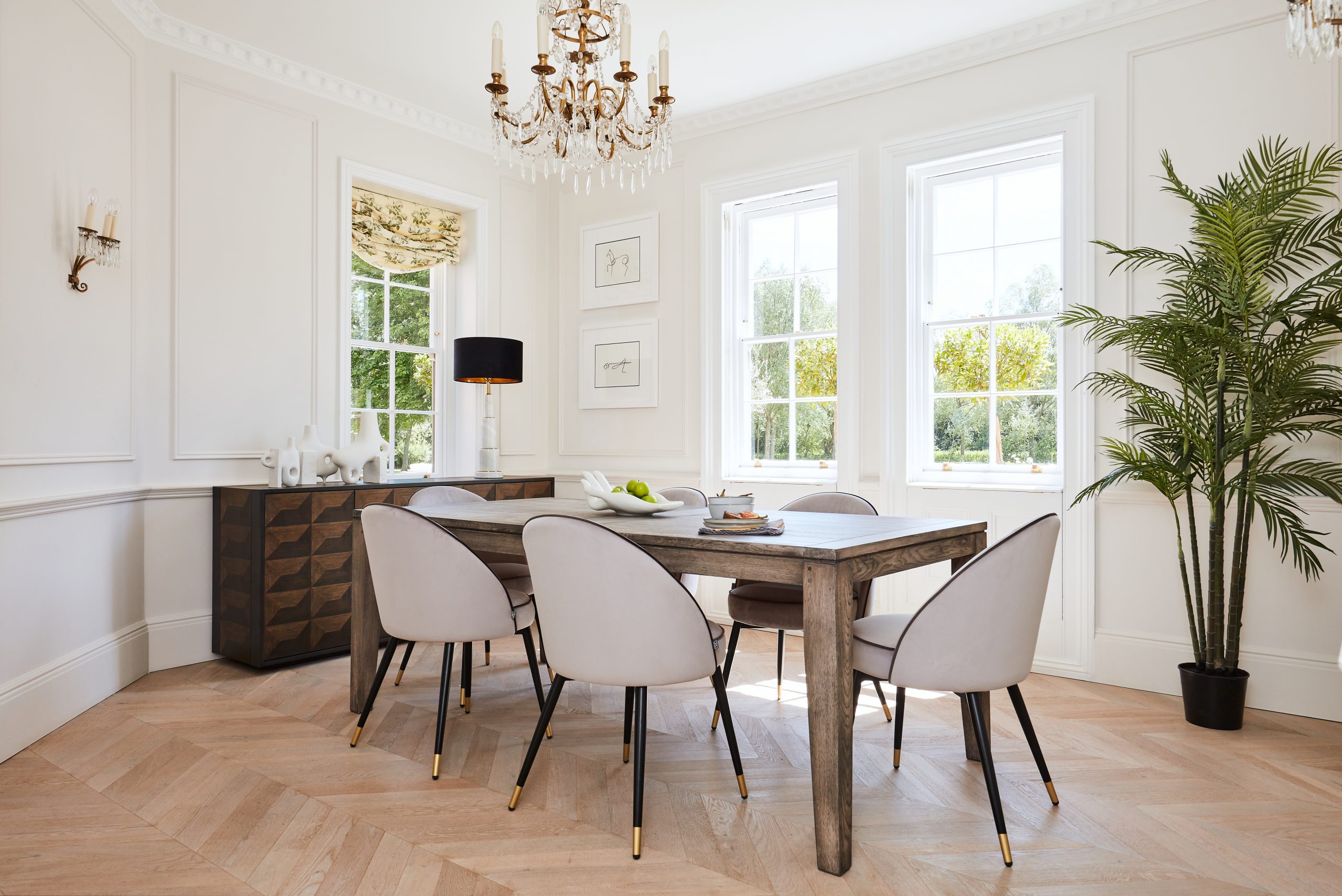 Featured: Hampstead Dining Table | Eichholtz Cooper Dining Chairs | Eichholtz Gregorio Dresser | Eichholtz Dax Table Lamp | Jonathan Adler Paradox Vase Small – Medium – Large | Jonathan Adler Eve Bowl | Areca Palm – XL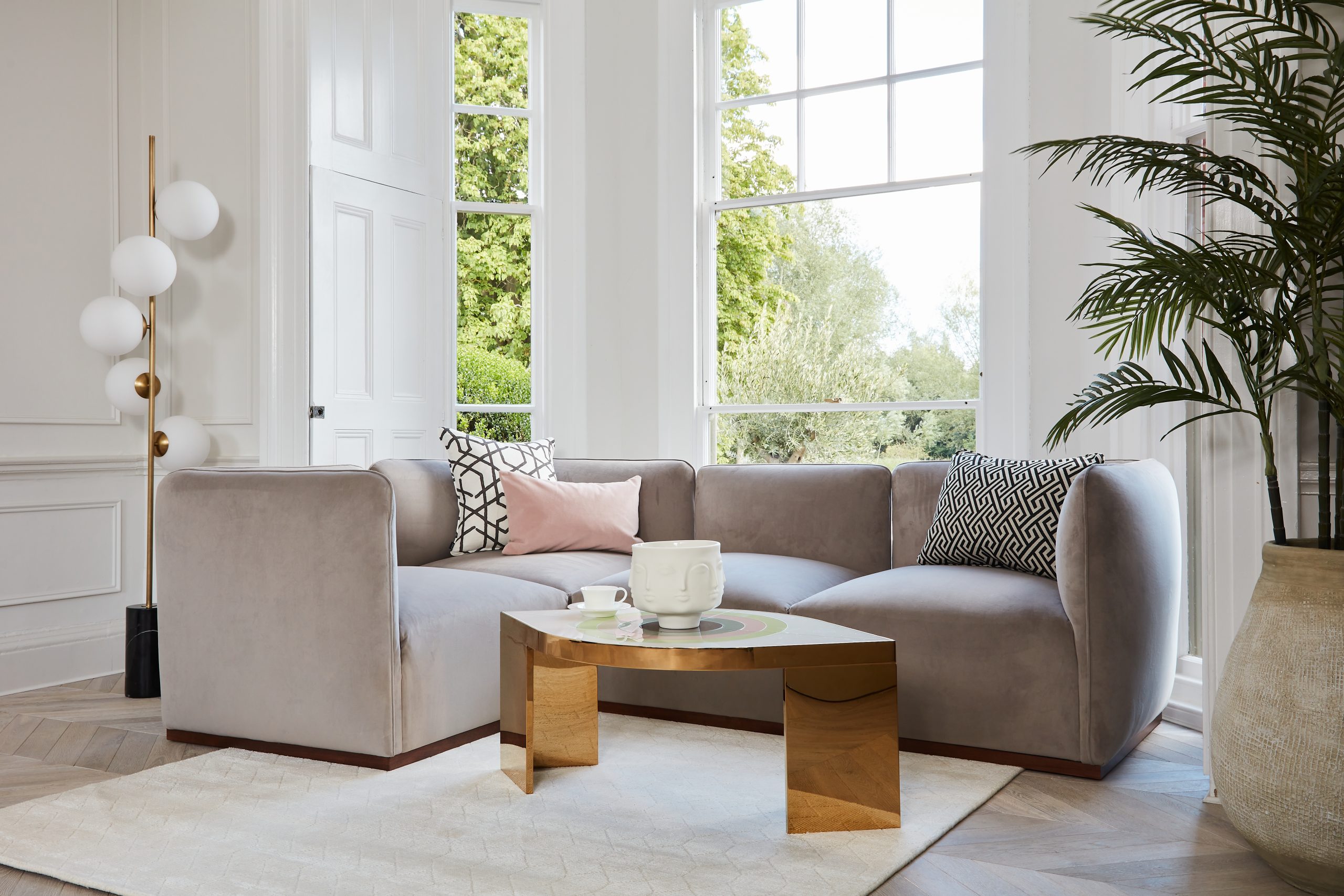 Featured: Soho Sofa (coming soon!) | Eichholtz Tempo Floor Lamp | Jonathan Adler Harlequin Eye Cocktail Table | Jonathan Adler Dora Maar Vase | Frida Planter | Cushions (L-R): Zinc Collection Phibblestown Cushion, Pink Cushion (no longer available), Eichholtz Dudley Cushion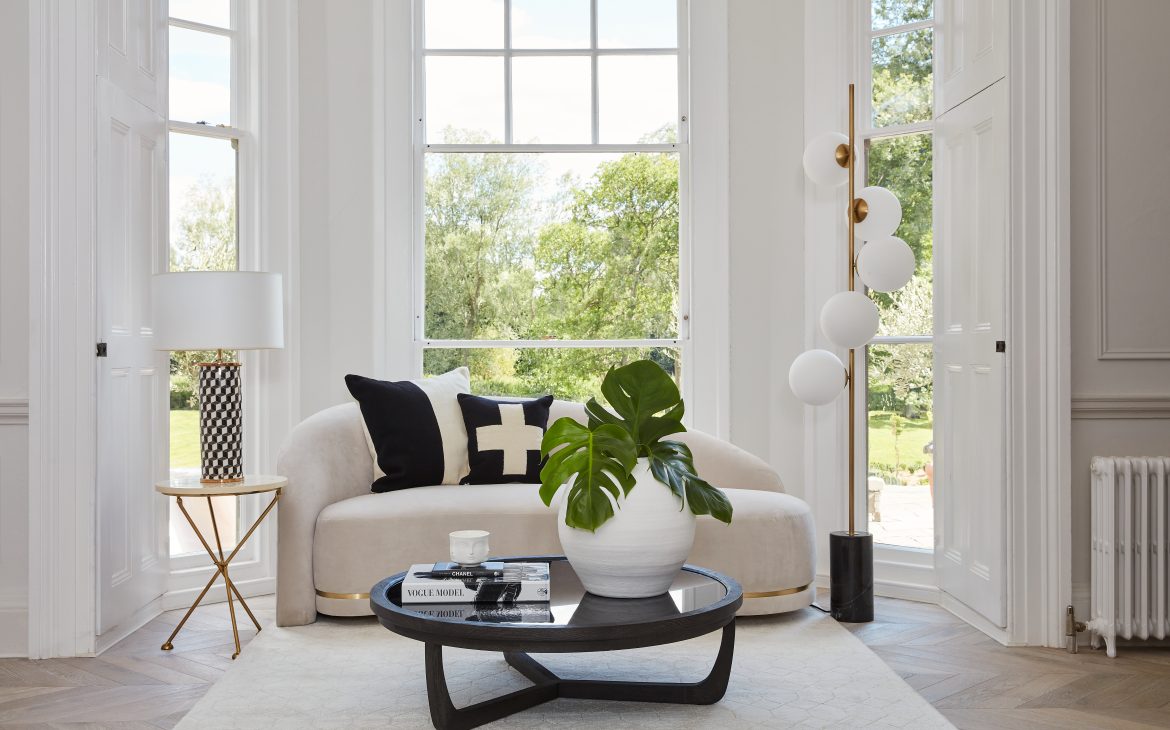 Featured: Solomon Sofa | Eichholtz Tempo Floor Lamp | Estelle Side Table | Maxton Coffee Table | Blanca Vase | Jonathan Adler Carnaby Table Lamp
---
Thanks to our lovely Sweetpea & Willow delivery team, our in-house creative team, our photographer Rooz (@roozphoto), Sophie and her lovely family (@mygeorgianhome ) and, of course, the chickens!
We hope you enjoyed reading about what went on behind-the-scenes at our latest photoshoot. If you did, let us know by clicking the heart ♡ below!
Location sourced through Light Locations | Images: Rooz Photography