Summer is (finally!) approaching, and we couldn't be more excited for long, warm evenings, garden parties and cocktails with friends. This season, we want to come home from our adventurous summer days to a refreshing and tranquil space, so sit back and relax while we explore our top 5 summer trends to achieve stylish summer serenity.
---
SHABBY CHIC MEETS CONTEMPORARY CLASS
Adopting elements of the vintage vibe into your décor can be a great way of incorporating a cosy and relaxed atmosphere. Mix the shabby chic style with olive greens and clean contemporary class this summer to make your space an inviting visual spectacle.
---
NATURAL INSPIRATION
It comes as no surprise that biophilic design is one of the top trends of the summer season. With all our gorgeous houseplants in full bloom, bringing the outdoors in is a great way to achieve an enchanting, tranquil paradise in your own home. Pair some lush greens with natural textures, like woods and rattans, for a harmonious and refreshing living space.
---
WELLNESS NOOKS
The importance of self-care has weaved its way to the forefront of the world of interiors. For this reason, a hot trend this summer is creating wellness nooks in your home; a 'self-space' where you can relax, refresh and rejuvenate yourself. A cosy armchair and charming side table, complete with your favourite escapist novels and a luxurious candle are the only ingredients needed for this recipe of relaxation.
---
CAPTIVATING CURVES
Redefine your space with feminine rounded shapes this summer to truly enhance the serenity of your space. Gentle curves and soft shapes can transform your space into a peaceful paradise, from luxurious rounded sofas and ottomans to curvy coffee tables and accessories.
---
A BURST OF BLUE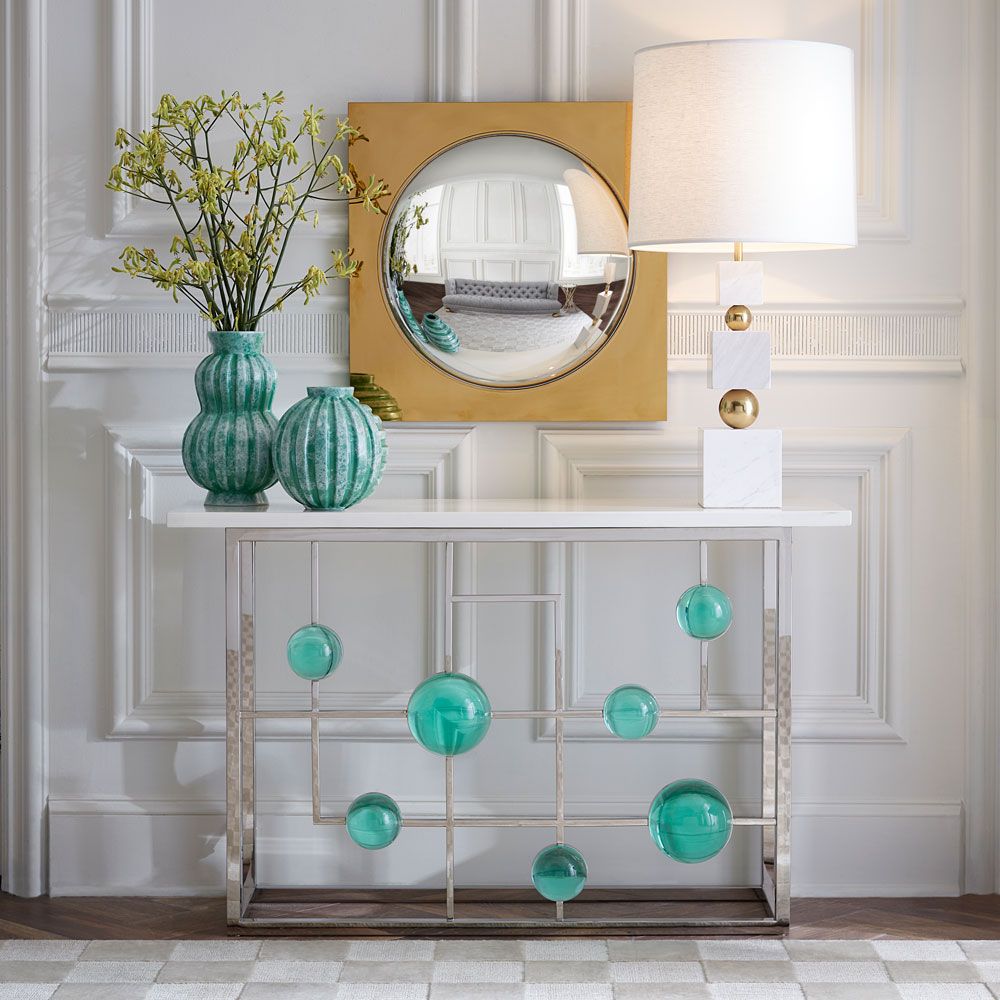 Following on from the colour of the year, blue is the warmest colour this season, with its soothing and subdued qualities. A pop of gentle baby blue can redefine your space, bringing those bright summer skies inside for a sense of peaceful pastel luxury. On the other hand, a deeper royal blue, or bright turquoise can create a playful and eye-catching element in your décor, to bring in some stylish summer fun! Accessorise with some blue beauties or transform your space with a blue sofa or accent chair.
---
With these trends in mind, how else are you going to indulge in summer serenity this season, and what other trends have you seen that you love? Let us know below, like this blog, and check in again soon for more interior inspiration.