Gallery walls are a great way of curating your favourite artworks, photos, prints, and canvases to really add personality to your space and make your mark on your home. Creating one is easy and they make a moving statement in hallways and living areas when curated with creativity and care.
Here are some ways in which you can rejuvenate your gallery wall and enhance your home exhibition to truly reflect your style and character.
---
SELECT YOUR ART
Be selective with your prints. A gallery wall doesn't need to occupy the whole wall and can include anywhere from 3-5 pieces, to 10 or more! When arranging your gallery wall, it can be helpful to arrange your art on the floor or tape paper templates to the wall to navigate the positioning. Experiment with what pieces should be positioned together based on size, colour, frame textures etc. Combining horizontal and portrait pieces is another way to help to create a flowing narrative across your wall.
For a trendy, maximalist look, find an eclectic array of styles and colours to include in your gallery. Mix large and small frame/canvas sizes to really capture a sense of eccentric diversity.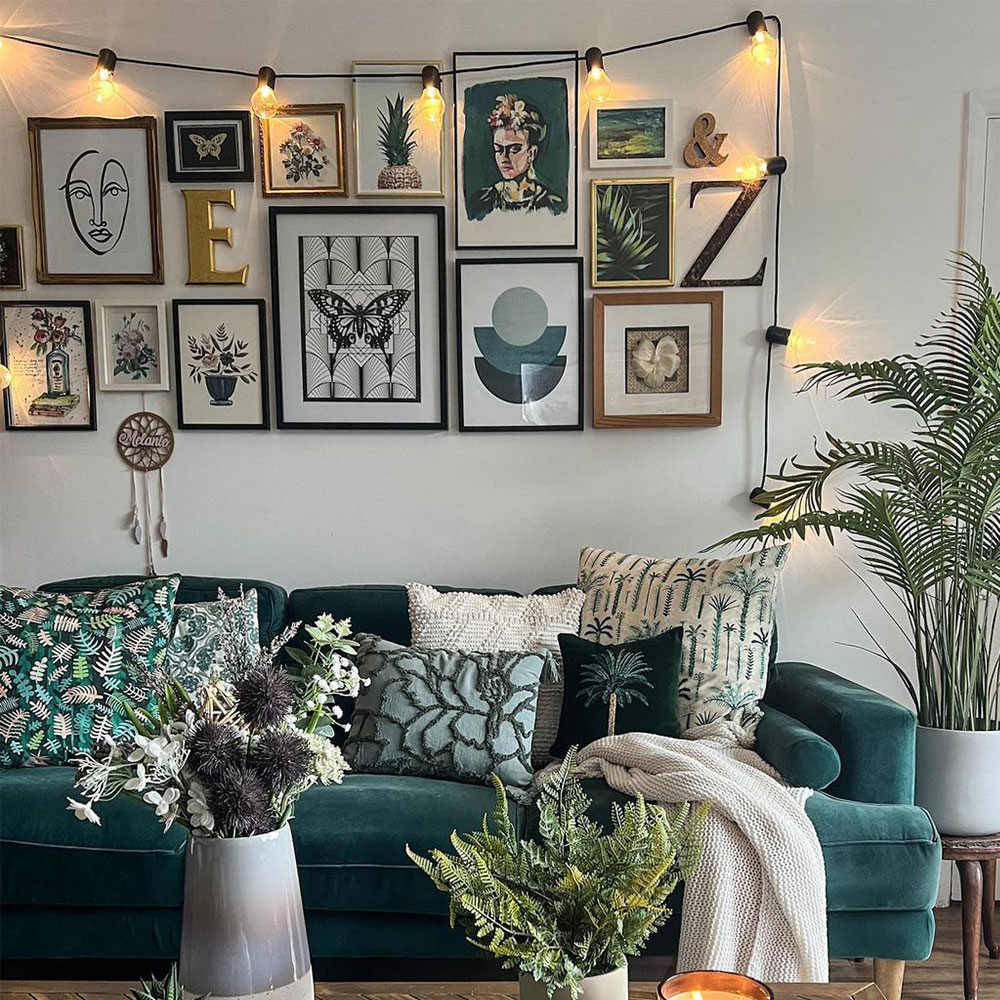 For a minimalist appeal, opt for a consistent colour scheme or particular art style. Grid formations can offer your space an elegant, structured feel, but don't be afraid to embrace a moment of negative space if you want to avoid an overly cluttered look.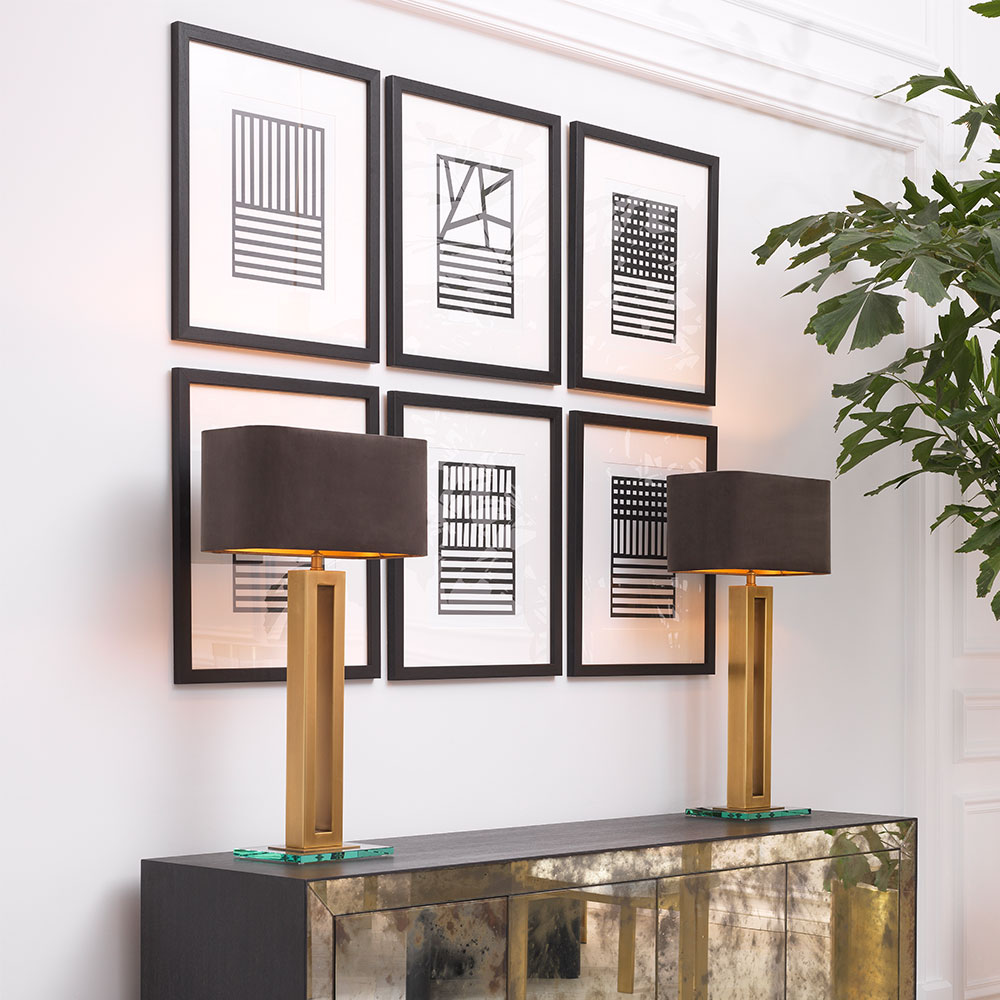 For all your photos of family and friends, get some luxury frames so you can treasure and display your beautiful memories in a stylish and timeless fashion.
---
VARY YOUR SELECTION
Include artwork and wall ornaments in your wall decor to experiment with texture and dimension. This can really help to elevate your existing array of art, photos and prints by adorning your interior with elements of visual interest and sculptural harmony.
---
RENTAL-FRIENDLY REVAMP
In a rental? No problem! Command strips can come in very useful if you want to hang your art without ruining the walls but remember, you don't always have to hang your art! Try dressing your shelves or mantlepiece with a selection of prints, then top it all off with some coordinated accessories such as vases, books and sculptures, to effortlessly add a touch of artistic flair to your space.
---
Don't forget to like and comment if you enjoyed this blog and share your gorgeous gallery walls with us by tagging your posts with #lovethewayyoulive