Make the most of sublime summer evenings, and treat yourself to some fine dining at the UK's most stunning al fresco restaurants. Here, we have compiled a list of our top ten places to indulge in scrumptious food and a cocktail or two so you can dine in the sunshine this season.
---
JUMERA AT THE MANDRAKE, FITZROVIA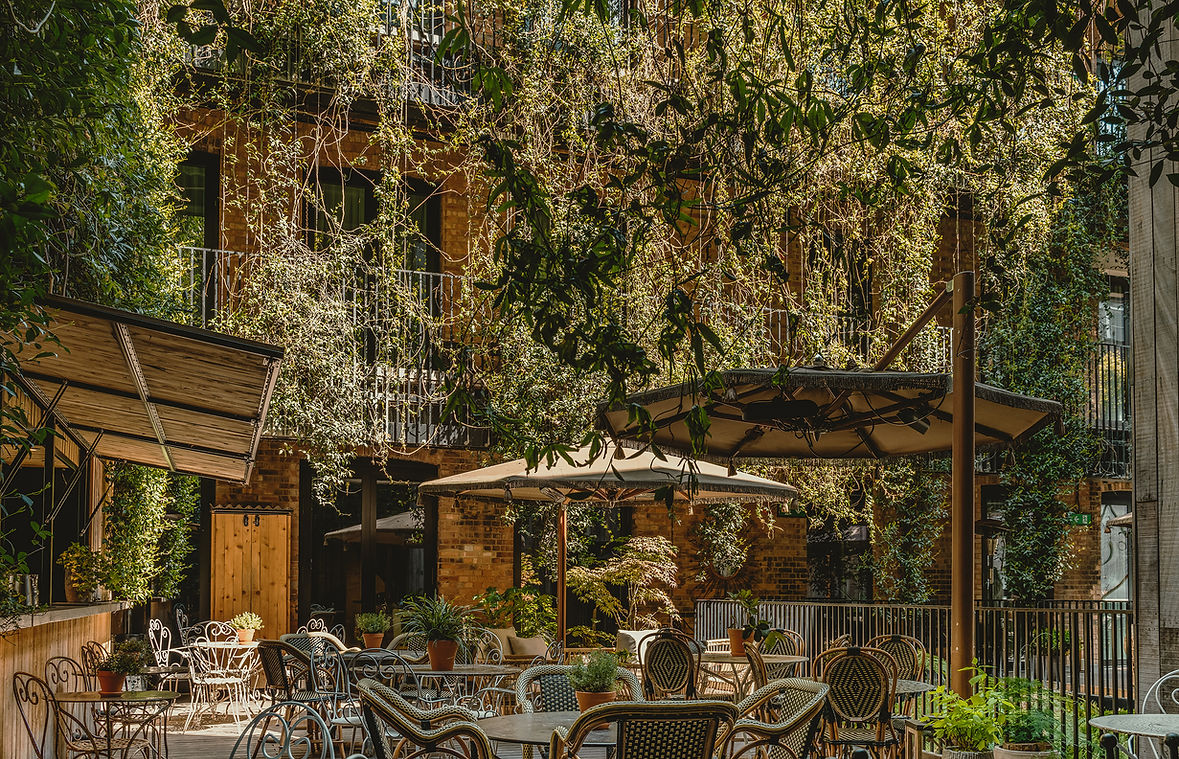 As the global winner of outdoor space at the AHEAD Awards, it is unsurprising that this luscious, tropical garden is one of the most beautiful and peaceful places to dine this season. Located in Fitzrovia, London, Jurema serves a refreshing array of botanical-inspired cocktails as well as delightful, Mexican-inspired dishes for you to indulge in this summer.
---
'LA GOCCIA', PETERSHAM NURSERIES, COVENT GARDEN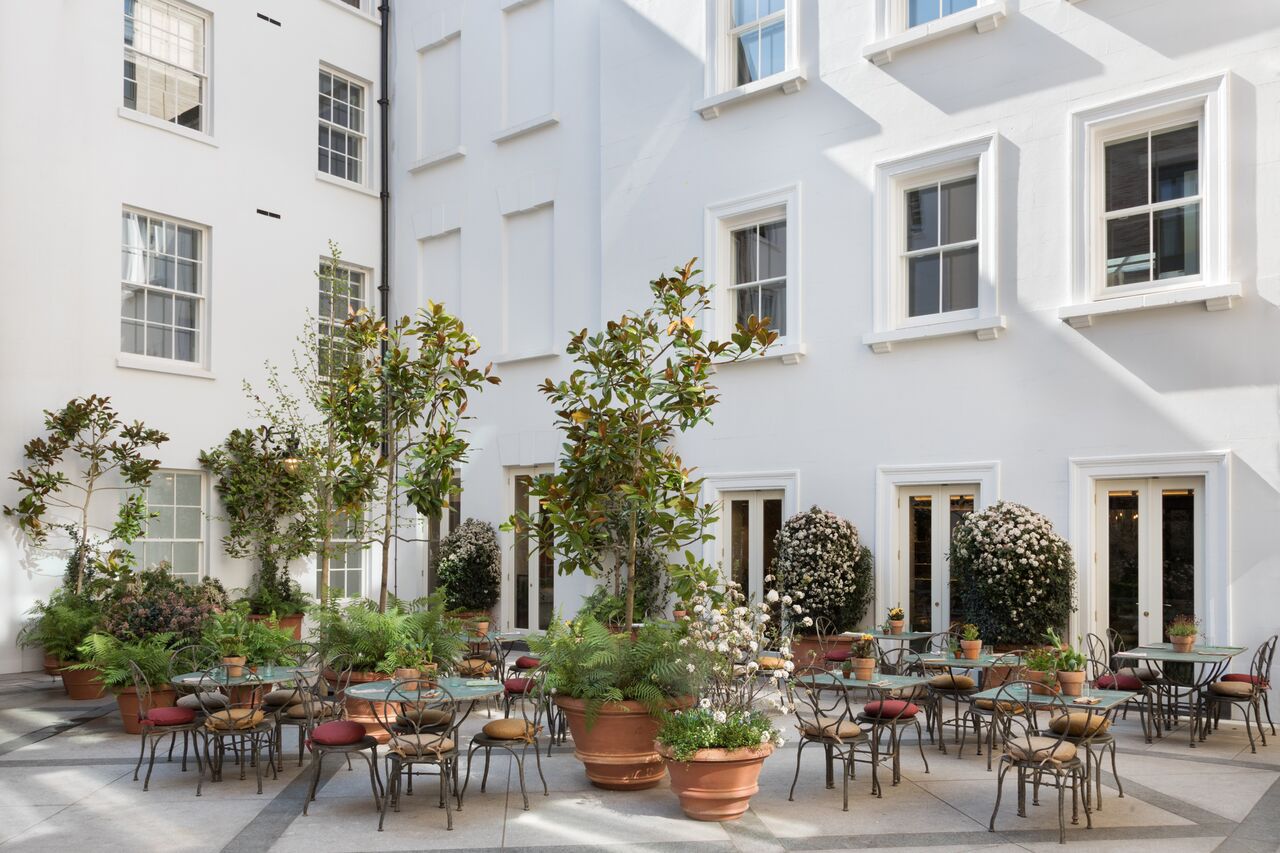 You really can't go wrong with Italian cuisine, which is why Petersham Nurseries' La Goccia is the place to dine. This gorgeous and vibrant space boasts an intimate, European-style terrace and a mouth-watering menu that changes with the seasons, meaning you can always try something new throughout the year. This stunning restaurant also offers a refreshing array of seasonal cocktails which are a must for a summers evening.
---
DALLOWAY TERRACE, BLOOMSBURY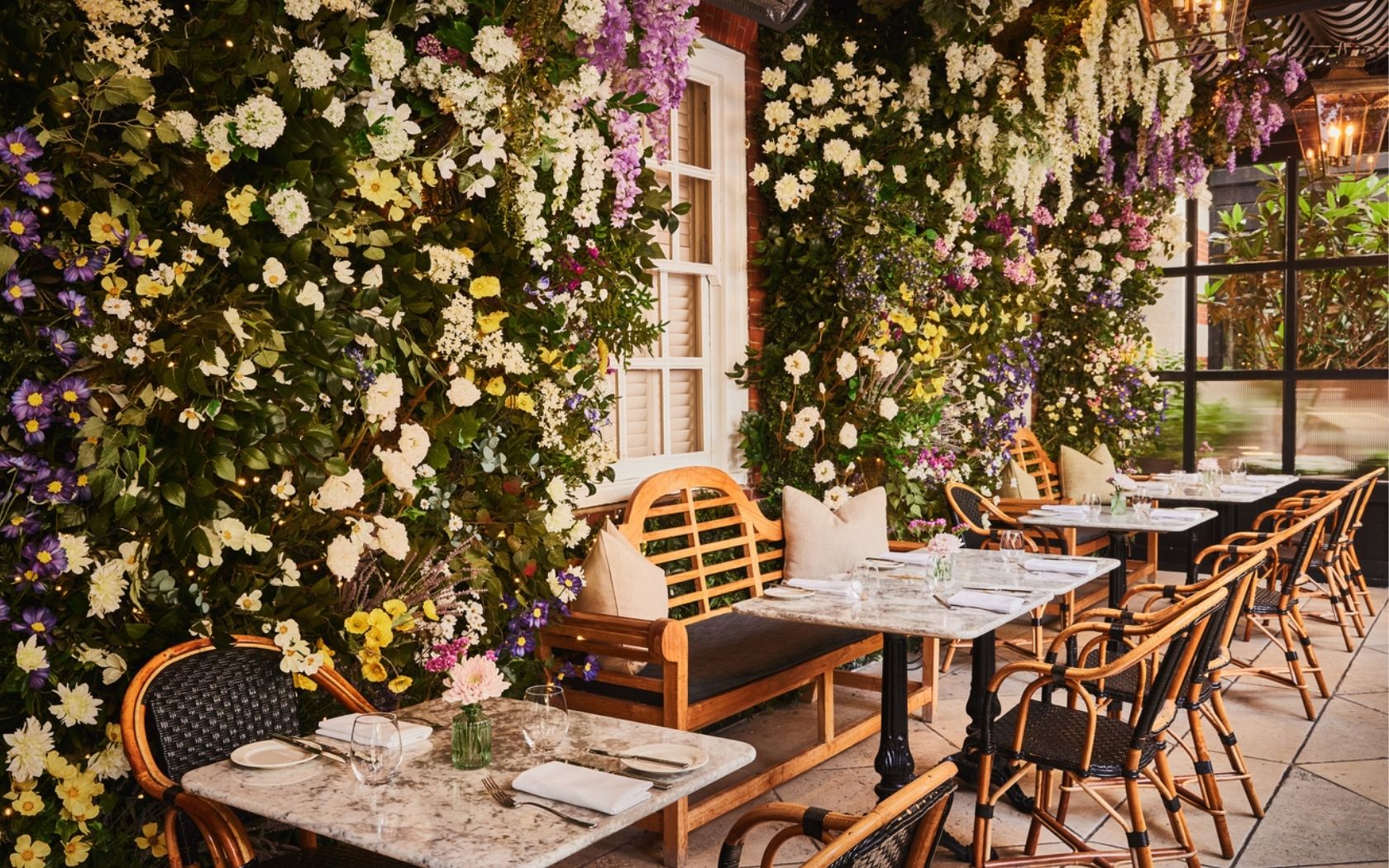 Located by the British Museum in Bloomsbury, Dalloway Terrace embraces a poetic and artistic atmosphere, with stylish seating and a captivating floral ambience. Serving a magnificent variety of wines as well as a selection of divine dishes on their all-day menu including organic salmon, roasted squash masala and Black Angus steaks, there is something suited to everyone's taste.
---
THE GARDEN 'IL GIARDINO' AT THE BERKELEY, KNIGHTSBRIDGE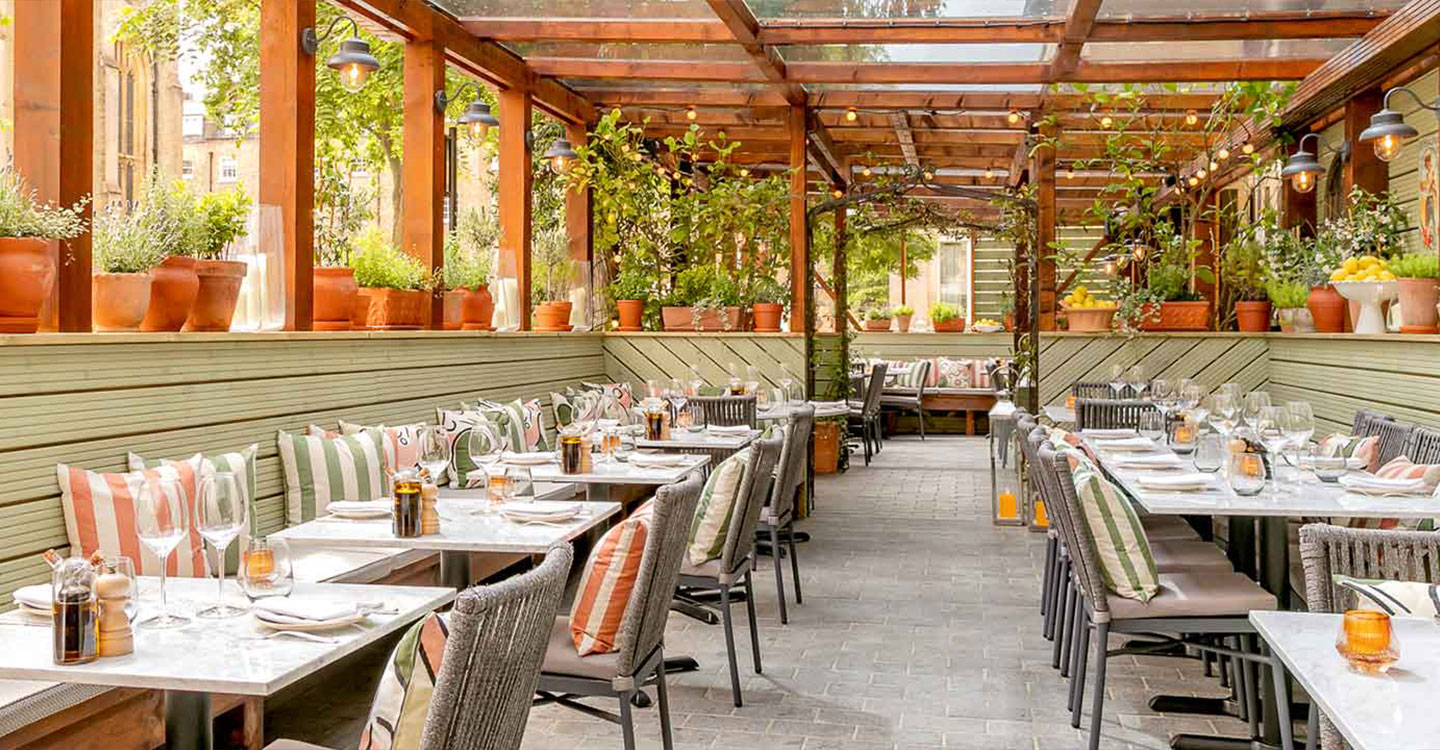 The elegant garden at The Berkeley has been transformed into an Italian paradise this summer, serving a variety of Mediterranean wines and classic Italian dishes inspired by the beautiful cities of Sicily and Tuscany. The warm and dazzling atmosphere of Il Giardino makes it a great place to unwind and satiate your appetite after a long summer's day.
---
SEABIRD, SOUTHWARK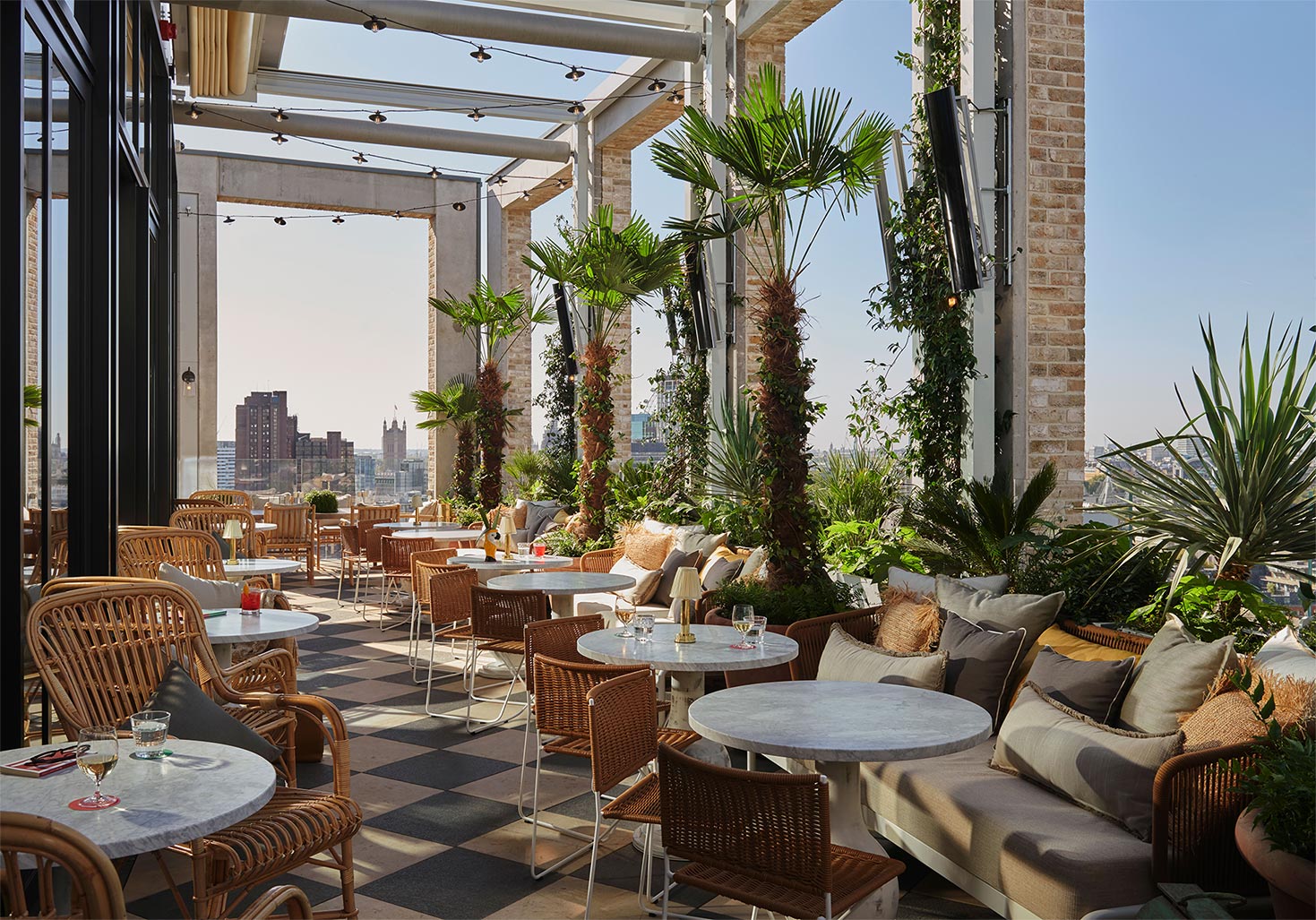 Discover top-quality seafood in the heart of London at this ravishing rooftop restaurant. The Seabird has amazing views of the London skyline as well as enchanting decor and a delicious, signature seafood menu with Spanish & Portuguese influences. Enjoy the luxurious atmosphere and extensive coastal menu offered by The Seabird.
---
THE IVY CHELSEA GARDEN, CHELSEA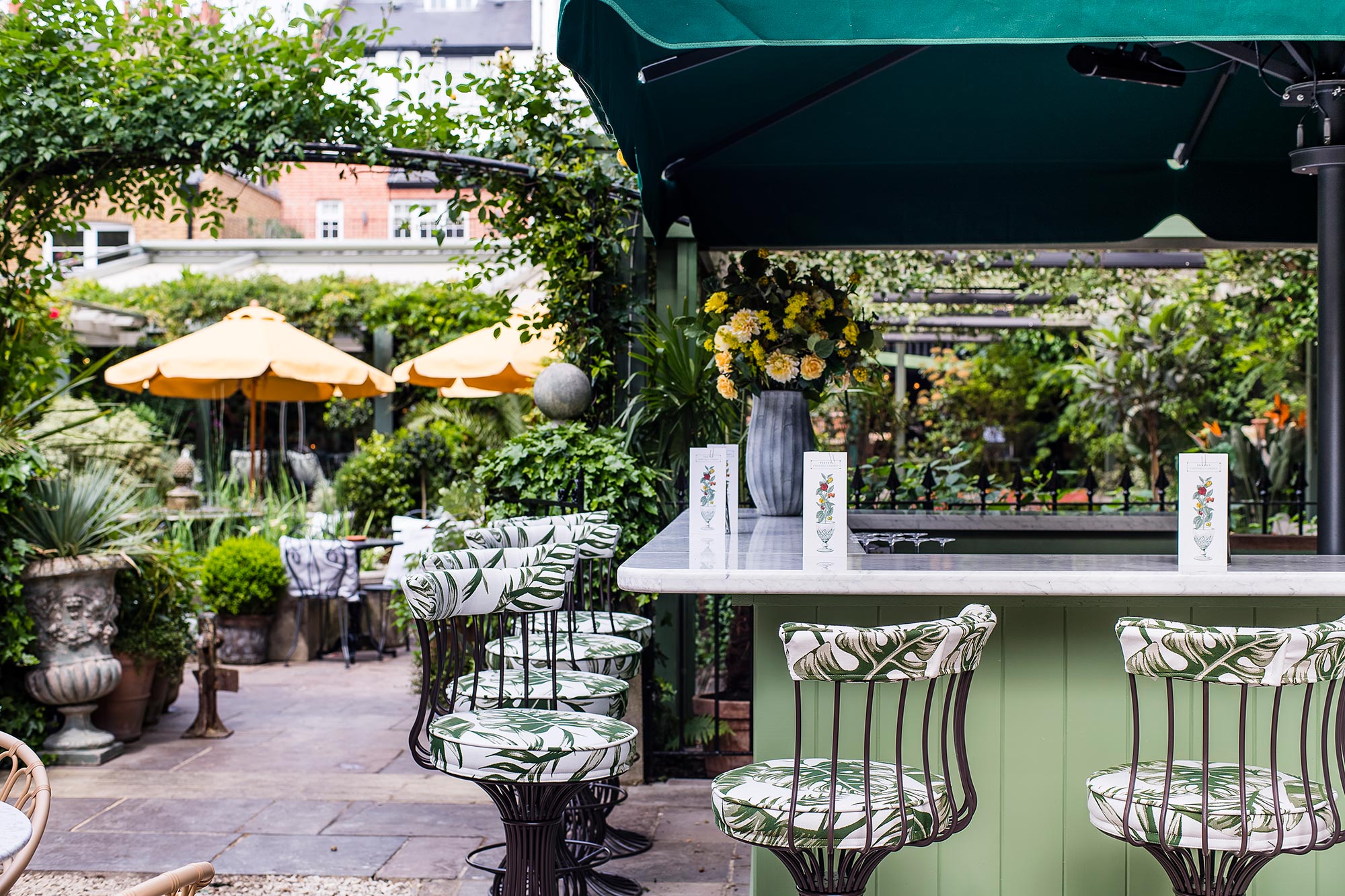 The Ivy in Chelsea is an exceptional place to dine alfresco this summer. Make the most of The Ivy's illustrious outdoor dining area, smothered in botanical beauty and adorned with stylish decor. Relish some classic British cuisine with breakfast, lunch, brunch and dinner menus and a fantastic selection of drinks and cocktails.
---
ROSEWOOD, HOLBORN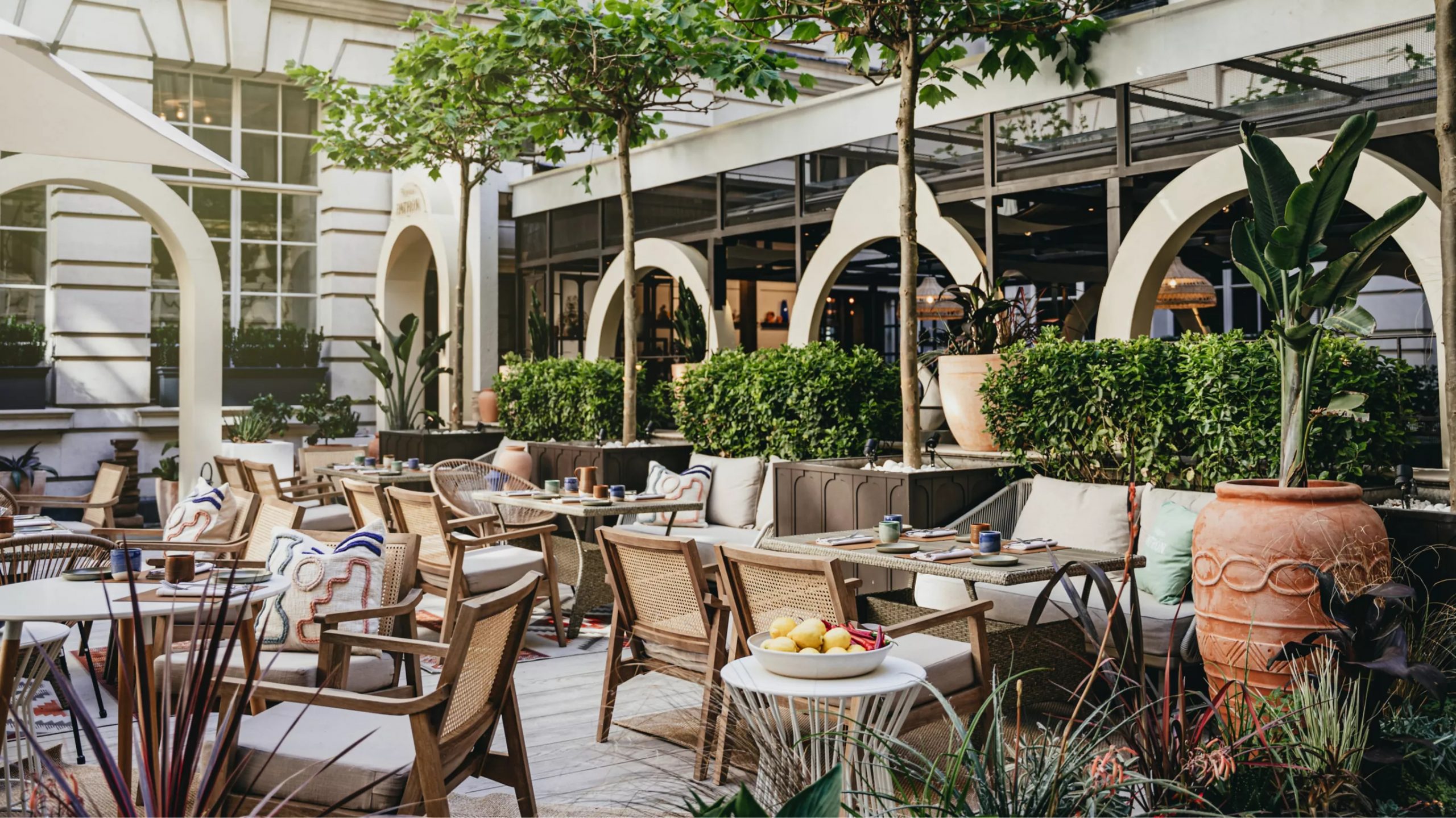 Looking for an exquisite taste of Mexico this season? Try out La Veranda at the Rosewood! In collaboration with Patrón tequila, La Veranda offers a flavoursome selection of guacamole, delectable quesadillas and scrumptious tacos as well as tequila-inspired cocktails. This delightful courtyard is dressed in rich colours and textures, offering a mellow atmosphere that is perfect for long sunny evenings with friends and loved ones.
---
THE FORDWICH ARMS, KENT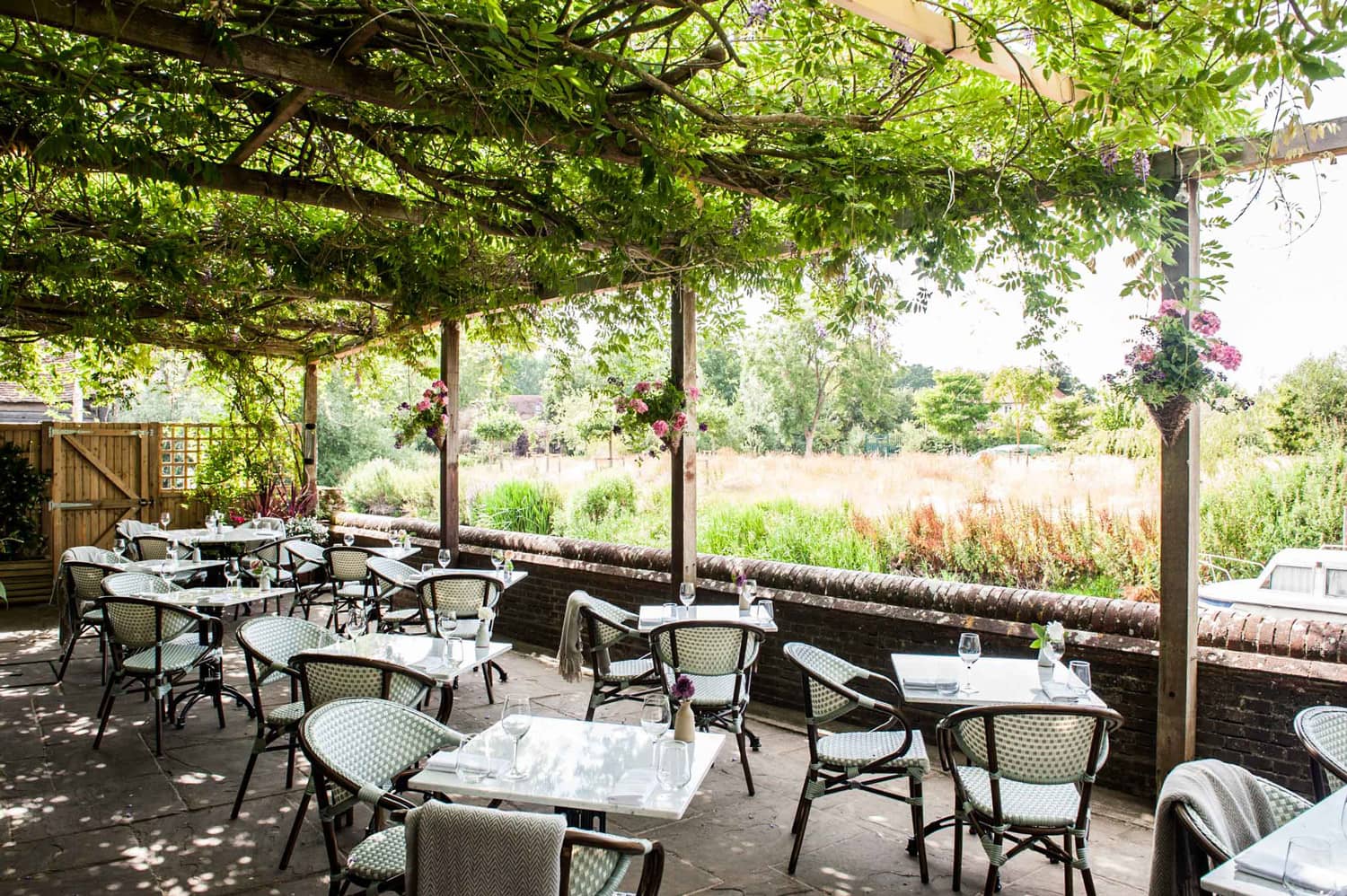 Located in the stunning county of Kent, the recently refurbished Fordwich Arms offers a magnificent new riverside terrace, that is perfect for luxury outdoor dining. This inviting and relaxed pub/restaurant focuses on using local produce to craft a sublime seasonal menu that can be indulged in while you overlook the tranquil Stour river.
---
DAKOTA HOTEL TERRACE, MANCHESTER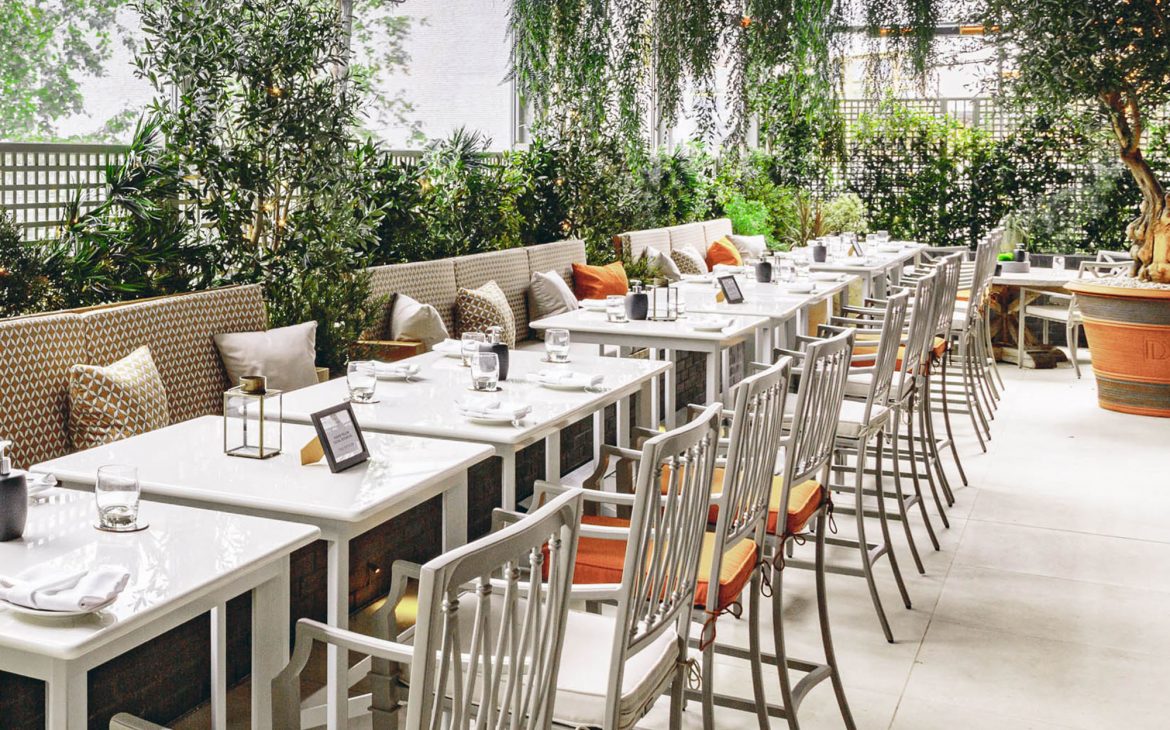 The Dakota Hotel Terrace is the perfect summer sanctuary to relax away from the hustle and bustle of Machester city centre. This sophisticated rooftop restaurant serves a diverse array of small plates and light bites while also offering a dedicated brunch menu and an exclusively curated wine list. The social atmosphere at The Dakota Terrace makes it a great place to wine and dine with friends.
---
ROCKWATER BAR AND RESTAURANT, BRIGHTON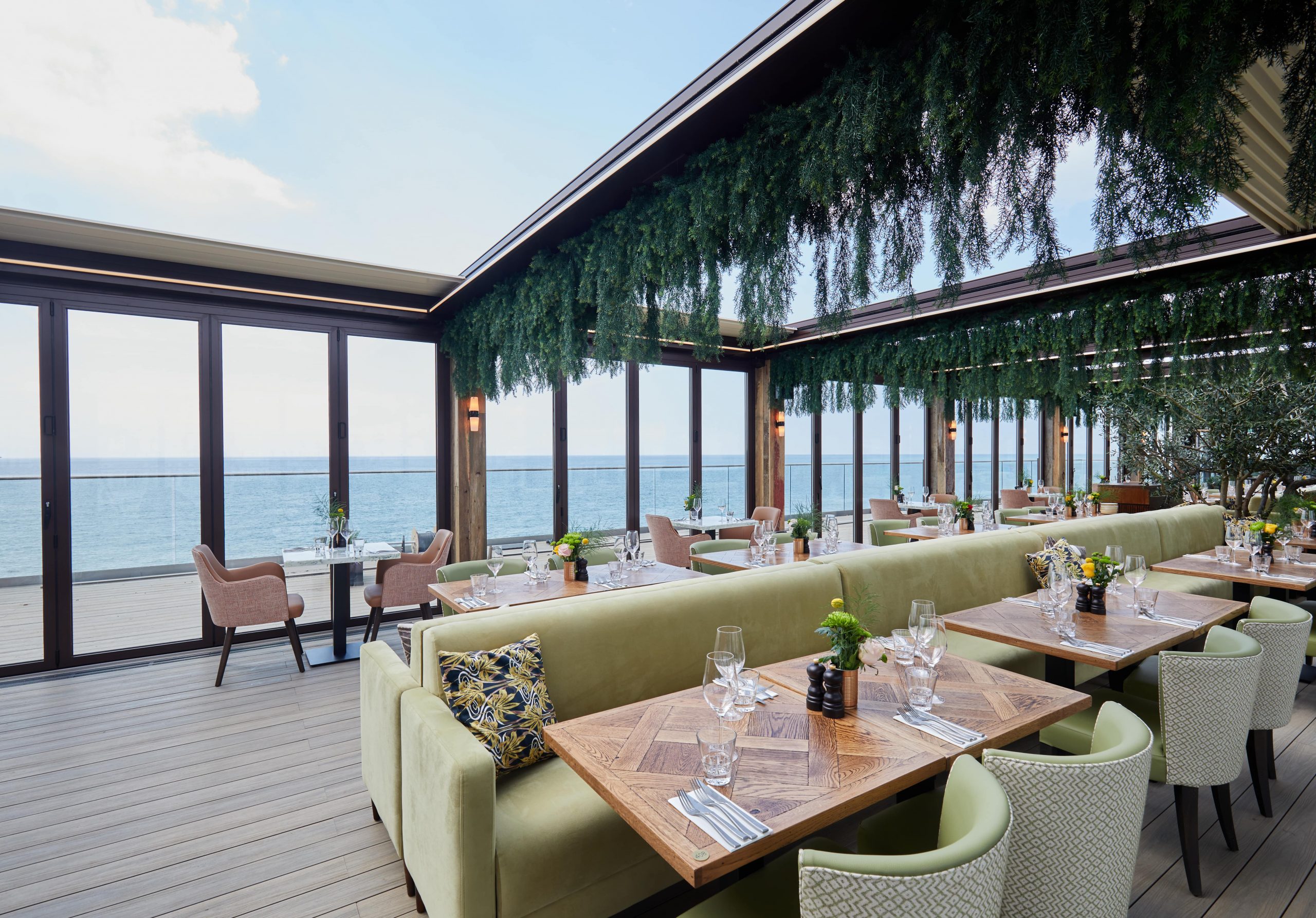 This seafront sanctuary is an enchanting spot to dine as the summer sun sets on the horizon. With a rooftop terrace and expansive ocean views, this restaurant was made for making the most of lazy summer afternoons. The Rockwater Terrace menu boasts seafood-inspired snacks and sharer plates, as well as an invigorating selection of cocktails, making it a great place to mingle with friends, family or colleagues.
---
We hope that this list has rumbled your appetite and inspired you to try these fabulous alfresco locations. If you have tried any of these sensational restaurants, let us know your thoughts in the comments below, and enjoy the rest of the summer!
Image sources: The images featured in this blog post belong to the respective restaurants.