Our third, annual Home Influencer Awards has ended and this week we have put our wonderful winning social influencer in the hot seat! Olive Haller is the inspirational talent behind the interiors account @thisnorthcotehome, which documents the renovation journey of her ex-council house. The public and the judges adore following every step of its stunning transformation, and couldn't get enough of her luxe and natural decor style.
---
MEET OLIVE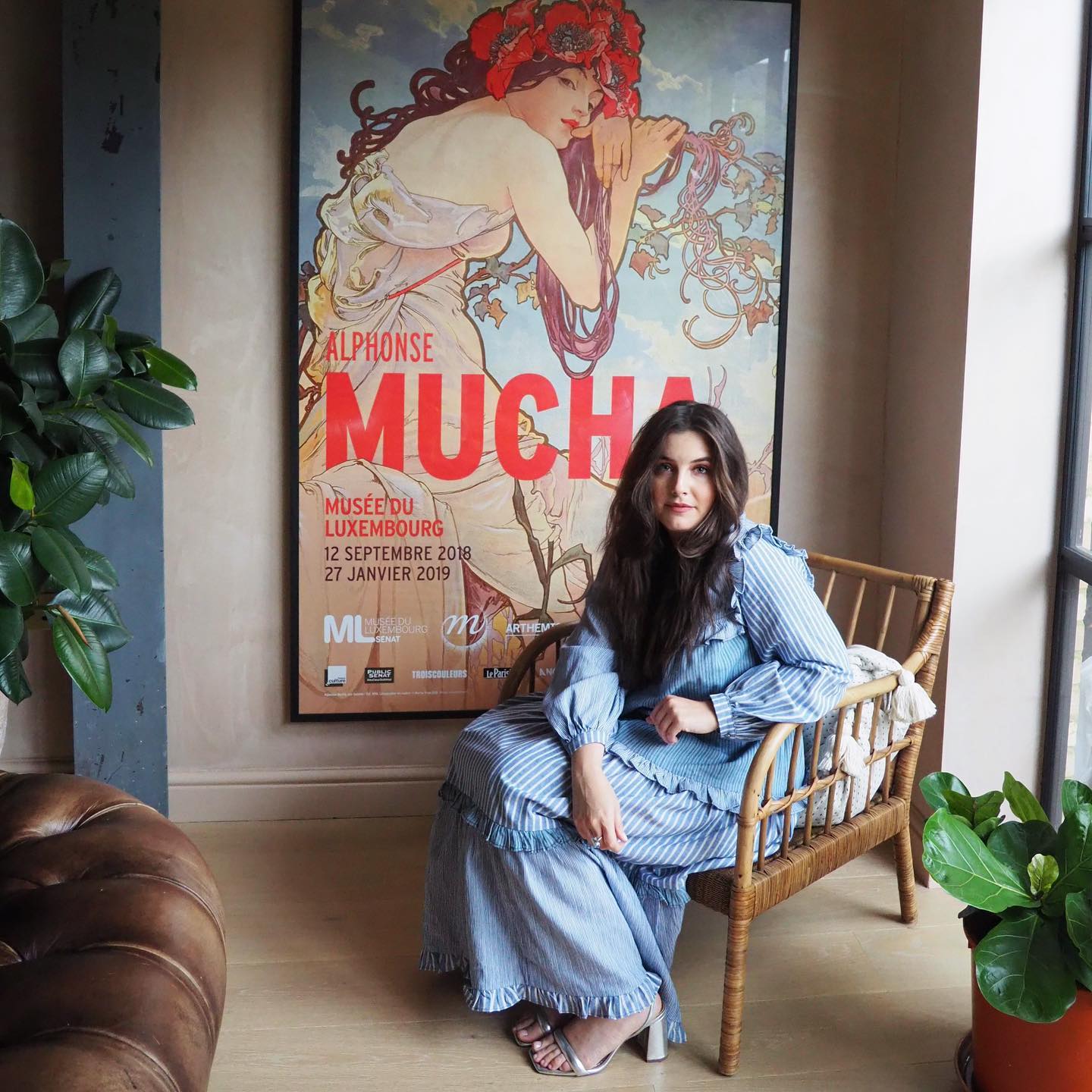 How does it feel to win the Sweetpea & Willow Home Influencer Awards?
Absolutely amazing! I still cannot believe it…
It was already such a surprise to get nominated, I honestly thought I wouldn't have much chance of seeing all the amazing talents I was up against. I am so grateful to everyone who voted and also to the judges who must have fallen in love with our little council house. It's an amazing feeling and such a confidence booster. We have worked so hard for this home and have put so much passion and love in it, so amazing to see it hasn't gone unnoticed. THANK YOU!
When designing interiors, I'm most inspired by…
I'm sure in some way my French background has definitely influenced my design choices. Starting with my parents being very home-proud, decorating the house has always been a real joy for my mother.
I was born in Paris and adore the Haussmannian classic aesthetics you can find in many interiors there. That eclectic decor has definitely inspired me – I never shy away from mixing styles, I always think that if you love it enough you'll make it work. Starting with a neutral base (walls, floors, ceilings) and adding texture and colours in the styling.
Our Chesterfield sofa was my parents' old sofa and I think it has its place here and blends in fabulously with the textured walls and yet, we're definitely not in a gentlemen's club…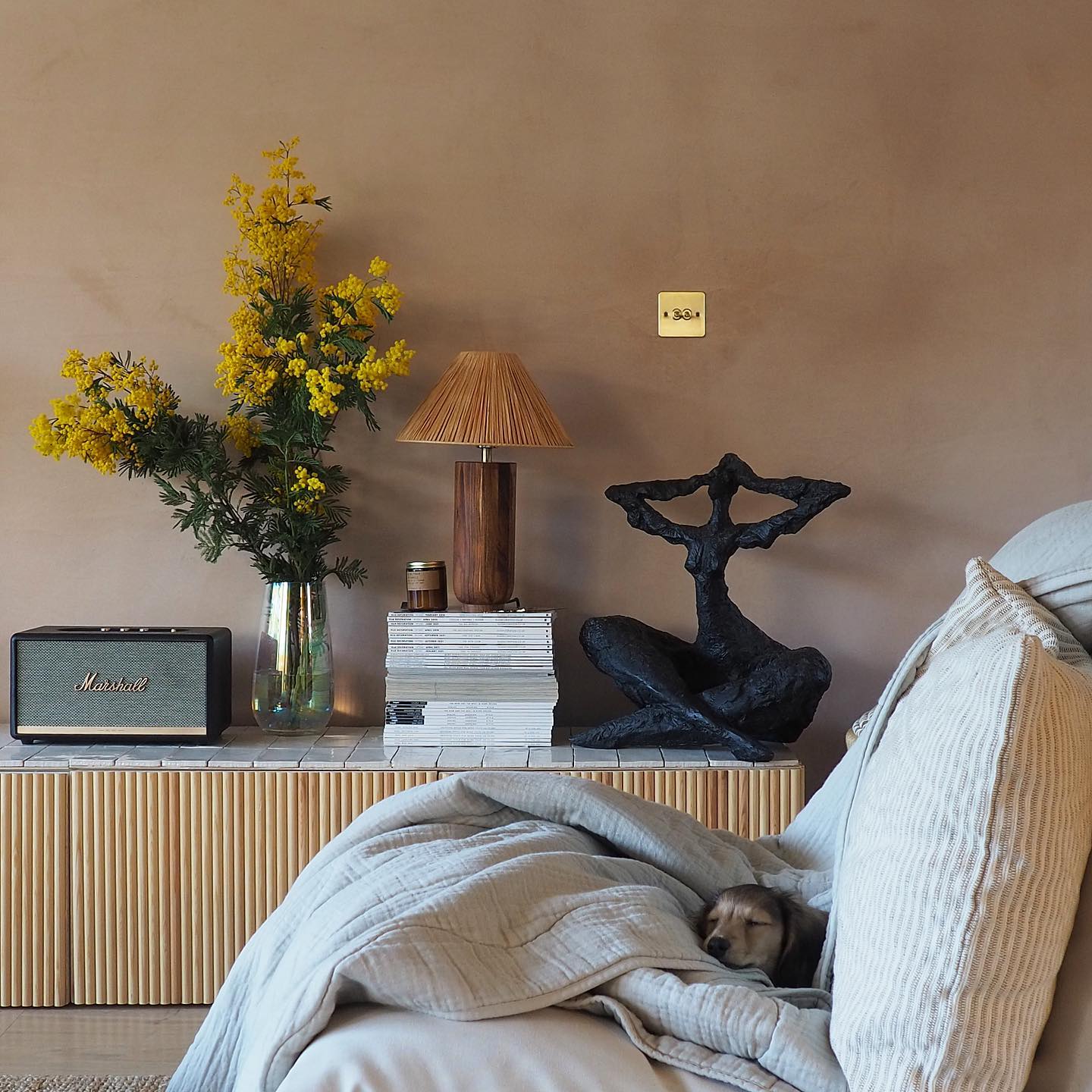 An invaluable piece of advice I have received is…
1 – Don't rush, let yourself experience the space and how you live in it. Only then will you make the best decisions and avoid being rushed and experiencing decision fatigue. These mistakes might be expensive to correct down the line.
2 – Don't follow trends, it's a fast-moving environment and people tend to get bored very quickly and move on. Follow your initial gut instinct, it's usually a good one.
My favourite room in my house is…
Hard question, but I would probably say the kitchen. We both love cooking and cooking in a space that was designed by us to serve us best feels like a real luxury. I also have a massive soft spot for my Zellige tiles that came straight from Morocco and that we used as our backsplash. it's probably the first order we made when renovating, Safe to say it could have waited a few more months.
My favourite piece from Sweetpea & Willow is…
Ouch another difficult question, you have such a brilliant range of pieces. I must say that I developed a slight obsession with the "Bella Chandelier". Such a show-stopper of a piece. It would elevate any room it's installed in, a kitchen, a bedroom or even a bathroom. It's a gorgeous piece and definitely on my wish list.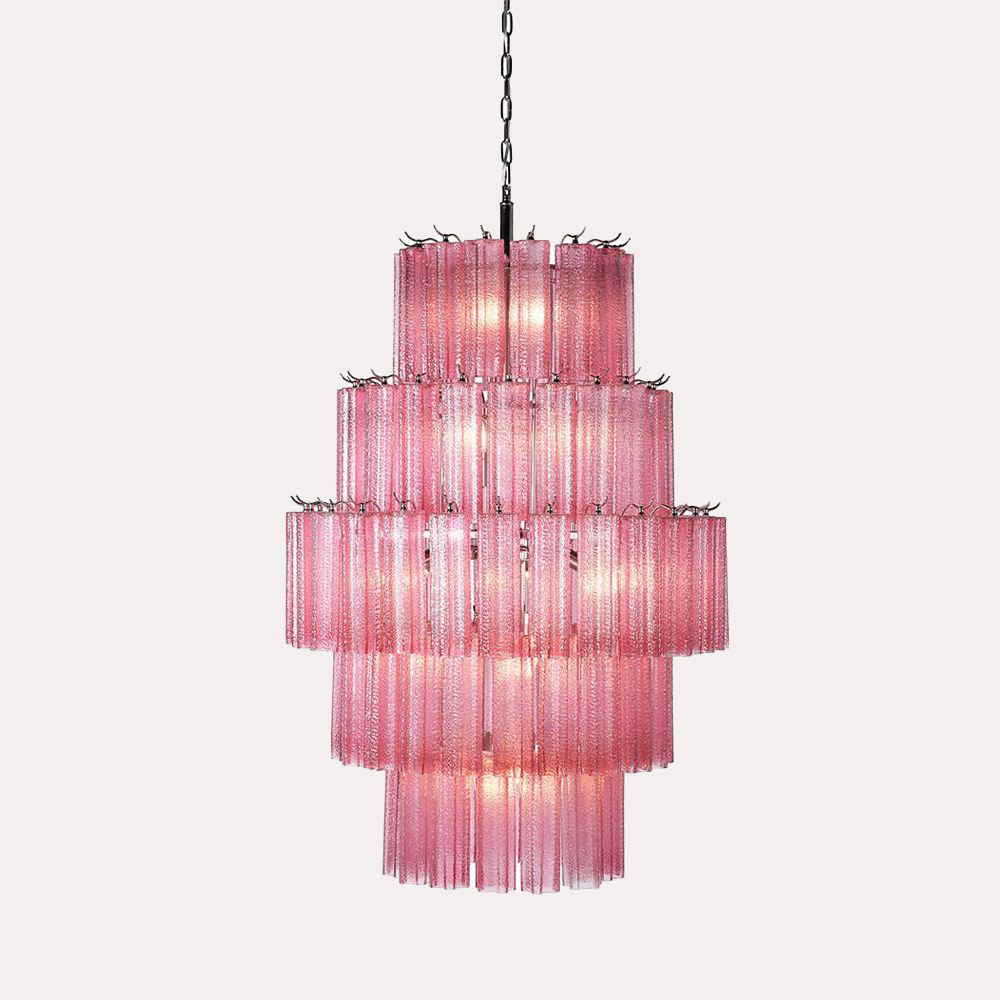 ---
We adored learning more about Olive and loved hearing her fantastic answers. If you would like to keep up with Olive, you can head over to her Instagram @thisnorthcotehome. If you enjoyed this Q&A as much as we did, let us know by leaving a comment and clicking the ♡ below.