Ever dreamt of watching the Northern Lights from a Glass Igloo in the middle of the Nordic woods? Or wished you could stay in a luxurious, two-floored residence with an underwater master bedroom? You may not have even dreamt of such places, but they actually exist!
At Sweetpea & Willow, we have been searching for some of the most unbelievably unique places to stay and we've picked some of our favourites. Whether you're planning a romantic getaway or a relaxing break, here are the places you should be booking.
---
PORT LYMPNE HOTEL & RESERVE, ENGLAND
Travel to Africa, Asia and South America without leaving the UK at the incredible Port Lympne Hotel & Reserve. Choose to sleep inches away from Lions, Tigers, Wolves, Rhinos or Giraffes, and take part in a number of daytime activities and experiences, including ranger tours and photography courses at this unique safari park. The cosy lodgings are furnished with an eclectic assortment of natural materials, luxurious accents and intercontinental features.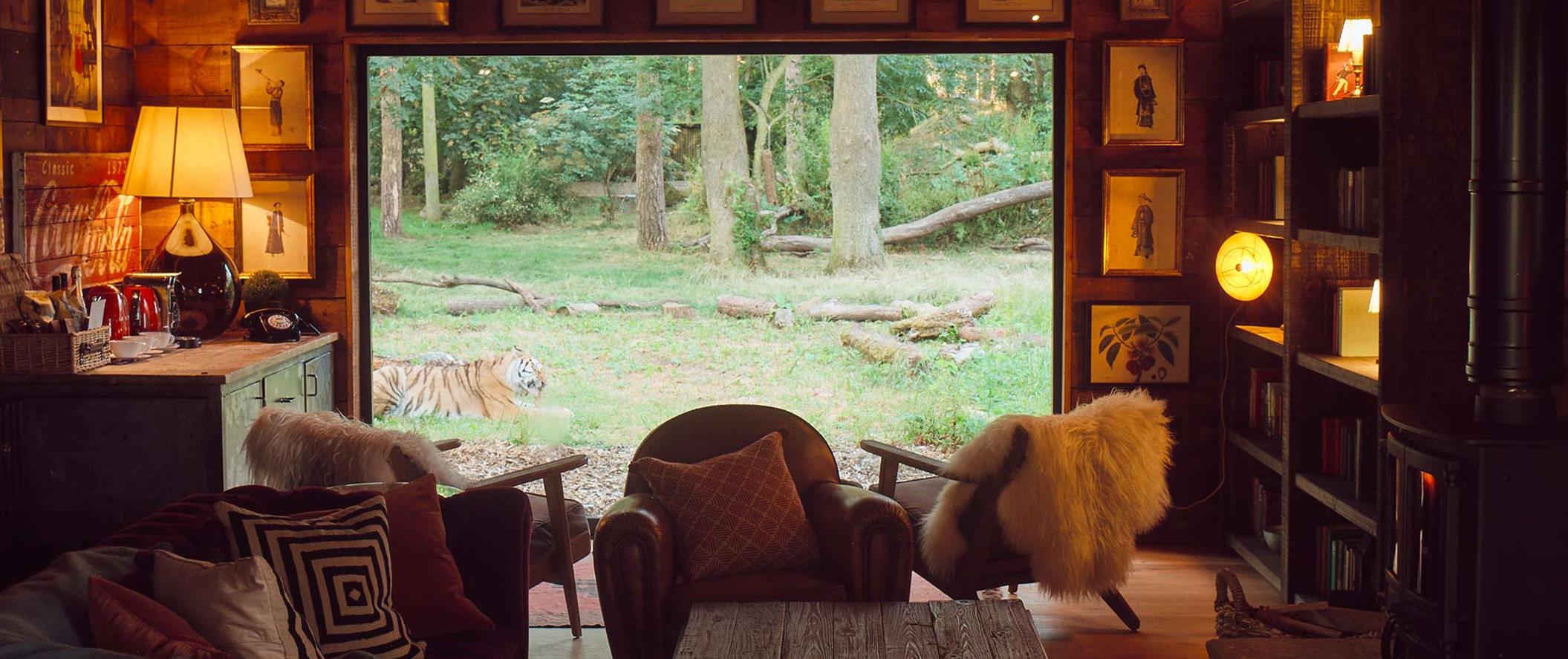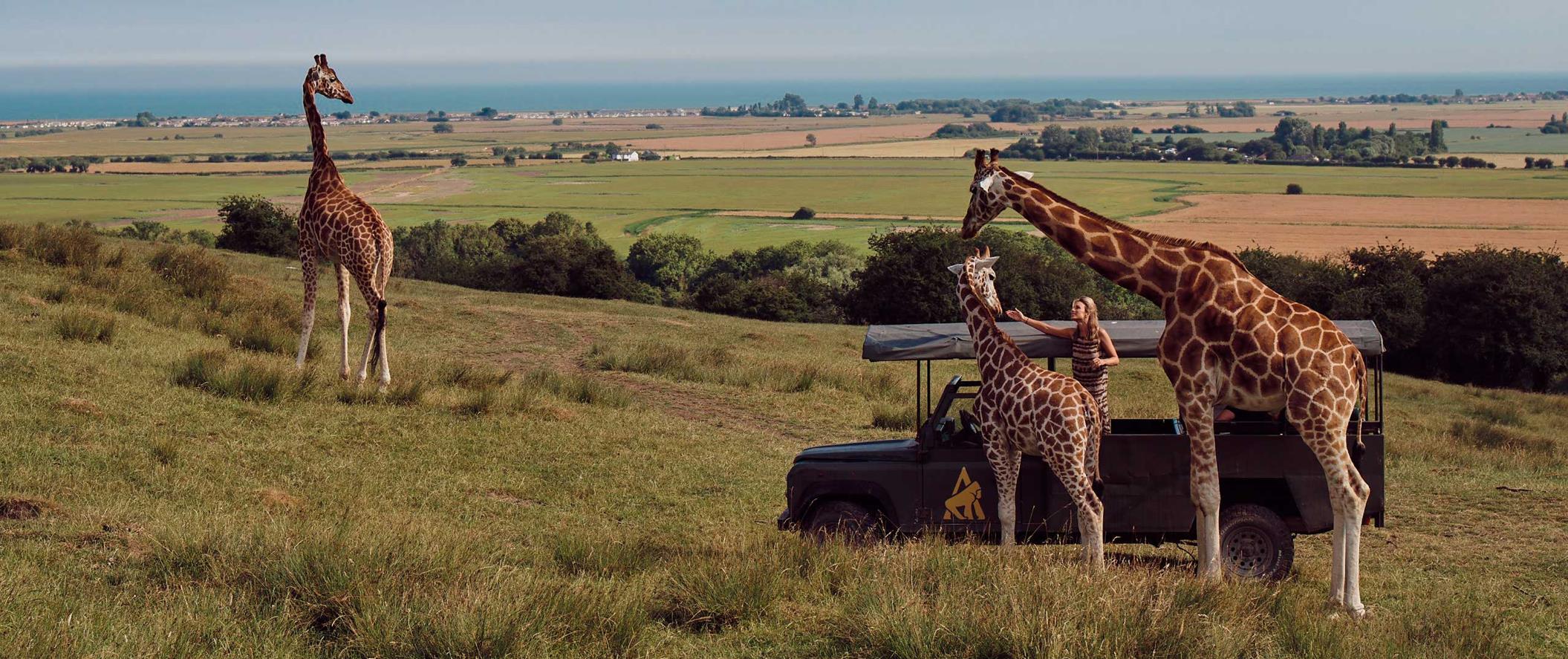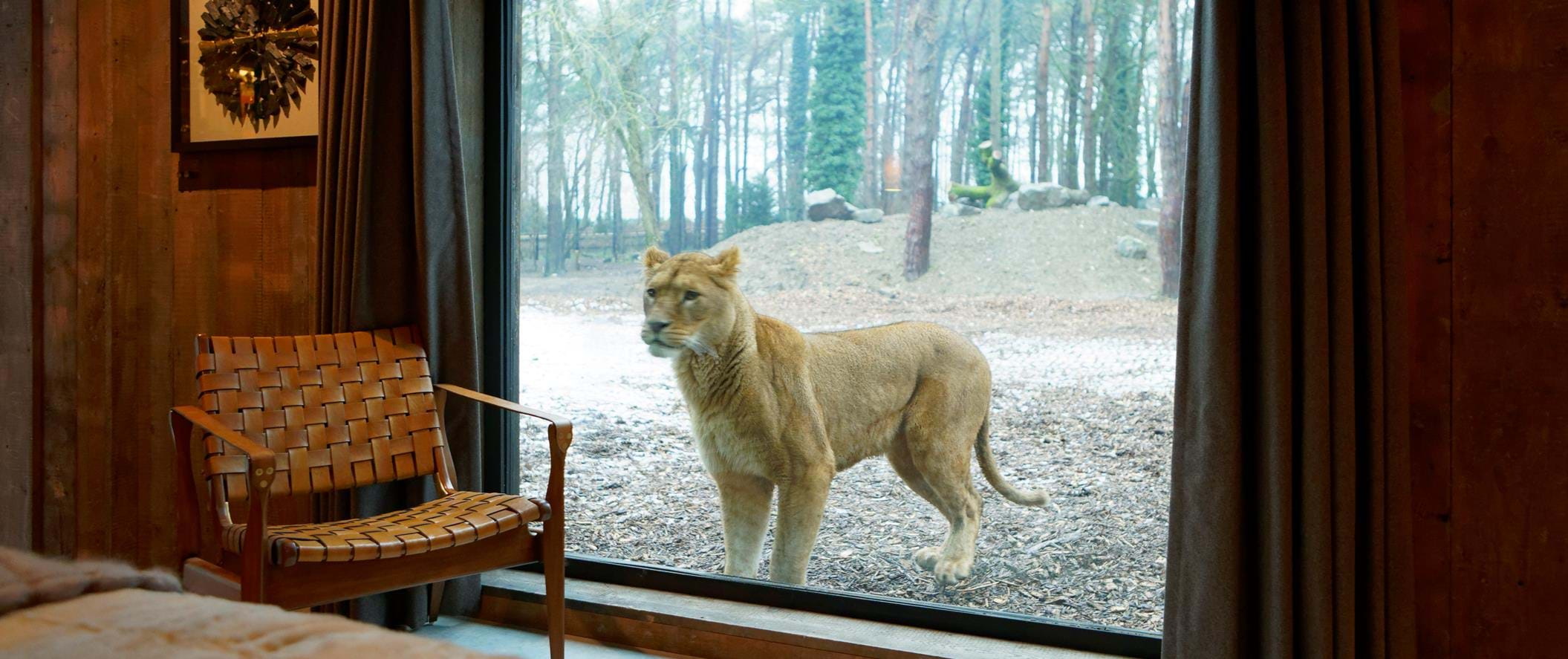 CLICK HERE TO FIND OUT MORE ABOUT PORT LYMPNE HOTEL AND RESERVE
THE CAVES, JAMAICA
This stunning Caribbean hotel is the ultimate, relaxing experience with the choice of adventure if you're up for it! This all-inclusive, adult-only resort has breath-taking surroundings and a spectacular ocean view. The remote location offers privacy without sacrificing modern luxuries such as a spa, a Jacuzzi and endless fine dining. The exotic hideaway has colourful, traditional interiors which add to the casual and relaxing atmosphere.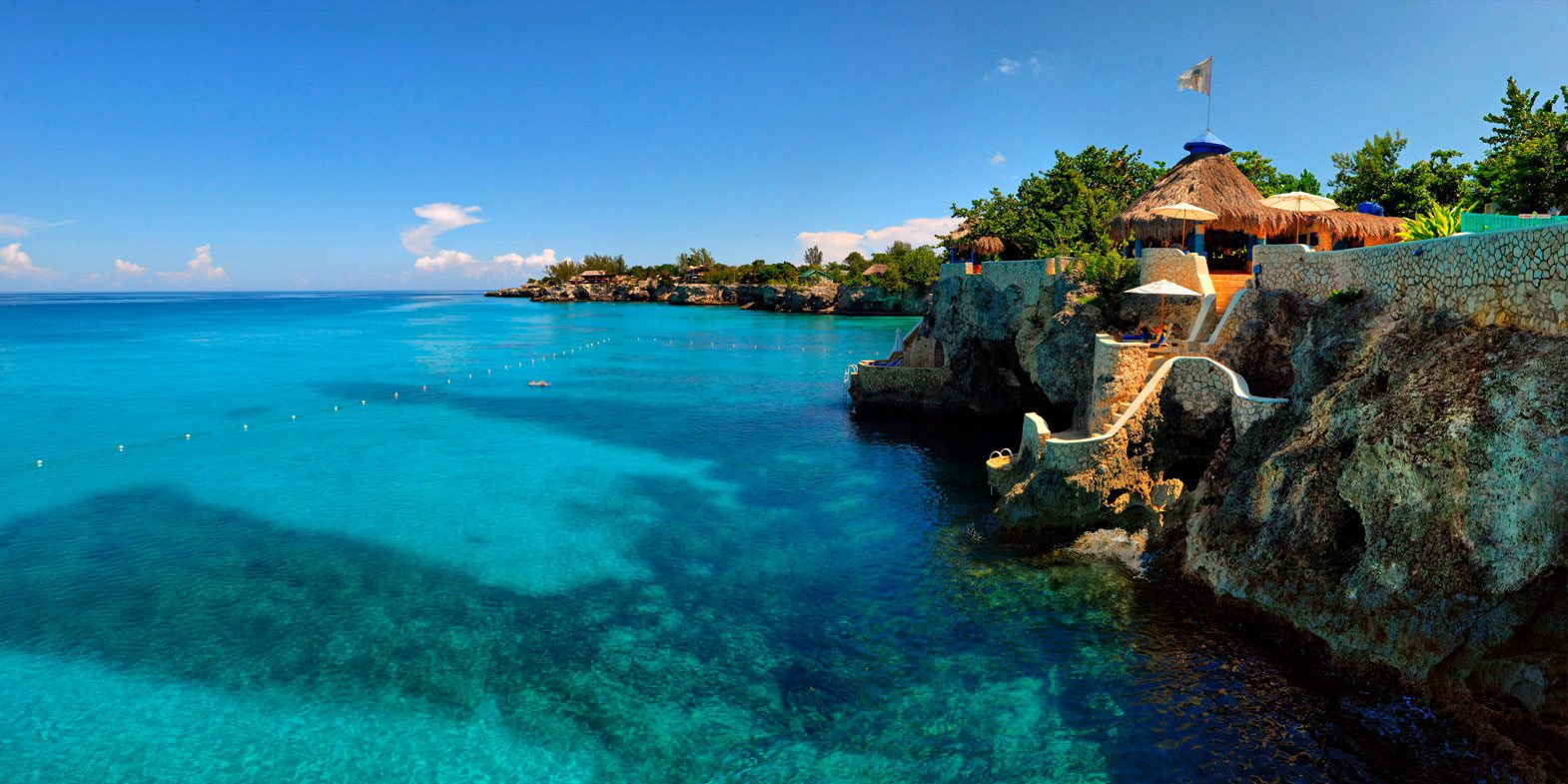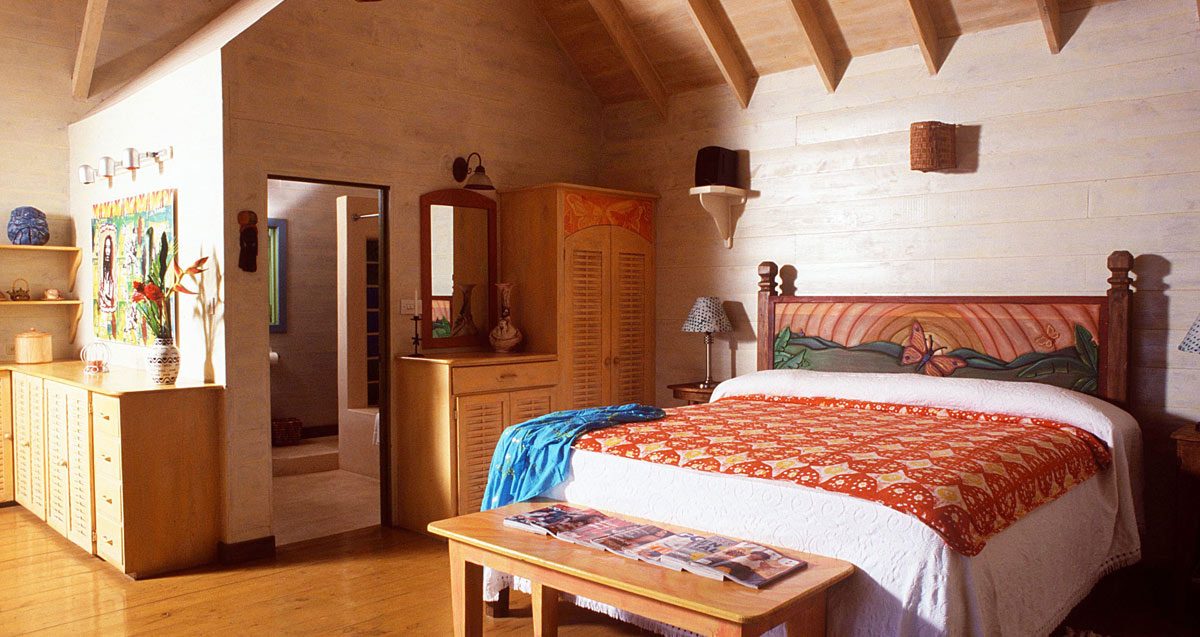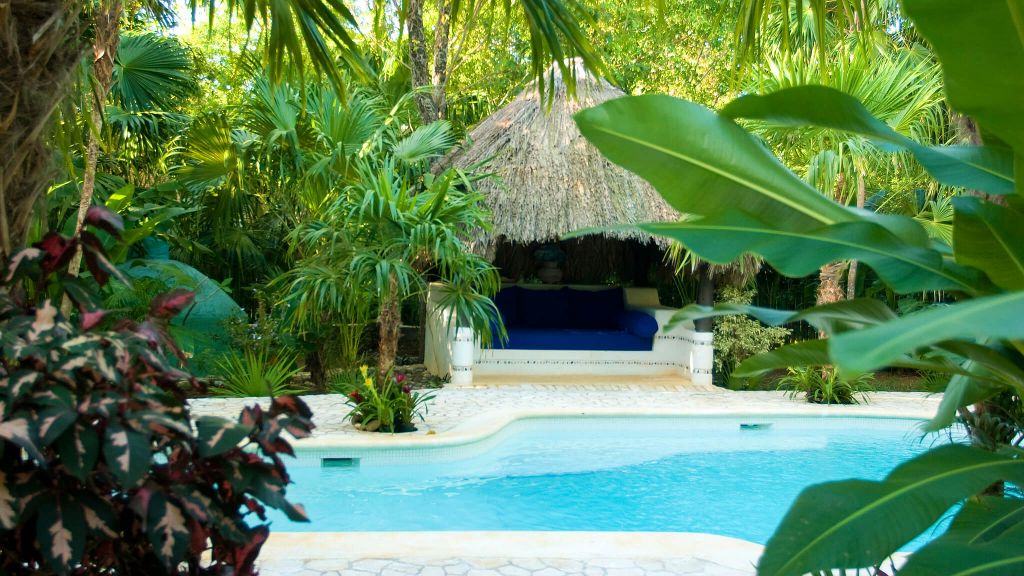 CLICK HERE TO FIND OUT MORE ABOUT THE CAVES
SIR ADAM, THE NETHERLANDS
Branded as 'a mecca for music and culture lovers', the Sir Adam hotel offers unparalleled views and an alternative city experience. Situated in the heart of Amsterdam's creative district, the luxurious 70s themed rooms have elements of industrial style and Scandinavian undertones complete with curated artwork and custom decor. Ring out tunes on your personal turntable and selection of vinyls, or strum away at the acoustic guitar that comes with your stay.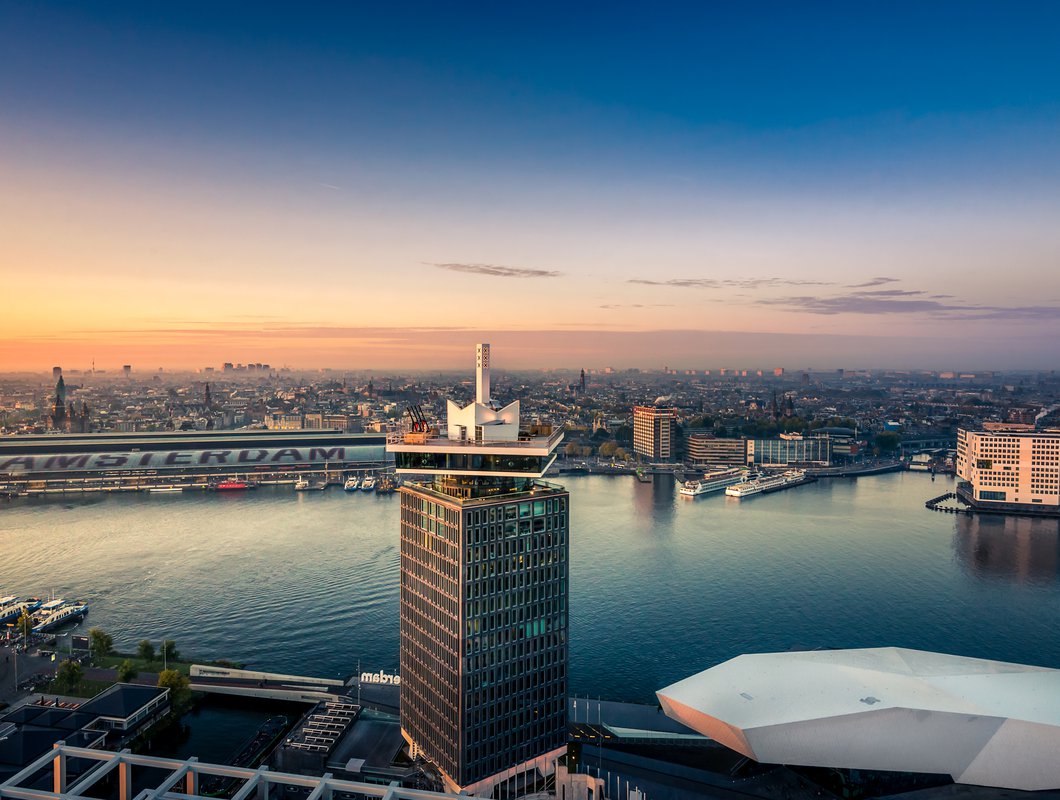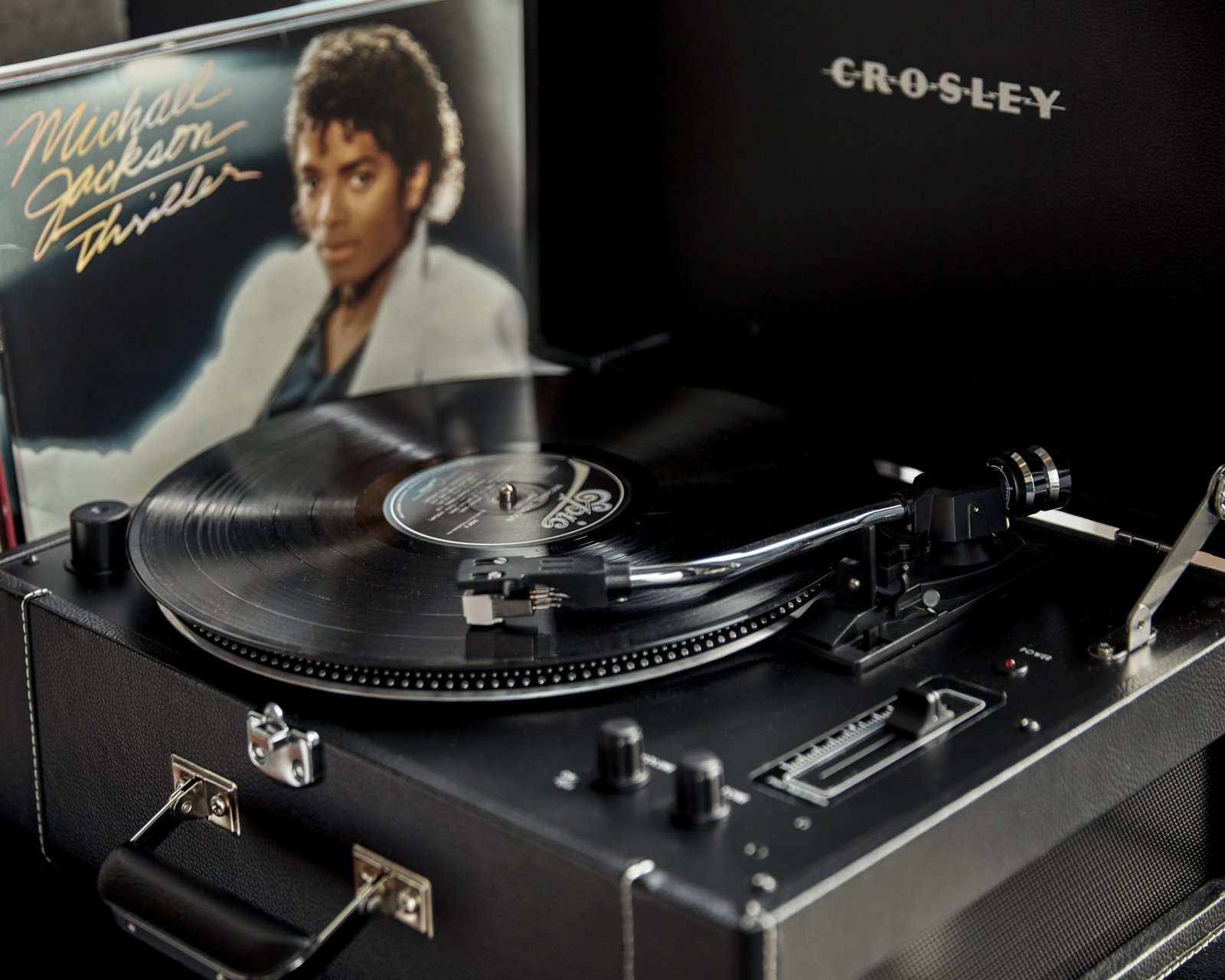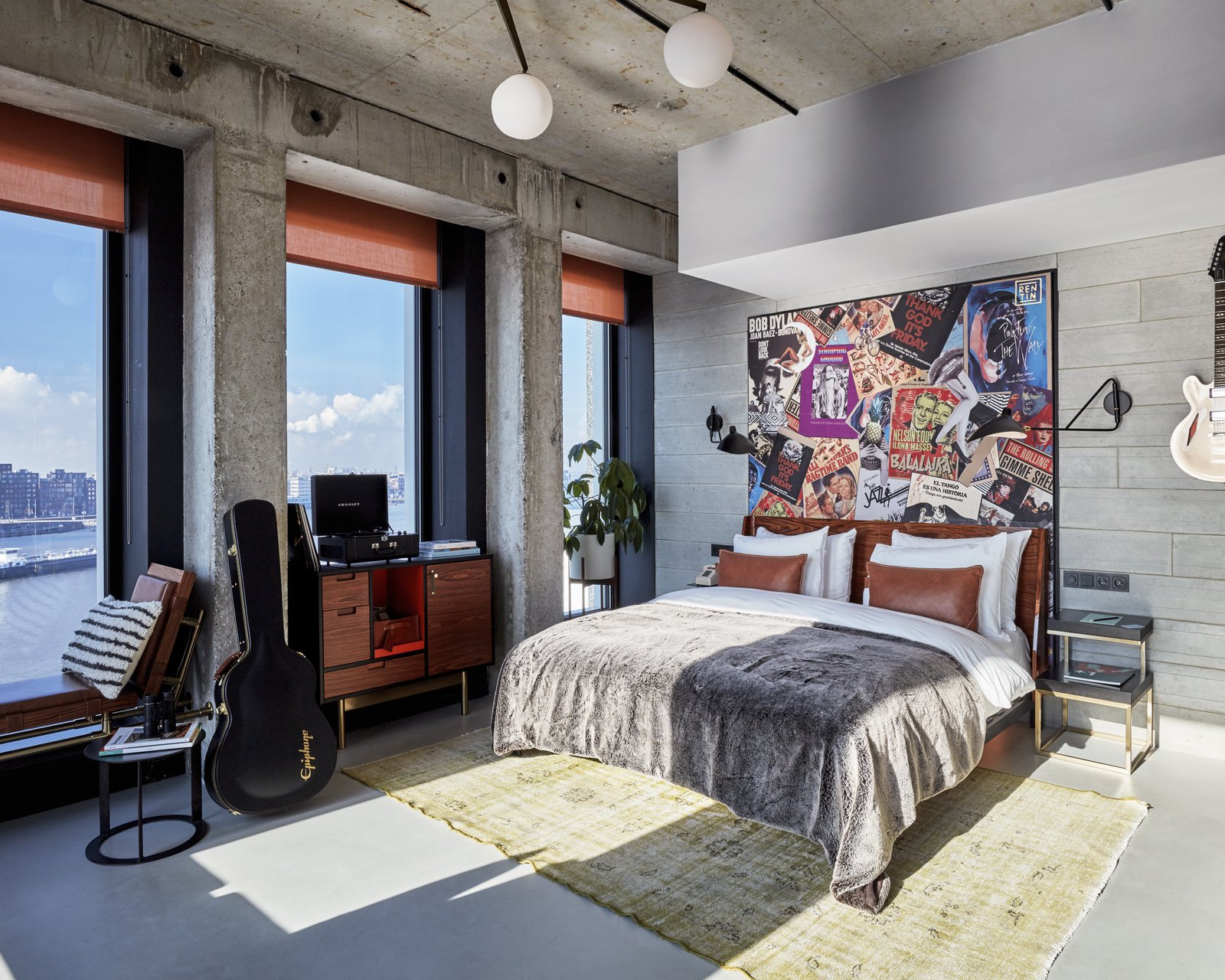 CLICK HERE TO FIND OUT MORE ABOUT SIR ADAM
TREEHOTEL, SWEDEN
Relive your childhood in the ultimate treehouse of treehouses. The Treehotel in North Sweden has seven incredibly designed suspended lodgings; Mirrorcube, Bird's Nest, The Cabin, 7th room, The Ufo, Dragonfly and The Blue cone. This extraordinary experience offers you a chance to see the awe-inspiring Northern lights, and exciting activities for each season, including ice fishing, hiking, moose safaris and yoga on ice.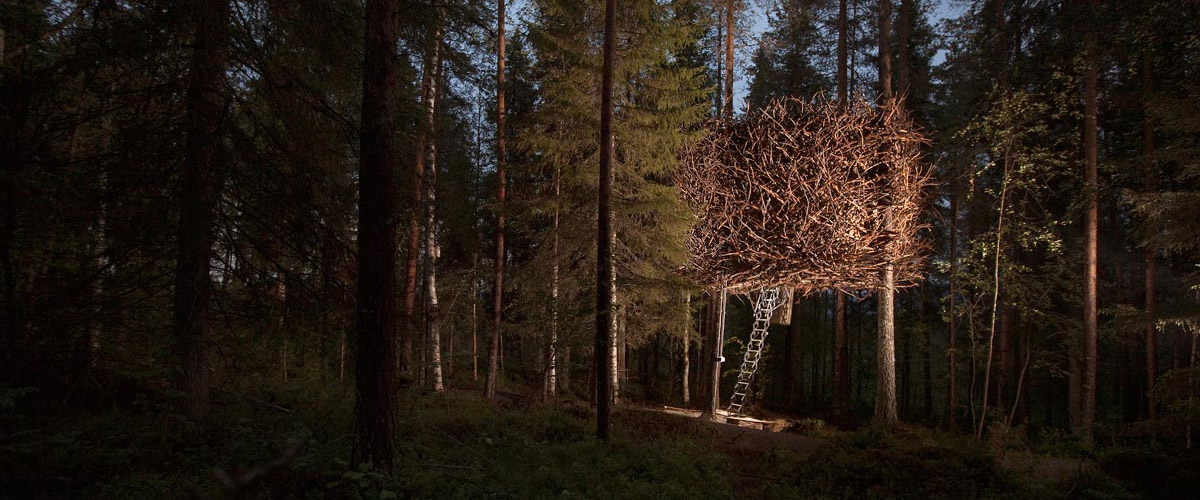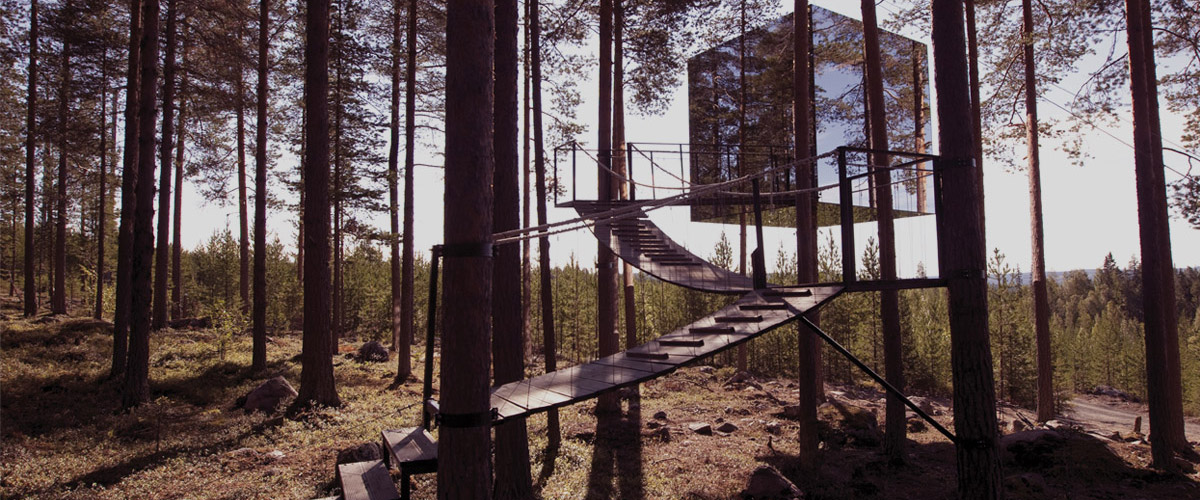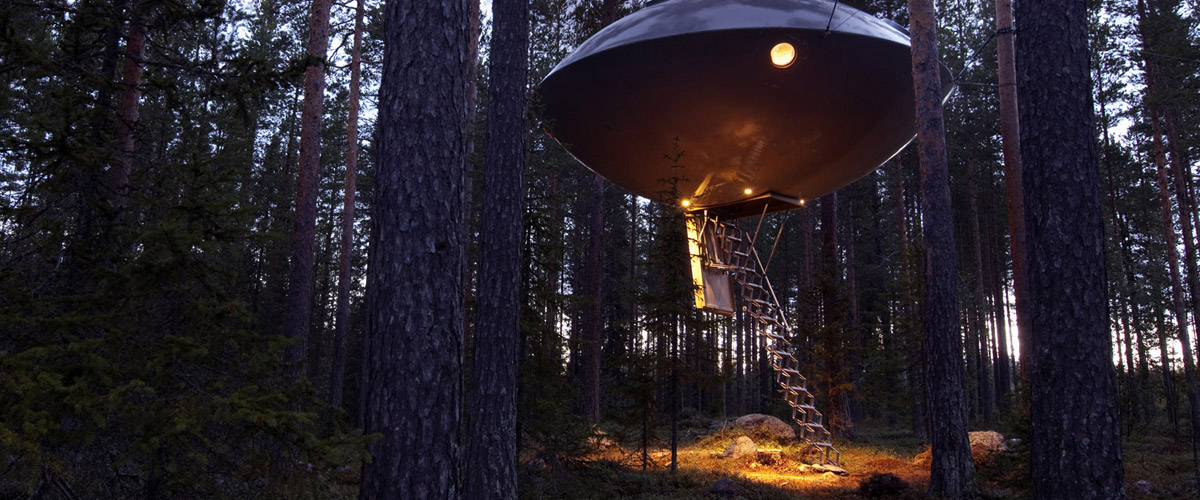 CLICK HERE TO FIND OUT MORE ABOUT THE TREEHOTEL
THE MURAKA, MALDIVES
Part of the Conrad Maldives Rangali Island Resort, The Muraka is a luxurious two-floored residence with an astounding underwater master bedroom. Create your dream holiday with a wide selection of itinerary choices down to how you'd like to travel to the resort – by private speedboat or seaplane. Indulge yourself with on-call fitness trainers & spa treatments, a private 24-hour butler & a chef, and an infinity pool. This stunning, South Asian paradise also has an enviable interior complete with modern luxe furnishings.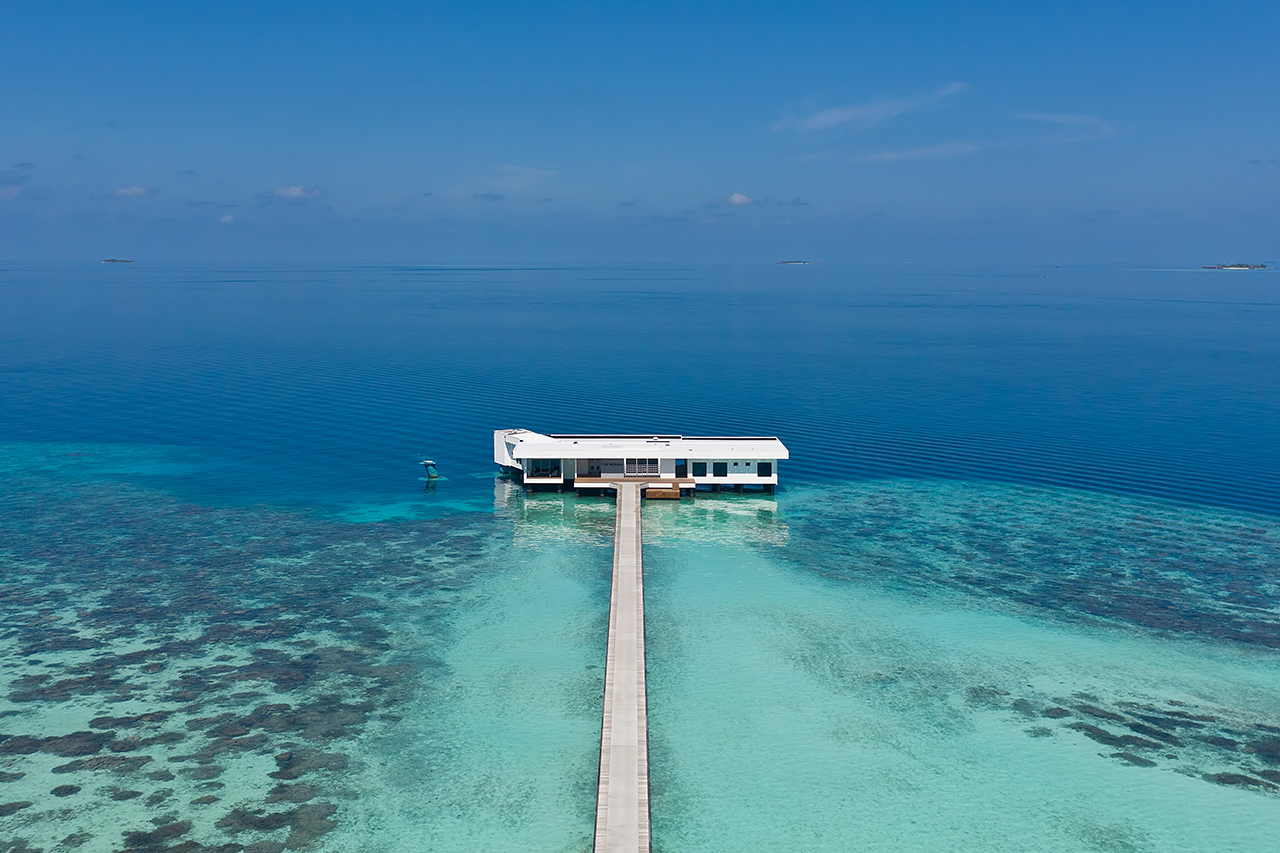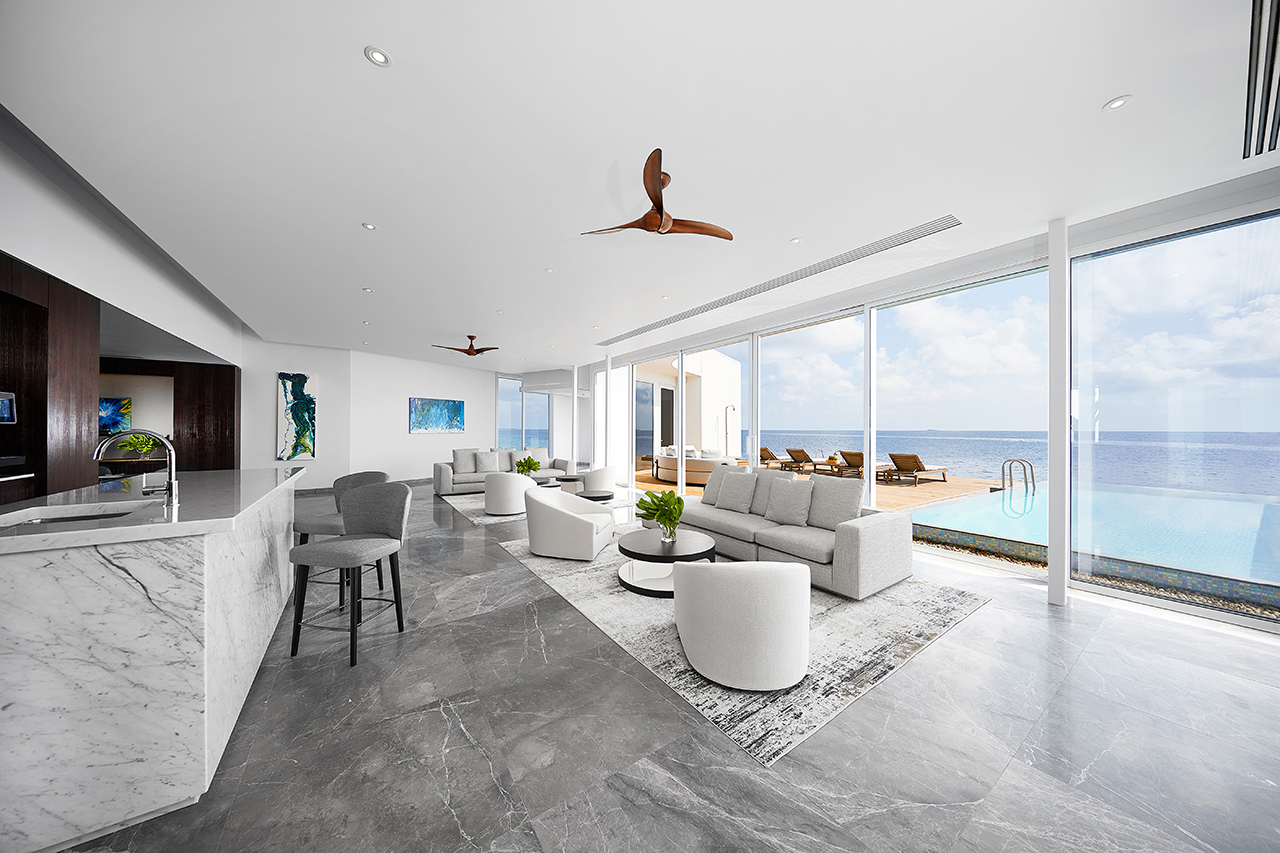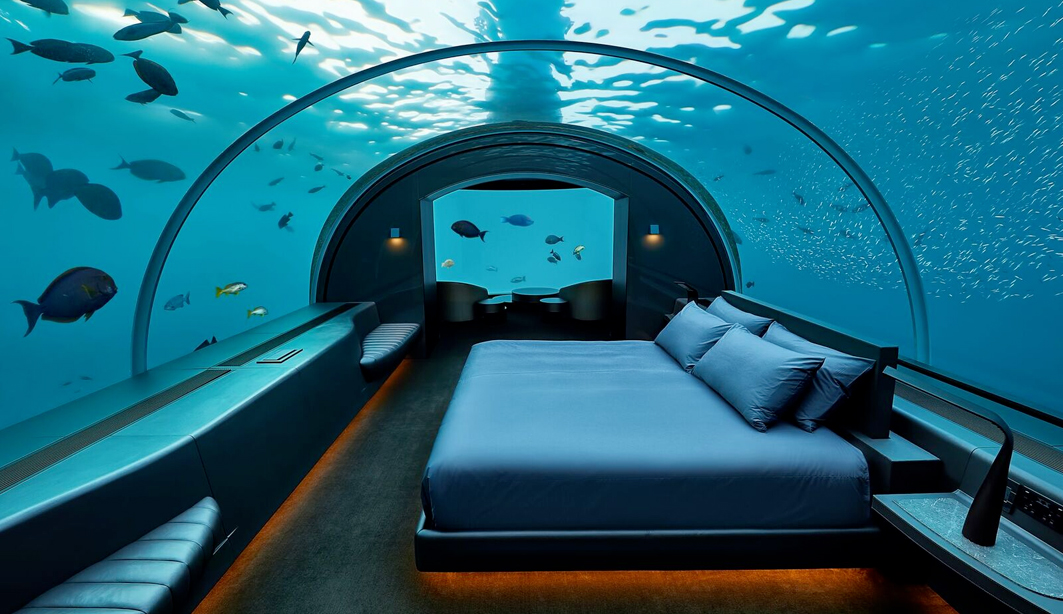 CLICK HERE TO FIND OUT MORE ABOUT THE MURAKA
KAKSLAUTTANEN, FINLAND
The Kakslauttanen Arctic Resort is located in the wilderness of Finnish Lapland. Be spoilt for choice with a number of accommodation options, including a traditional house, a Snow Igloo or a Log Cabin. The Glass Igloos provide guests with matchless and undisrupted views of the spectacular Northern Lights through a thermal glass structure that helps keep the cold out. The cosy lodgings are complete with lovely Nordic-themed interiors, evocative of warmth and comfort, to make you feel right at home.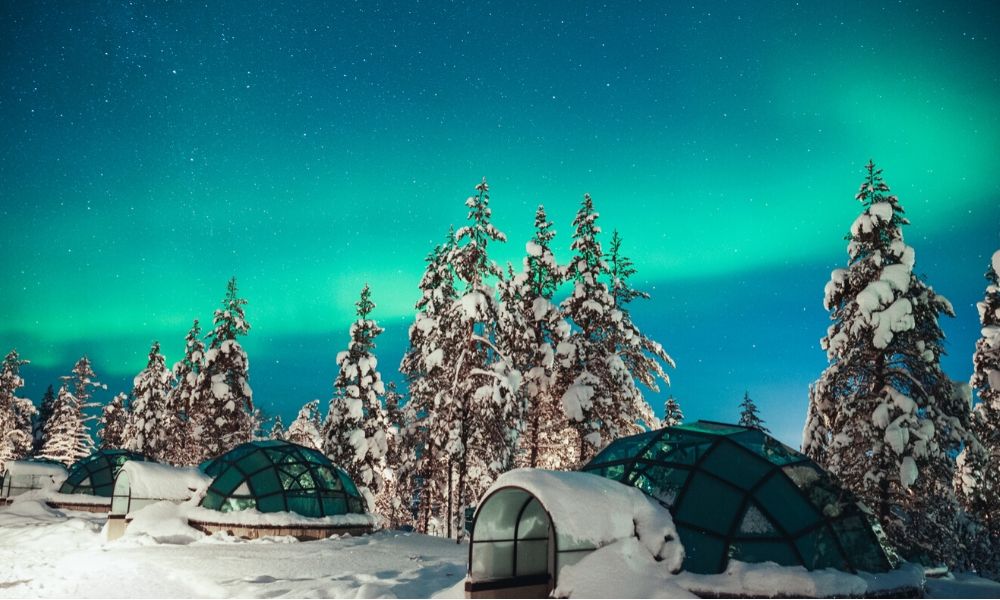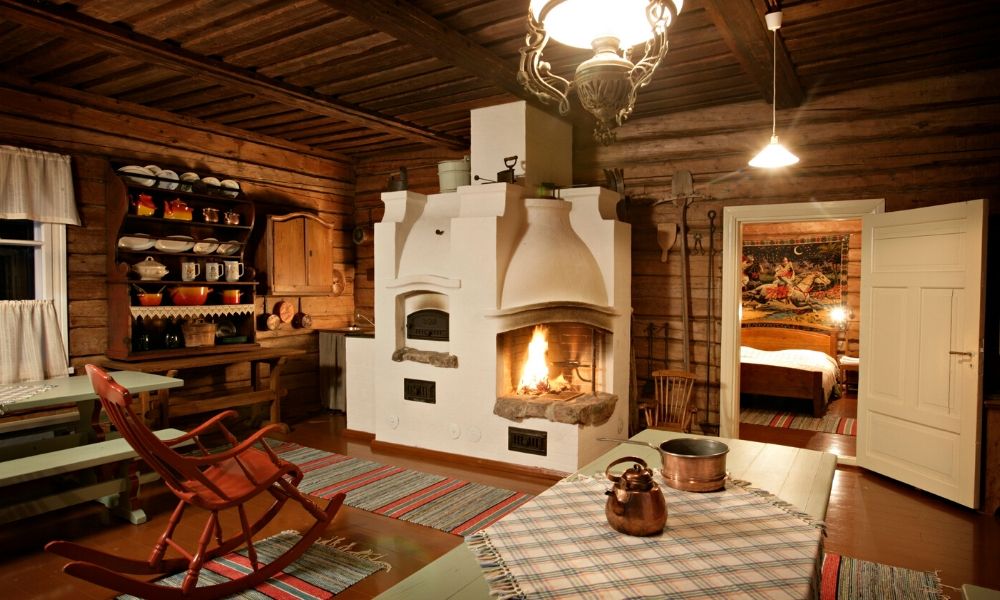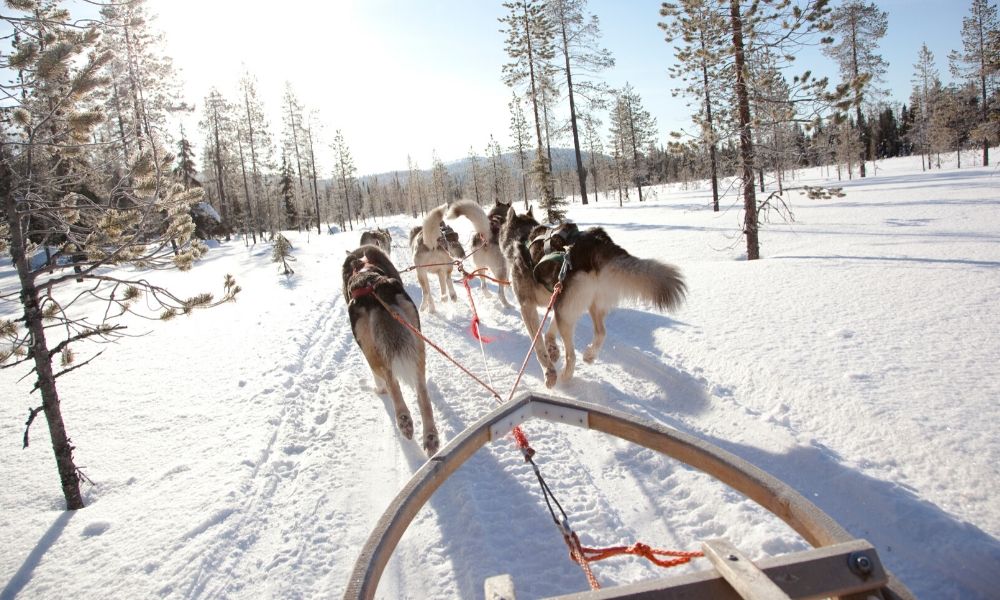 ---
IMAGE SOURCES
HEADER: (C) KAKSLAUTTANEN ARCTIC RESORT, LAPLAND, FINLAND
PORT LYMPNE: HTTPS://WWW.ASPINALLFOUNDATION.ORG/PORT-LYMPNE/
THE CAVES: HTTPS://WWW.THECAVESHOTEL.COM/
SIR ADAM: HTTPS://WWW.SIRHOTELS.COM/EN/ADAM/
THE TREE HOTEL: HTTPS://WWW.TREEHOTEL.SE/EN/
THE MURAKA: HTTPS://WWW.CONRADMALDIVES.COM/STAY/THE-MURAKA/
KAKLAUTTANEN: SEE IMAGES FOR CREDIT