Every now and then, we at Sweetpea & Willow, like to introduce you to the people in our industry who we absolutely adore. These are the interior design bloggers, designers, and generally like-minded individuals who influence the world of design by consistently posting beautiful imagery and useful tips.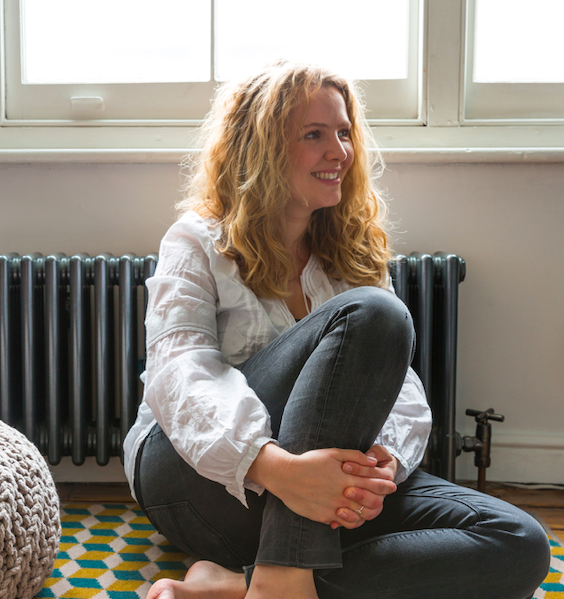 Today, we're catching up with the fabulous Lucy Gough! Originally from Australia but based in London, Lucy is an interior stylist whose work has graced the pages of Livingetc, You Magazine, Sunday Times Home, and more! She is passionate about creating beautiful images and has worked for several clients in the advertising, commercial and editorial sectors.
We put Lucy in the hot seat and here is what she had to say. Enjoy!
---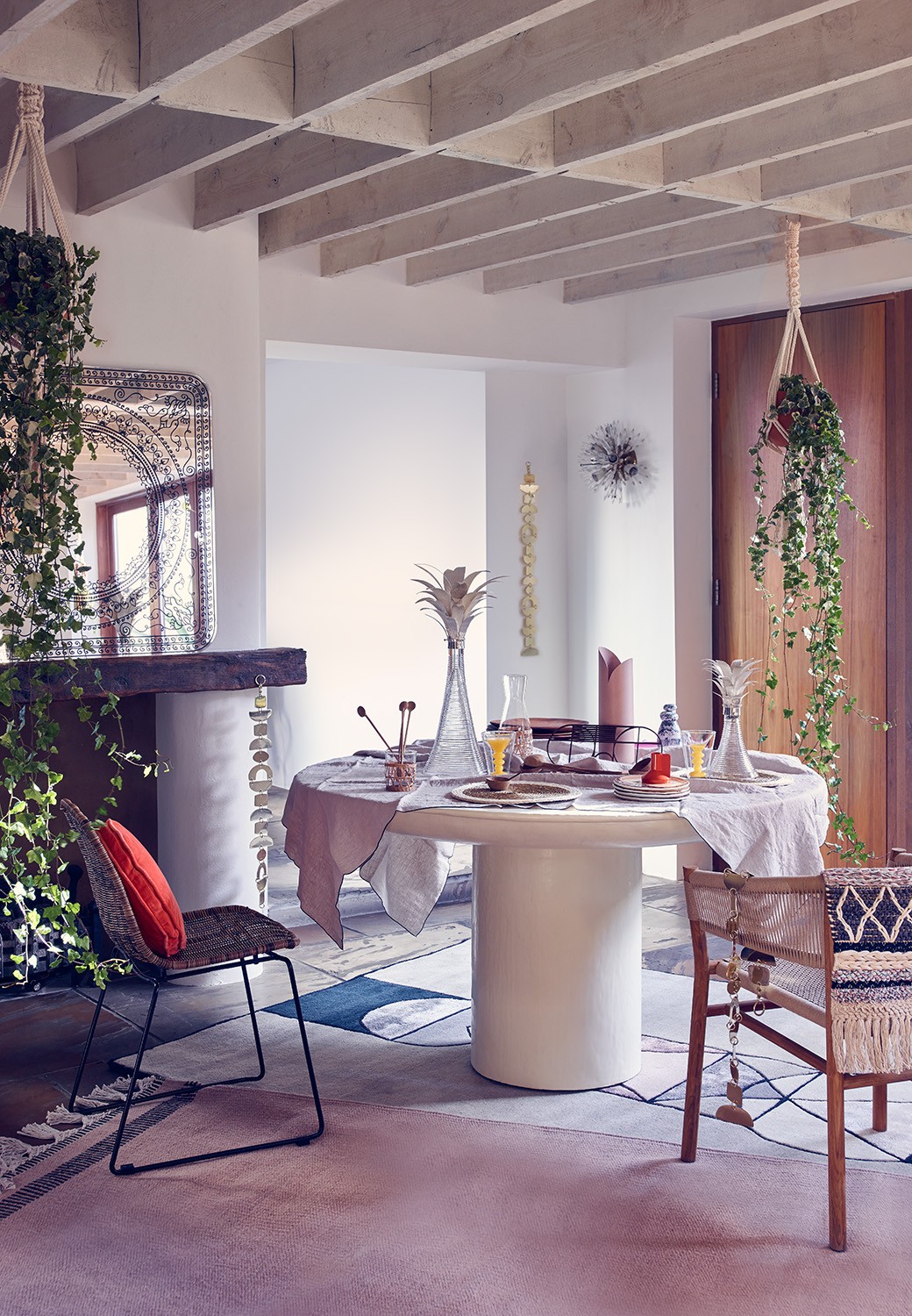 The first thing I do when I wake up is…
Well, my youngest wakes up at 5am every day without fail… so I usually spend the first while wishing i was still asleep and then I make myself a cup of yorkshire tea and watch re-runs of Peppa Pig until 5:30am and check my email and social media until about 6am!
In one short sentence, I would describe my home as…
Small but perfectly formed. and also warm and welcoming. People come to see us and end up staying hours and hours (and sometimes days) longer than planned. Just the way we like it!
My favourite room in my home is…
The sitting room. It's the heart of the home. We entertain there, eat dinner there, play, watch films- it's a room with many uses.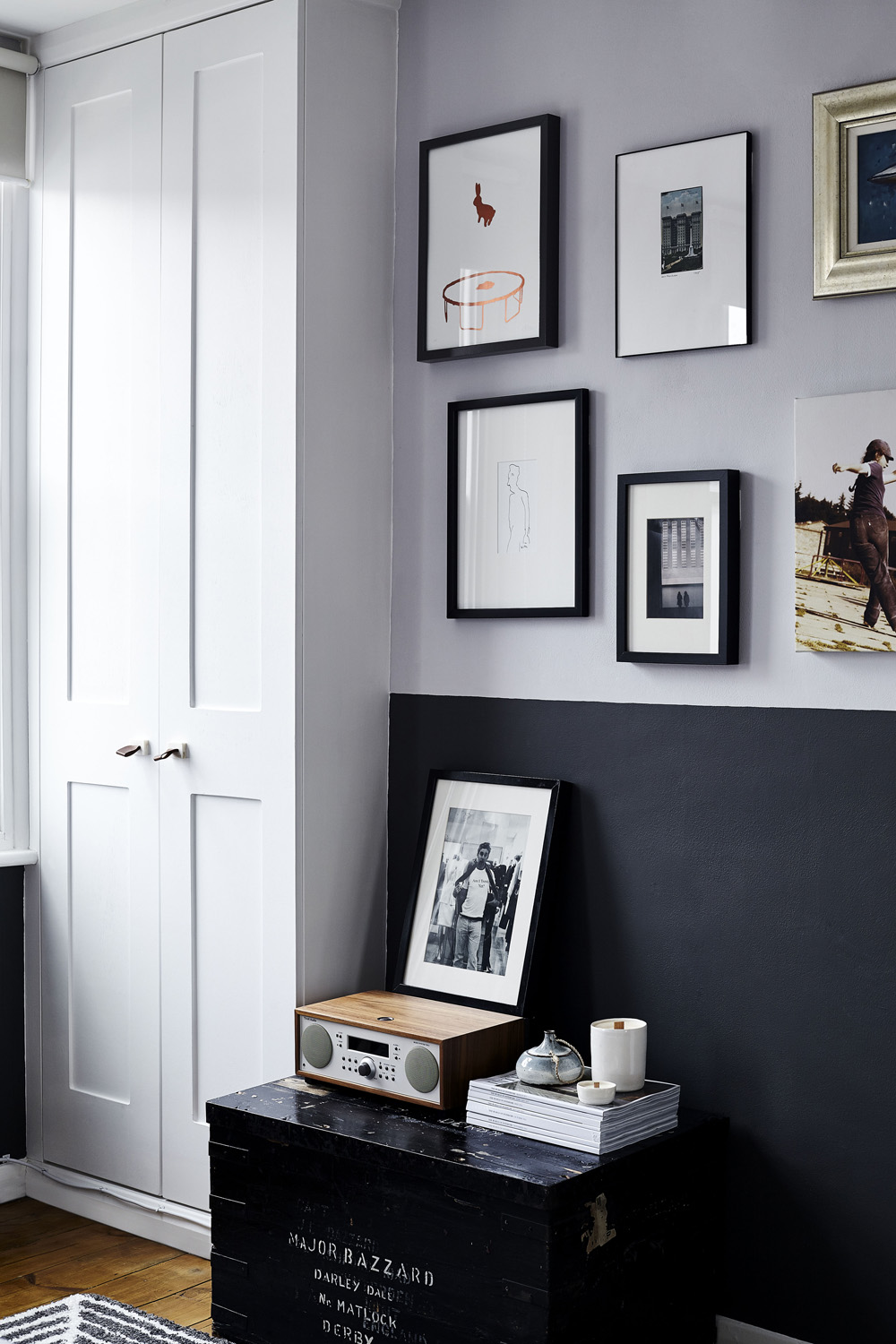 The three most important things I can't leave home without are…
My kids, my phone and wet wipes!
My dream destination to visit would be, obviously once lockdown is lifted…
Yves Saint Laurents house in Marrakesh. The colours are a feast for the eyes and the design is jaw-droppingly beautiful.
My top 3 dinner guests would be…
Ellen Degeneres, Paul Rudd, Michelle Obama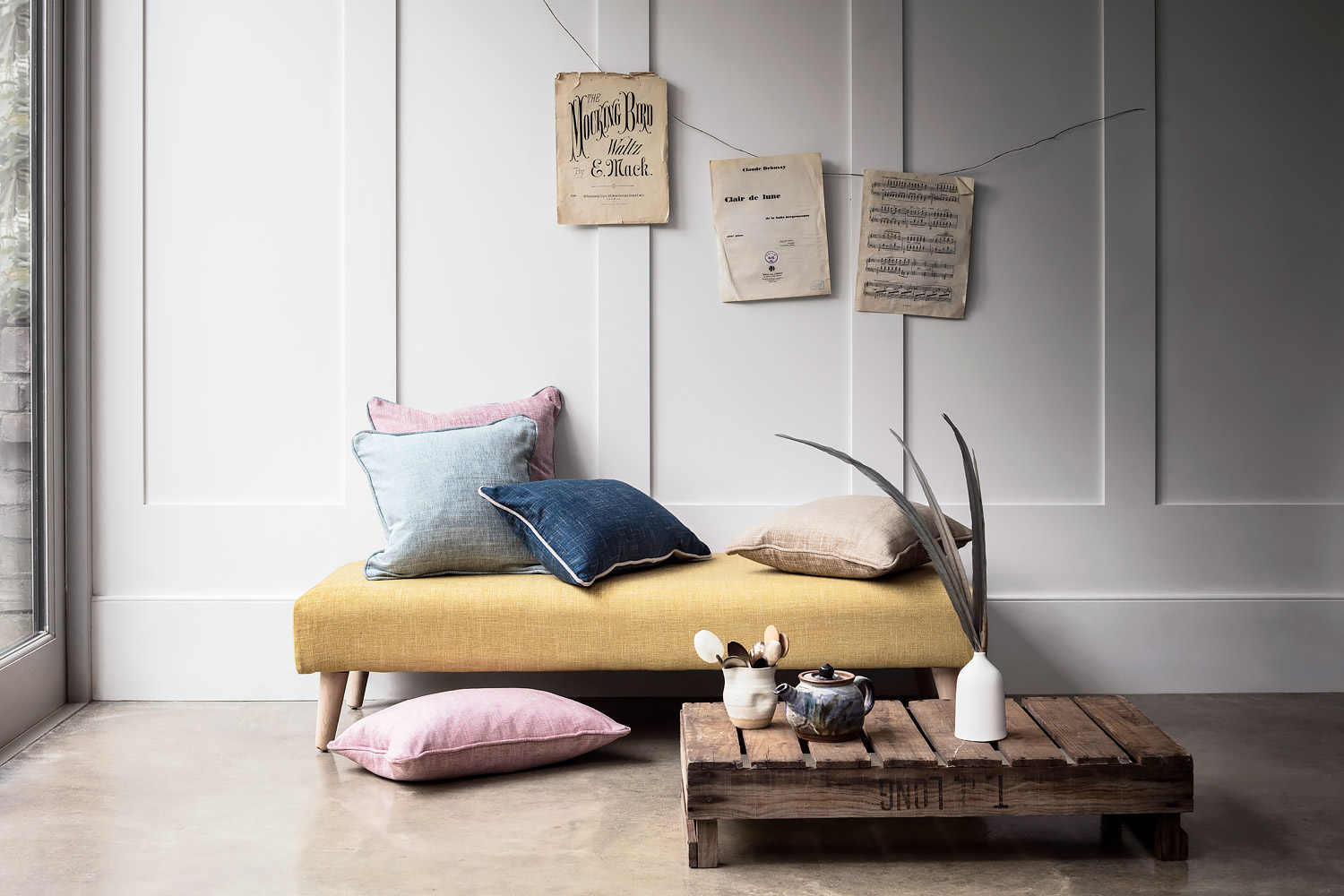 The thing I love most about my job is…
There definitely isn't just one thing! I genuinely love everything. I am so lucy to love my job. But the top of my list is standing back on the shoot and looking at the images that we have just created, on the photographers computer – it's great feeling to know you pulled off a brilliant shoot!
An invaluable piece of information that I've received is…
Don't make enemies – you never know when your paths will cross in the future, you might just need each other one day!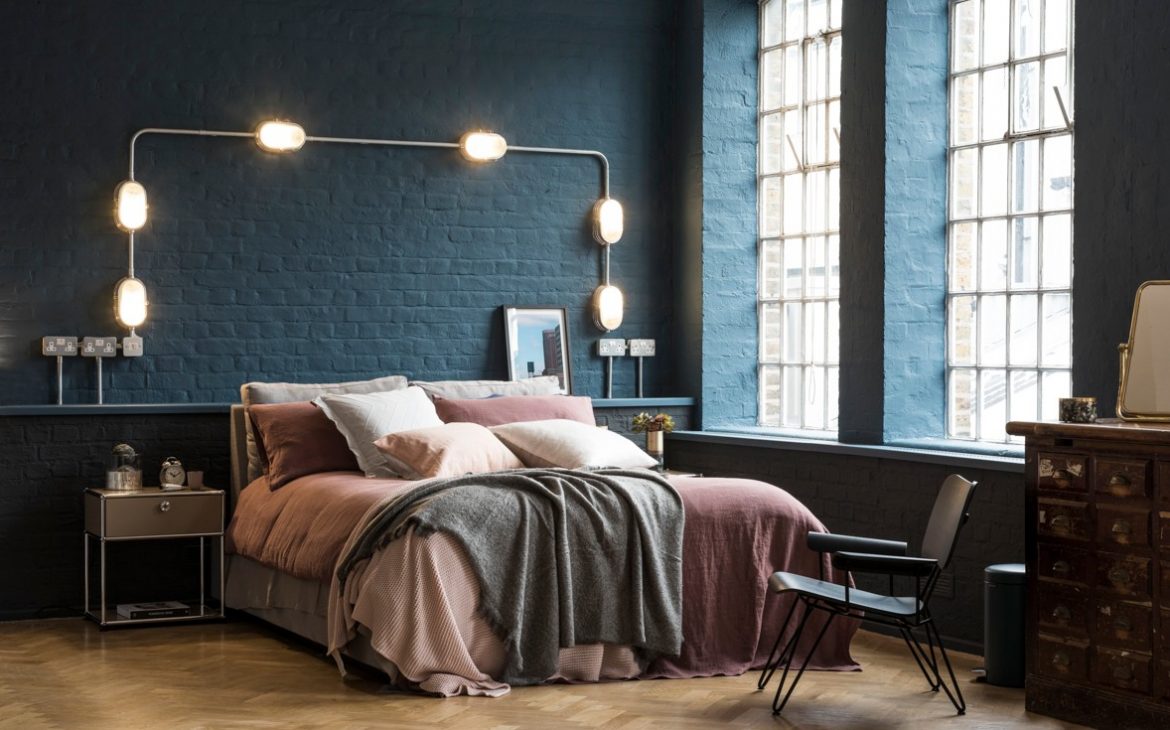 Tonight I will probably be dreaming about…
Australia. My new nephew was born last week and I am so homesick- I am desperate to meet him!
My dream piece from Sweetpea & Willow would be….
The Edgar sofa in green velvet- It's so gorgeous- I have had my eye on it for years!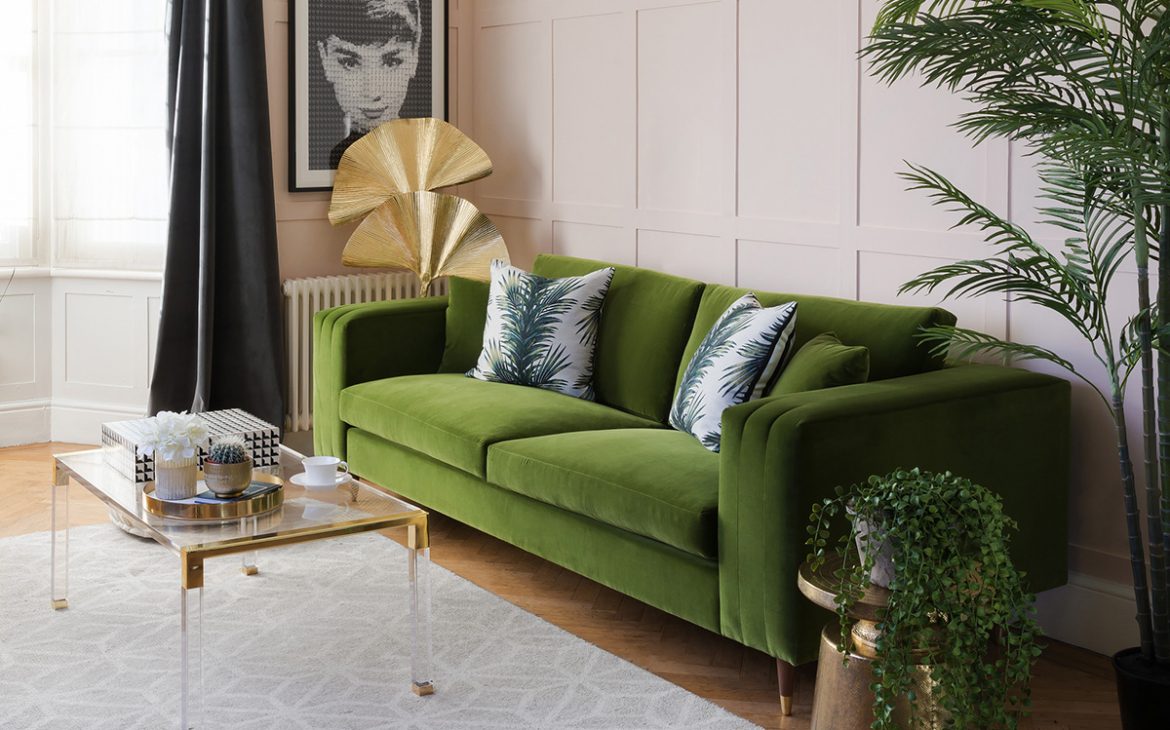 ---
Thanks so much for your fabulous answers Lucy!
Lucy Gough has launched a brand new Interior Styling online course in May 2020. Lucy will teach you everything you need to know to become an interior stylist! Moodbaords, ideas to create your own styling portfolio, and will take you through leading industry case studies- and more!
Go to lucygoughstylist.thinkific.com to learn more.