Every now and then, we at Sweetpea & Willow, like to introduce you to the people in our industry who we absolutely adore. These are the interior design bloggers, designers, and generally like-minded individuals who influence the world of design by consistently posting beautiful imagery and useful tips.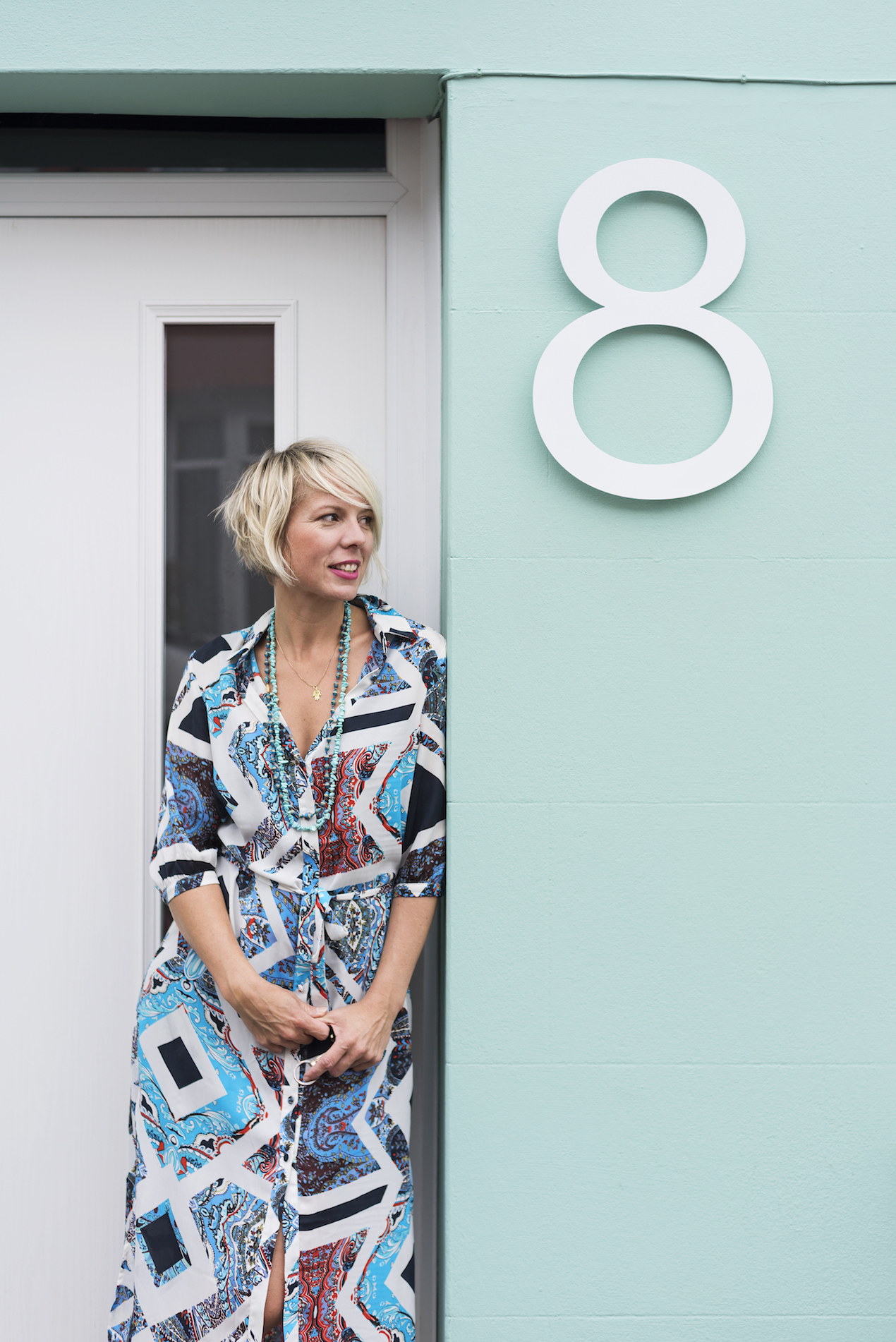 Today, we're catching up with Maxine Brady! Situated by the seaside in Brighton in a peppermint house with her Maltese dog, Teddy, Maxine is an extraordinary interior stylist whose work has graced the pages of Sunday Times Style Magazine, Guardian Weekend Magazine, Country Homes & Interiors, Ideal Home, Real Homes, Good Homes, and more.
She has even styled for us and her images were shortlisted for a House Beautiful award. As well as interior styling, Maxine is also an interior designer, award-winning lifestyle blogger, and TV presenter.
We put Maxine in the hot seat and here is what she had to say. Enjoy!
---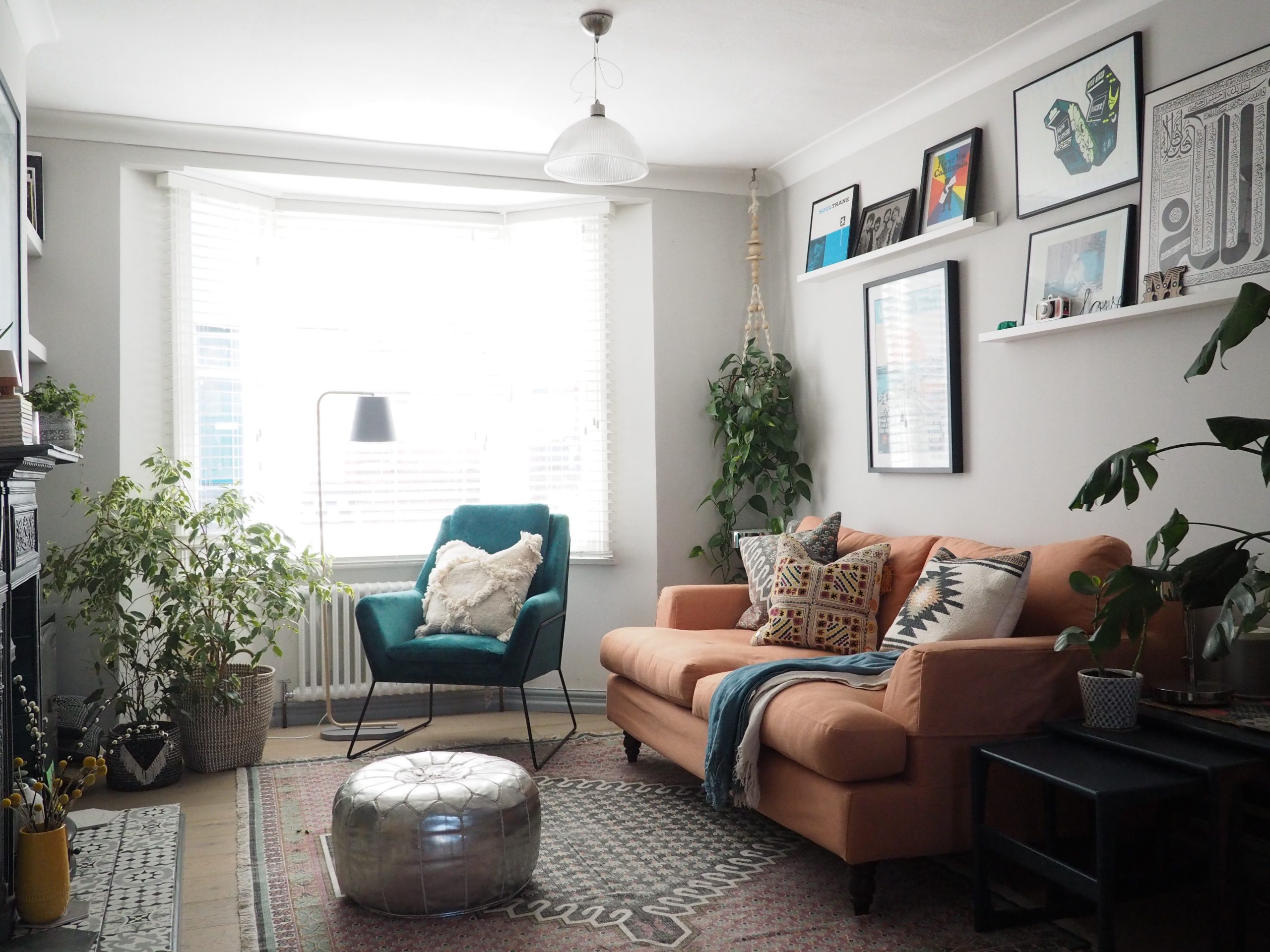 The first thing I do when I wake up is…
Make a coffee or a green tea (depending on how good I'm being) and then I light a Jasmine incense stick and I sit down on a cushion overlooking my garden and mediate for 10 mins as it sets my day to the right tone. Music gets turned on loud – as that always gets me going. I used to listen to the news from first thing, but I've decided to start my day in a softer way with meditation & yoga and herbal tea. Then I'm at my laptop writing features, creating styling content for my followers or taking calls for my latest project.
In one short sentence, I would describe my home as…
My happy, playful space filled with treasures picked up from my adventures from around the world. No day looks the same in my home – I'm forever changing things around.
My favourite room in my home is…
My garden (is that a room?). I've turned it into an outdoor garden room with sofas, dining table, benches and lots of cushions. It was a labour of love to transform it into the space I have today. It was a scrappy little garden space – and after a trip to Morocco and seeing the wonderful gardens there – I decided to makeover the space with paving, a pergola, hanging baskets on the walls, trailing plants, festoon lights and hexagonal paving. It doubles the footprint of my home in the Summer. And I love it. The garden has appeared in Real Homes, Good Homes and the Metro – it's a little bit insta-famous.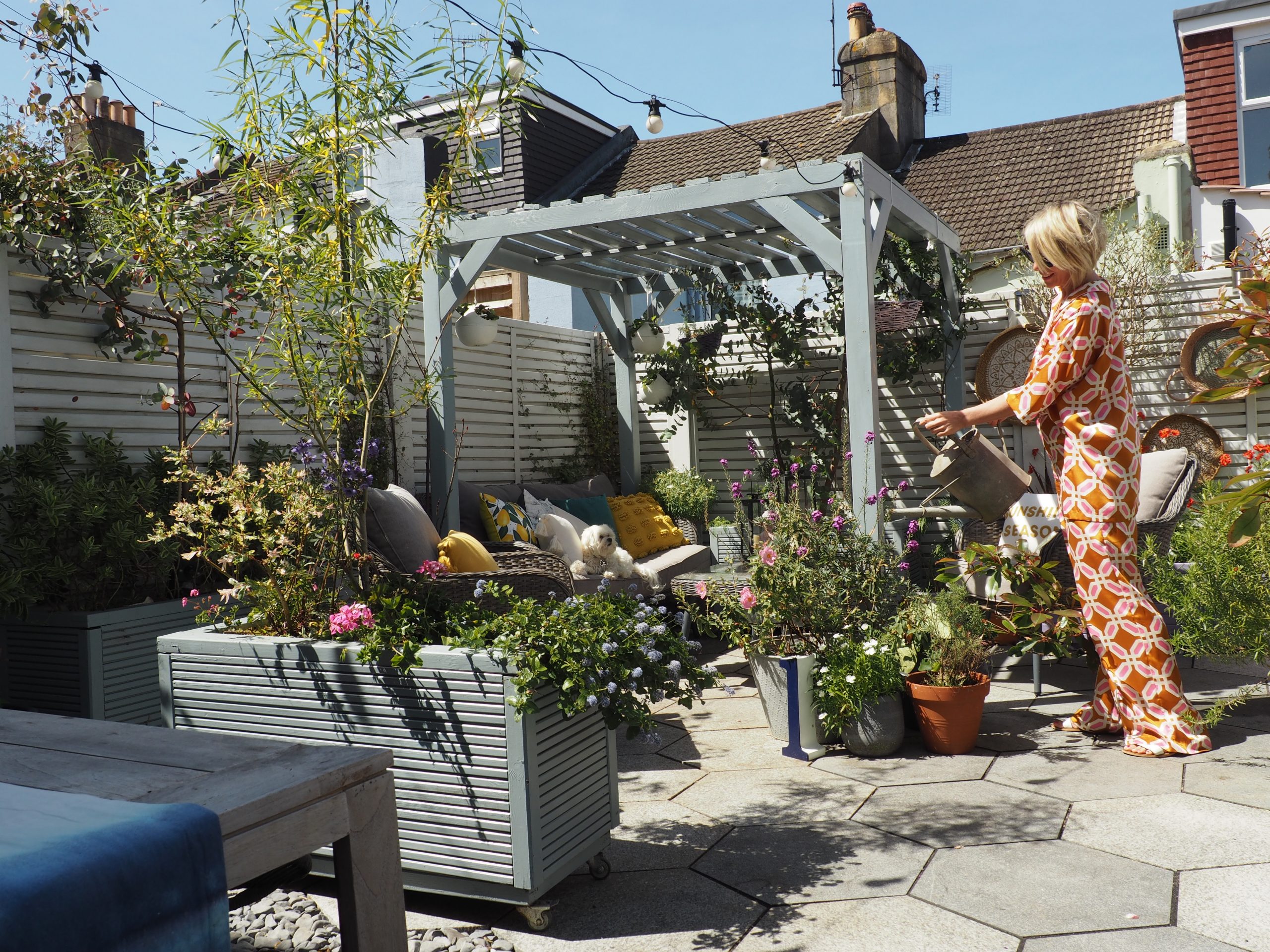 The three most important things I can't leave home without are…
My dog – he goes everywhere with me. A huge bag filled with phone, notebook, keys, pen (stylists ALWAYS seem to have massive bags – I think it is cos we never know what we might see or buy when we are out and about), and bright lipstick.
My dream destination to visit would be, obviously once lockdown is lifted…
I'm thinking of Tel Aviv as I love the food and I've heard it has a really cool underground social scene on the roof tops. Madagascar is on the list. Morocco – of course (I go every year), and then South America for a big trip – potentially Panama. And I'm looking for a yoga retreat in either Thailand or Bali. I love travelling so much.
My top 3 dinner guests would be…
Do you mean anyone??
Queen Elizabeth first ( not the current queen) I would LOVE to find out what the first Queen of England felt about governing over men and how she juggled her power (I'm a history buff), Andy Warhol – I want to hear about behind the scenes in the factory and I love the simplicity and power of his art. Plus all the gossip on the celebrities he used to hang out with. Keith Richards (he could provide the soundtrack). Think that mix could be an amazing diner party.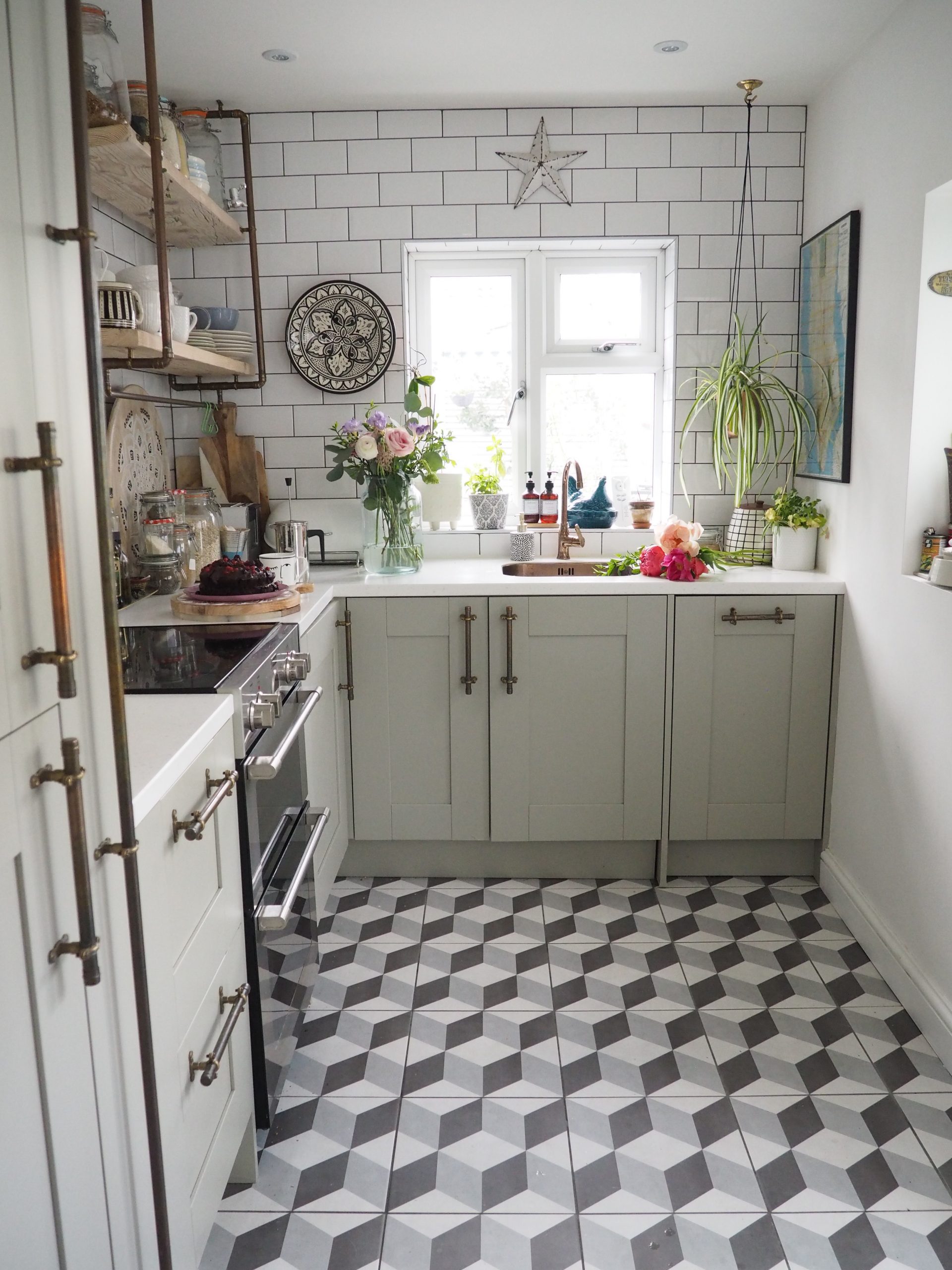 The thing I love most about my job is…
Every day is different. My background is as an interior stylist for magazines, TV shows, as well as for brands (like yourselves!). But four years ago, I started the 'We Love Home' blog which charts my home's transformation. The blog has taken off – winning multi-awards – including Amara Best Interior Lifestyle Blog in 2019. There is a FREE on-line interior styling course on my blog.
I've been keen to diversify my career over the time and recently made a move into presenting (I have a new range of Home Tours out with The Evening Standard Homes & Property which is very exciting). If you want to work with me in your own home, I've teamed up with another interior stylist to set up an interior design studio – where I help people create a home they love!
My days are hectic, long and demanding, but I wouldn't have it any other way. I can be blogging, writing, teaching, hosting workshops, presenting for TV, styling, art directing, filming – and I have just started taking photographs now. My work is so varied, creative and inspirational. Plus, I get to work with some wonderful people who are a joy to style for.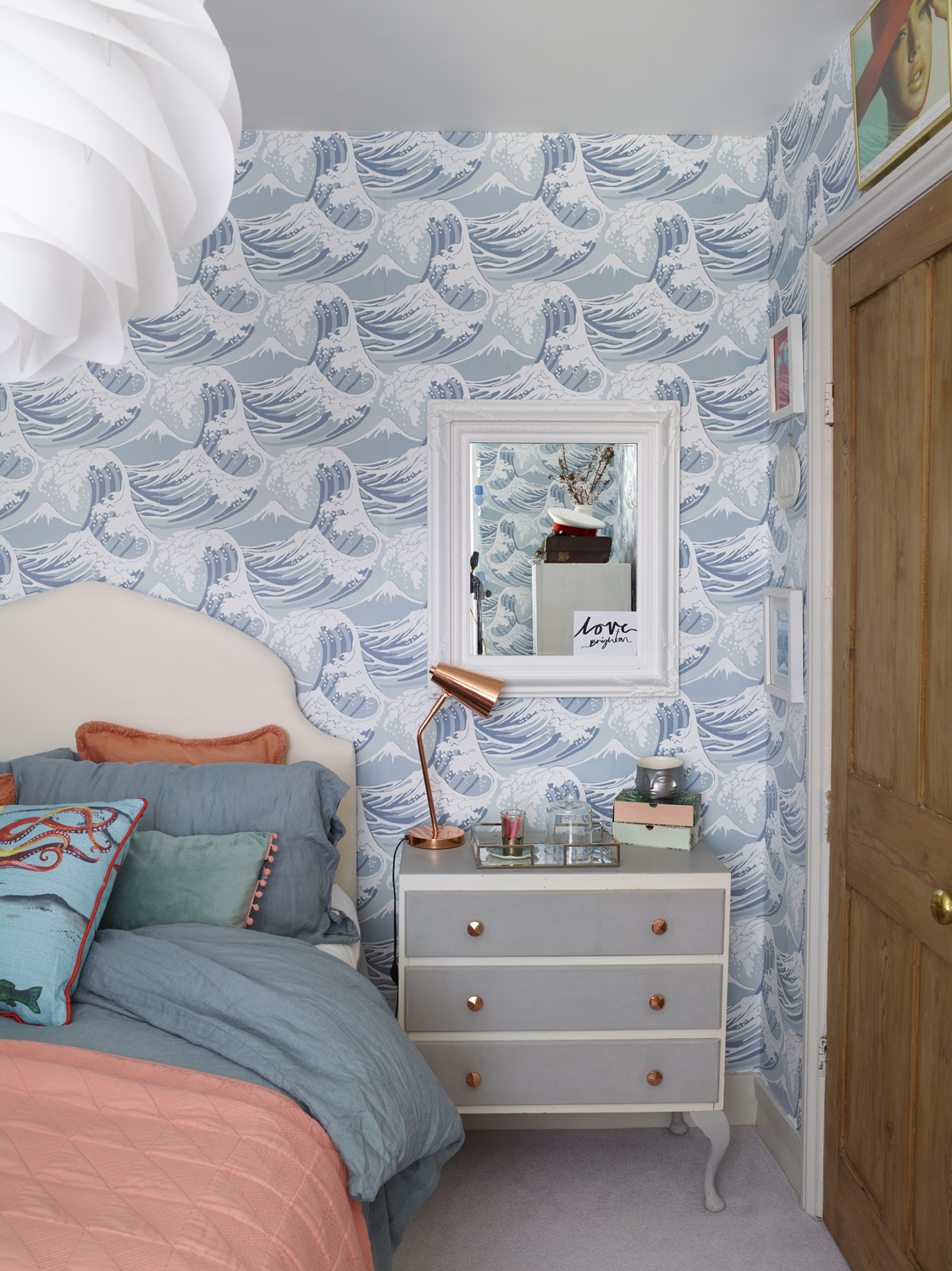 An invaluable piece of information that I've received is…
"A flower does not think of competing with the flower next to it. It just blooms." – Zen Shin. Just be you – that is what I love about this quote. There is enough room for all of us in the world to be the best we can be.
Another was: 'Never wish a day away.' My old editor once told me that. It's hard with my job to have a good work life balance and I think it is important to remember that every day is precious and not to be wasted.
Tonight I will probably be dreaming about…
Far away places – I love dreaming about places I have visited abroad. And in dreams – my dog can come with me!
My dream piece from Sweetpea & Willow would be….
I adore your new Johnathan Adler collection. If I could squeeze all of it into my home I would be a very happy interior stylist. I'm drawn to The Dora Maar Table Lamp – I'm madly deeply in love with it.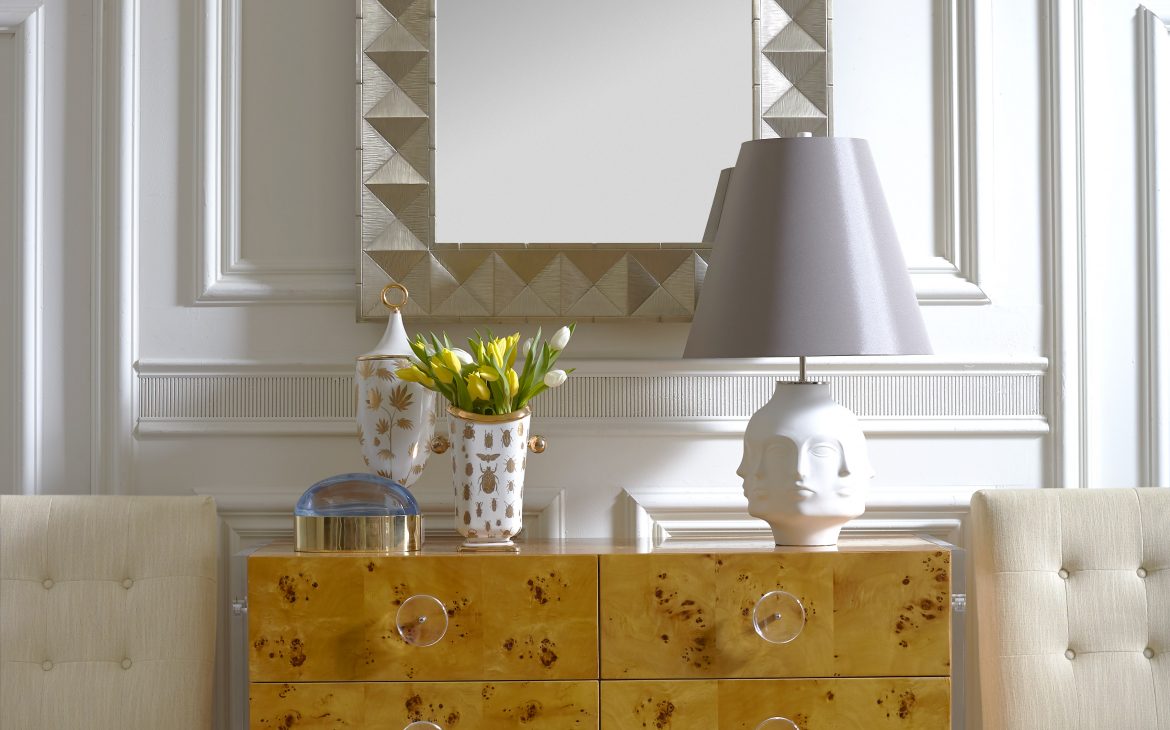 ---
Thank you so much for your awesome answers, Maxine!
See more from Maxine on Instagram and her blog:
@welovehomeblog
www.welovehomeblog.com
Visit www.secretylingclub.com for the interior design studio
For more expert interior advice and design tips, check out The ES Home Tours here: https://www.homesandproperty.co.uk/home-garden/interiors/home-tour-the-idle-hands-sandra-baker-secret-styling-club-a138571.html