Getting a good night's sleep is vital to maintaining good health, and your sleeping environment and choice of mattress are contributing factors. Our editors at Sweetpea & Willow have put together a sleep edit with expert advice and styling tips so that you can have the best sleep ever.
---
The Mattress of your Dreams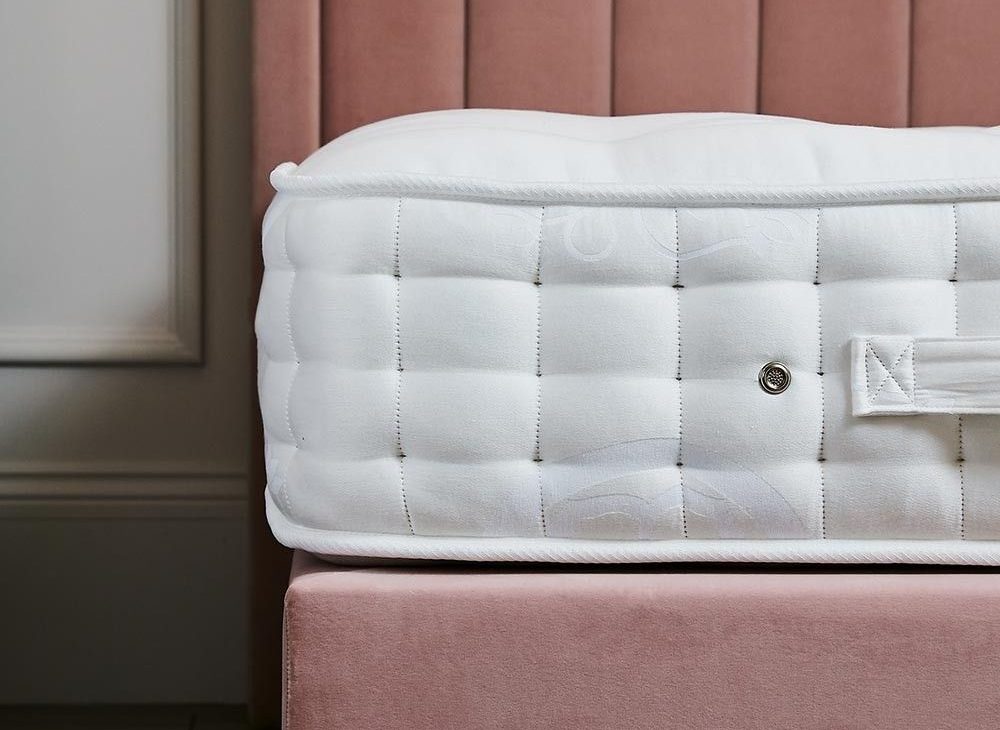 As we spend about a third of our lives in bed, investing in a good mattress that improves sleep quality is essential. Our Sweetpea & Willow mattresses are designed for comfort, support and longevity, and are made right here in England. All our mattresses feature cotton damask covers known for excellent breathability and body temperature regulation, and are filled with natural cotton, wool, silk and cashmere – the best quality materials for the best quality of sleep. The traditional hand side stitching technique performed by highly skilled craftsmen also offers edge support and increases the lifespan of our mattresses, so you can experience blissful sleep for years and years to come.
---
GET THE LOOK: Boutique Hotel Chic
Once you have the perfect mattress, the next step is to create the perfect sleeping environment. Your bedroom should be a calm and relaxing space that is organised and free of mess and clutter. Take inspiration from these tranquil hotel rooms on how you can transform your bedroom into the ultimate sleep sanctuary.
Cadogan Hotel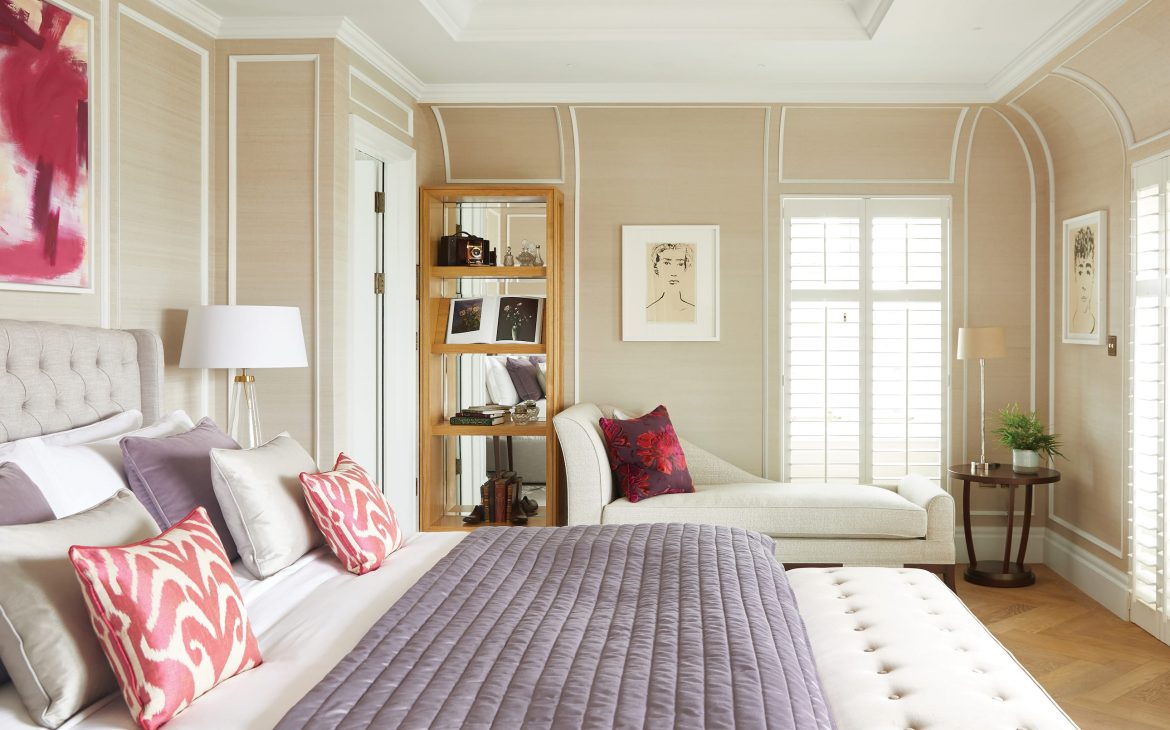 The Penthouse suite at the Belmond Cadogan Hotel oozes understated luxury. The room utilises layered fabrics and textures, and a muted colour palette to create a sense of calm. Shop the pieces below to recreate the look yourself.
The Painswick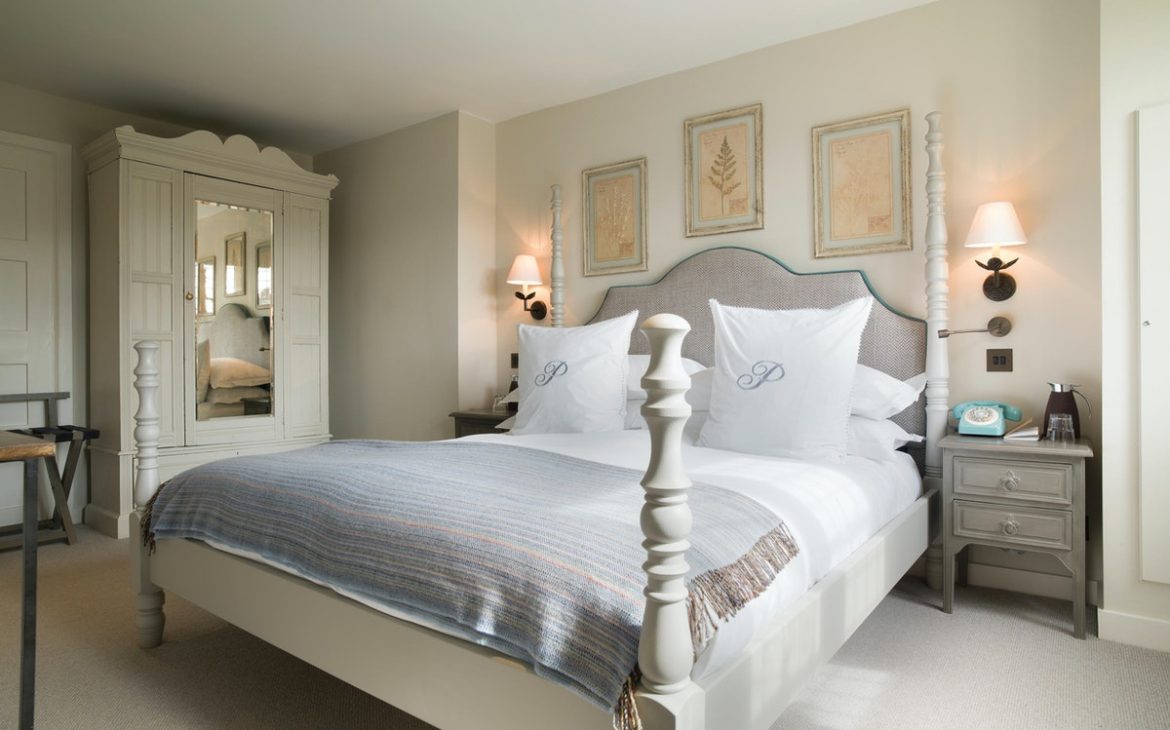 Situated in the picturesque Cotswolds, The Painswick is quintessentially country! Check out how you can get the look below.
---
Sleep Advice from an Expert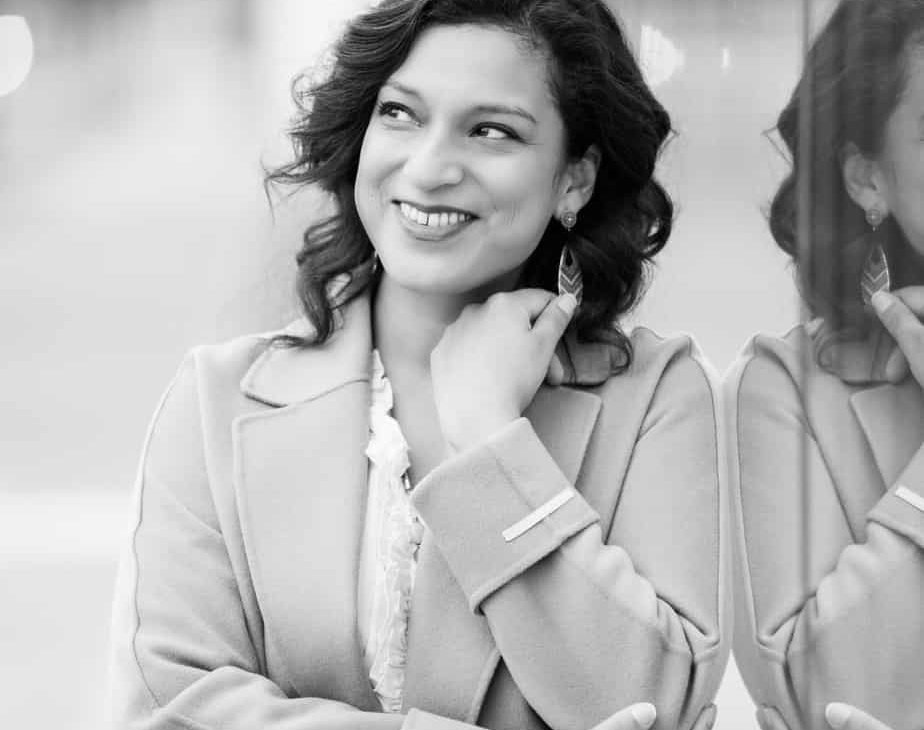 "Did you know that the best sleeping position for the human body is on the back? It is the most convenient one, allowing the head, neck and spine to align and stay in a neutral position. This way, no additional pressure or curves are being added to the back."

Christine Hansen
Click here to read more on sleep from Christine
---
Ayurvedic Sleep Tonic
While it's recommended that you avoid eating meals close to bedtime, here is a drink that not only helps you get a better night's sleep, but also has an abundance of health benefits, including building overall vitality and alleviating stress.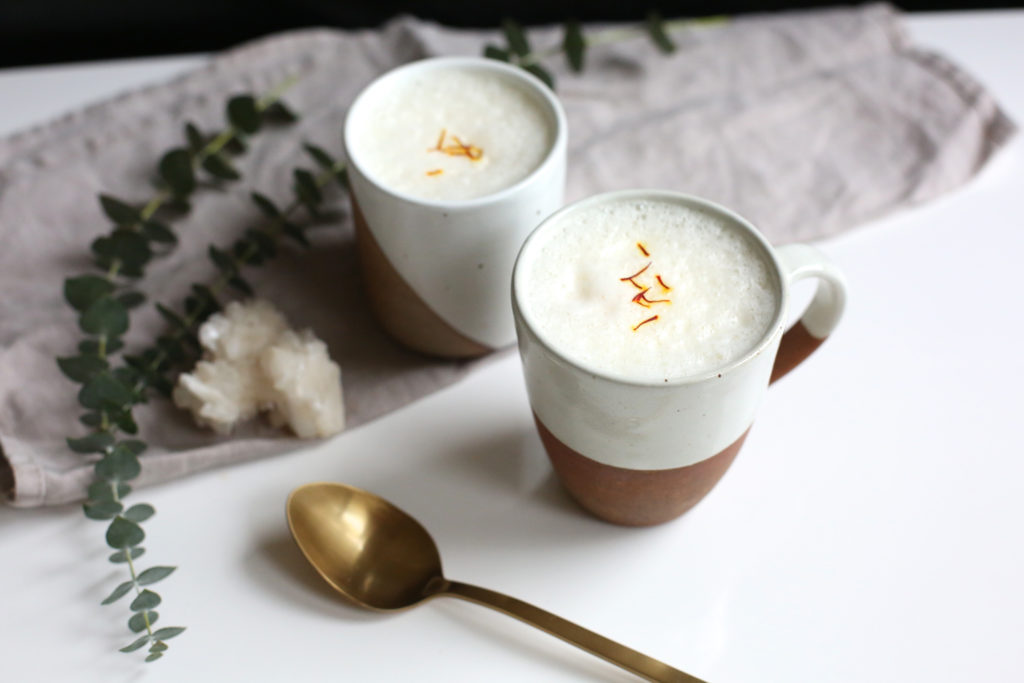 Ingredients
2 cups fresh almond milk (or organic milk of choice)
1-2 pitted dates
1 tbsp ghee
1 tbsp raw honey
½ tsp ground cardamom
2-3 threads saffron (or a pinch of ground nutmeg)
Optional: ¼ tsp ashwagandha powder
Method
In a small saucepan, lightly heat the almond milk until warm, not boiling. Transfer to a blender and add the remaining ingredients. Pulse until combined. Pour into a mug and sip slowly before bed.

Recipe courtesy of Vidya Living.
---
Do you have any top sleep tips? We could love to hear them! Write them down in the comments section.
If you enjoyed this blog, please let us know by clicking the heart ♡ below!