While we at Sweetpea & Willow HQ love the fact that each new season brings the opportunity to redesign and redecorate, we also acknowledge the importance of sustainability in the world of interiors. That's why we love making and selling gorgeous, high-quality investment pieces that will last for years and years. Our editors have come up with some ways you can make your interior space more sustainable this autumn.
Wooden Furniture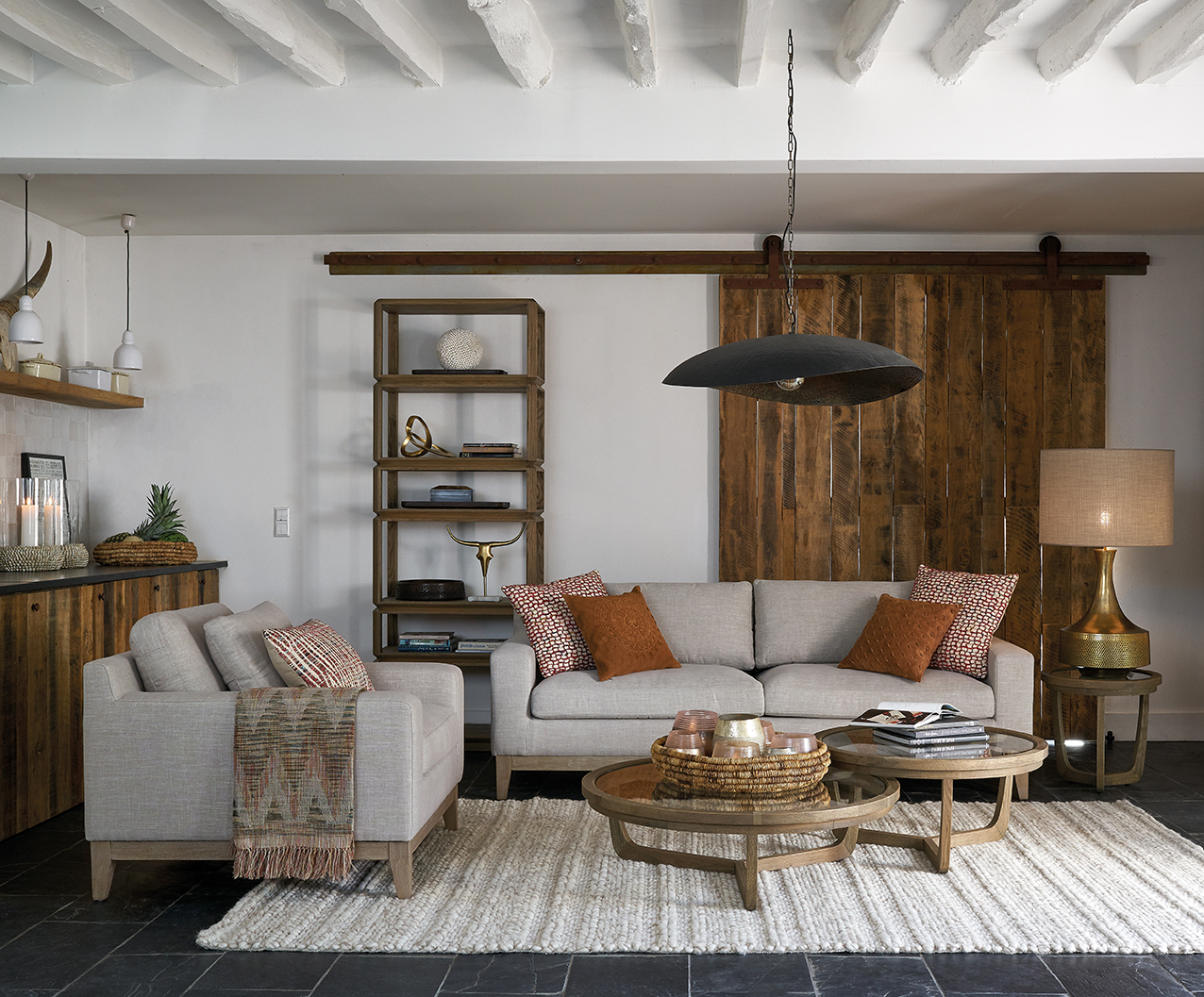 Natural, wooden furniture is unrivalled in timelessness and usefulness. It is widely believed to have first been used over 6000 years ago in ancient Mesopotamia and it is still an incredibly popular material today. Wood is perfect for creating a stylish and conscious living space as it lasts a long time, can be reclaimed and repurposed, and is fantastic at retaining heat so helps contribute to a naturally warmer interior setting.
Read our Rattan Edit here
---
LED Lighting
We have recently partnered with luxury lighting brand, Schwung, to offer an exquisite selection of beautiful LED-powered lights for illuminating your home in style.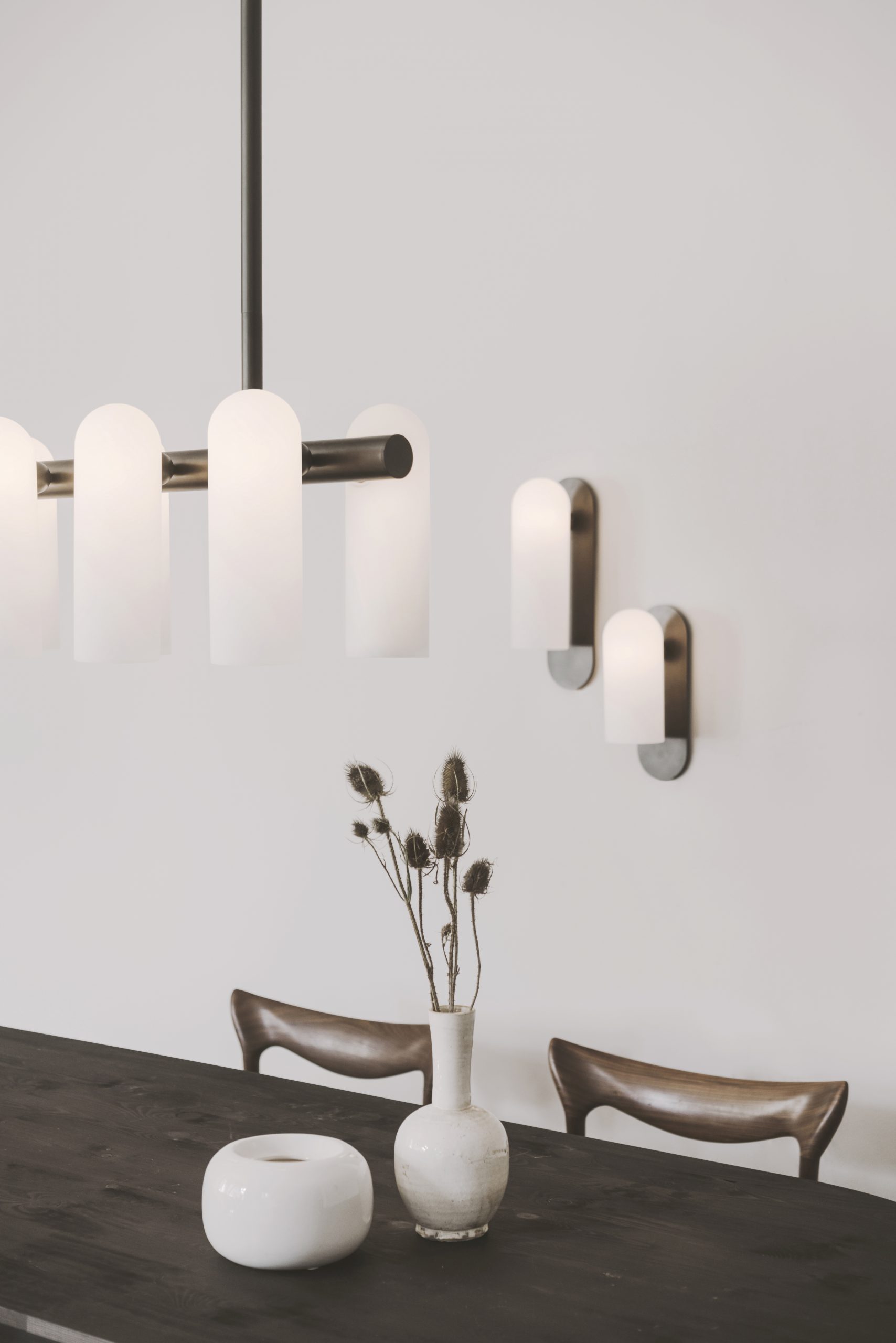 LEDs, or Light Emitting Diodes, are sustainable alternatives to traditional bulbs. Highly efficient, LED lights use and produce less waste than other light bulbs, have a lifespan of up to twice as long as other traditional bulbs, and can also be recycled after use.
All Schwung Lamps come with LED bulbs and are 98% recyclable; in fact, the whole manufacturing process is conducted with efforts to keep environmental impact to a minimum.
Click here to view the full collection and receive 15% off!
---
Rugs and Soft Furnishings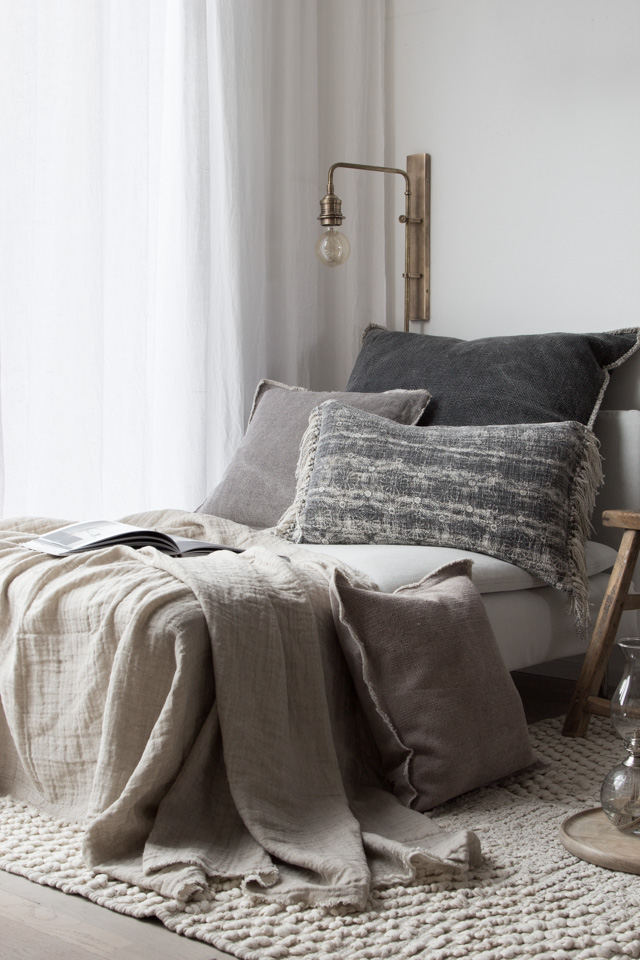 Before you turn on the heating, consider warming your home with soft finishings such as throws and blankets. Draft excludes and rugs are fantastic at retaining heat and keeping your home as warm as naturally possible. Cotton and faux fur rugs and furnishings are soft, cosy additions that feel and look fabulous all year round.
---
Buy locally
In addition to featuring pieces designed exclusively by our very own creative team, every piece of our Handmade in London is produced right here in London. Buying British-made products means creating less of a carbon footprint, boosting the local economy and receiving better quality products that are made to last.
---
7 super easy ways to be more sustainable
SWITCH OFF – Turn off devices and appliances when not in use
CYCLE – Consider using a bike for short trips and commutes instead of a car or public transport.
SOURCE LOCAL PRODUCE – Buy produce from a local market instead of a supermarket
USE NATURAL LIGHTING – The most sustainable way to illuminate your home is using natural lighting. Where possible, pull back the blinds and enjoy the sunshine.
RECYCLE USED COFFEE PODS – Recycle your used coffee pods or you can even buy compostable ones. Brands like Nespresso and Tassimo actually have services where used coffee pods are collected and recyled.
REUSABLE CUPS – Buy a reusable cup or flask for drinks on the go
GO PAPERLESS – Reduce the amount of mail you receive and opt for digital letters, invoices and notices. Many shops also offer electronic receipts.
---
Feel free to leave us a comment down below with your top tips for living more sustainably this autumn. If you enjoyed this blog, please let us know by clicking the heart ♡ below!
Image sources: 'Soft Furnishings' Main: Pinterest