Although we couldn't be there this year, the stylists here at Sweetpea & Willow have enjoyed keeping up with the goings on at Maison & Objet via their Instagram. One major aesthetic we have seen a lot of is the resurgence of Retrofuture – a striking mix of contemporary curves and mid-century design that is breaking through in the interior world. Read on to discover our top picks and tips for embracing a futuristic flair into your space.
---
MODERN LIVING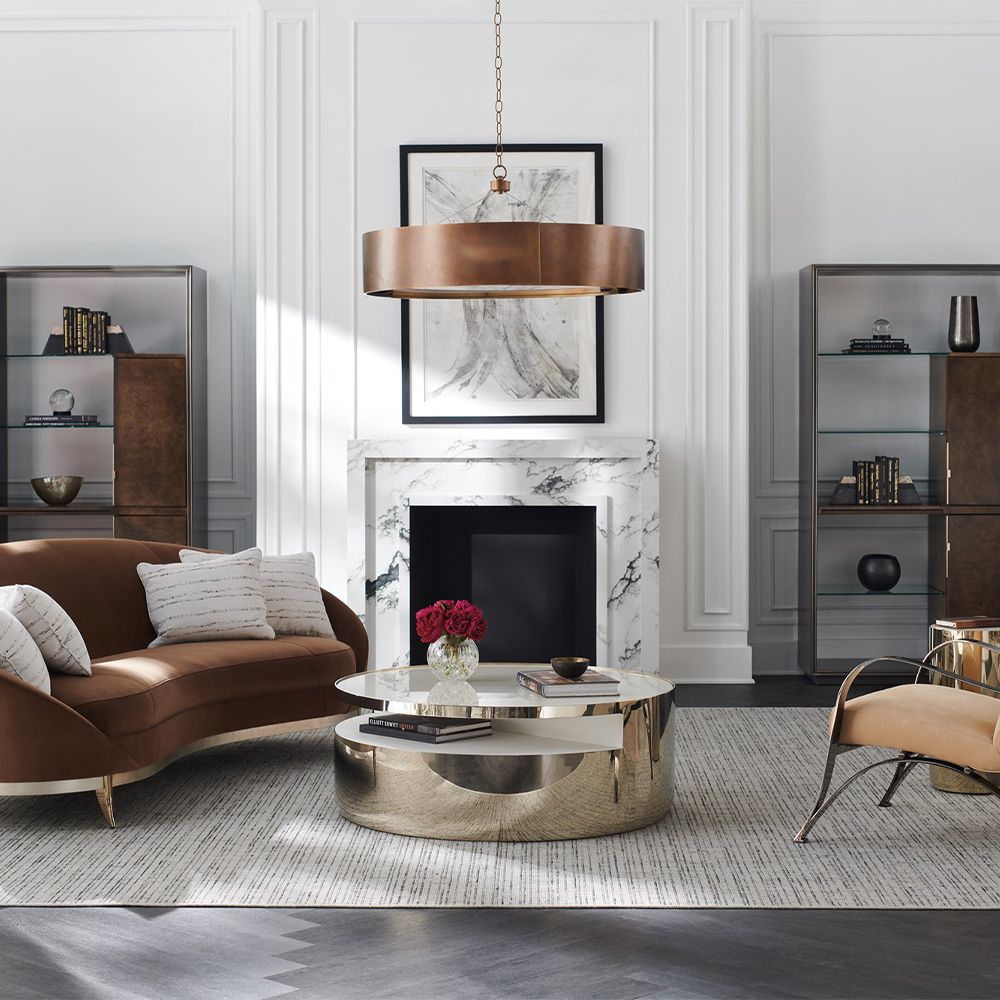 Retrofuture embraces bold shapes and curve appeal as well as nostalgic design, making it a striking, yet timeless design choice. In living rooms and lounges, we expect to see the organic shapes of sofas and seating transferring over to coffee tables and nesting tables. Eye-catching marble and contemporary brass will create a sense of timeless elegance, and textured fabrics will definitely add to the luscious and sleek appeal of the space.
---
FINE DINING
Be ahead of the curve and serve in style. The innovative designs associated with the Retrofuture aesthetic will liven up your dining space with bold and enchanting energy – perfect if you adore hosting. Bring the Retrofuture style to your dining space with modern design chairs, bold colours, metallic features, as well as sculptural lighting and accessories for a strikingly modern statement.
---
DREAMY DESIGNS
Make your bedroom an inviting haven with sumptuous shapes and captivating curves guaranteed to infuse your space with a soothing and relaxing feel, creating the perfect environment for sleep. Beds that adopt rounded shapes can feel all-encompassing and cosy while adding a pop of retro panache to your decor. Splurge on shapely chests of drawers, bedside tables and groovy accent chairs for an utterly indulgent Retrofuture feel.
---
FUNKY FIXTURES
Looking to add a retrofuture flair in any room? Just add a light touch with a wall sconce, shimmering chandelier, or creative table lamp. Lighting is not only a great way to brighten a room, but it literally highlights your décor. Contributing rounded shapes, striking metallic features, and illuminating orbs, lighting becomes a great transitional piece to incorporate this trending style with your current interiors.
---
Let us know your thoughts on the Retrofuture vibe in the comments below and tag us in your inspired interiors on Instagram or Pinterest with #lovethewayyoulive