As we prepare for another fabulous year at Sweetpea and Willow, we took some time to reflect and show you just what we achieved in 2022. Read on to discover our bestsellers of the last year, our beautiful new brands and upcoming news for 2023.
---
BREATH-TAKING BESTSELLERS OF 2022
We love to see what products our customers have fallen head over heels for, which is why we have compiled a selection of our bestsellers of 2022! Below are products that you loved last year; we can't wait to see what you will adore in 2023.
---
BEAUTIFUL BRANDS WE LAUNCHED IN 2022
Sweetpea and Willow were proud to introduce a number of new brands to our site in 2022. We are always on the lookout for inspiring pieces that we think our customers will treasure for years to come, and 2022 saw the arrival of luxury brands Theodore Alexander, Caracole and Eva Sonaike.
THEODORE ALEXANDER
Established in 1996, Theodore Alexander specialises in creating exquisite, contemporary home furniture and accessories. Each and every piece is designed for both function and beauty and to last a lifetime. Discover elegant beds, seating, storage and tables, all handcrafted to excellence from high-quality materials to help you create sophisticated, balanced and relaxing spaces.
CARACOLE
Launched in 2009, Caracole embodies a vision of a high-style furniture line that has personality, is playful and offers exceptional value. Unique materials have been used to create distinctive sophisticated pieces for every room of the home that are exceptionally stylish and infinitely adaptable. Discover our fabulous range of sideboards, cabinets, tables, and more.
EVA SONAIKE
Inspired by traditional West African designs and prints, Eva Sonaike offers elaborately designed cushions, pouffes, rugs and lampshades that will enrich your home with mesmerising patterns and vibrant colours. Her attention to detail and rich knowledge of textile prints ensures your home is exquisitely adorned with artistic flair and enchanting colour.
---
SOME EXCITING NEWS IN 2023…
---
LAST YEAR'S EXPERT JUDGES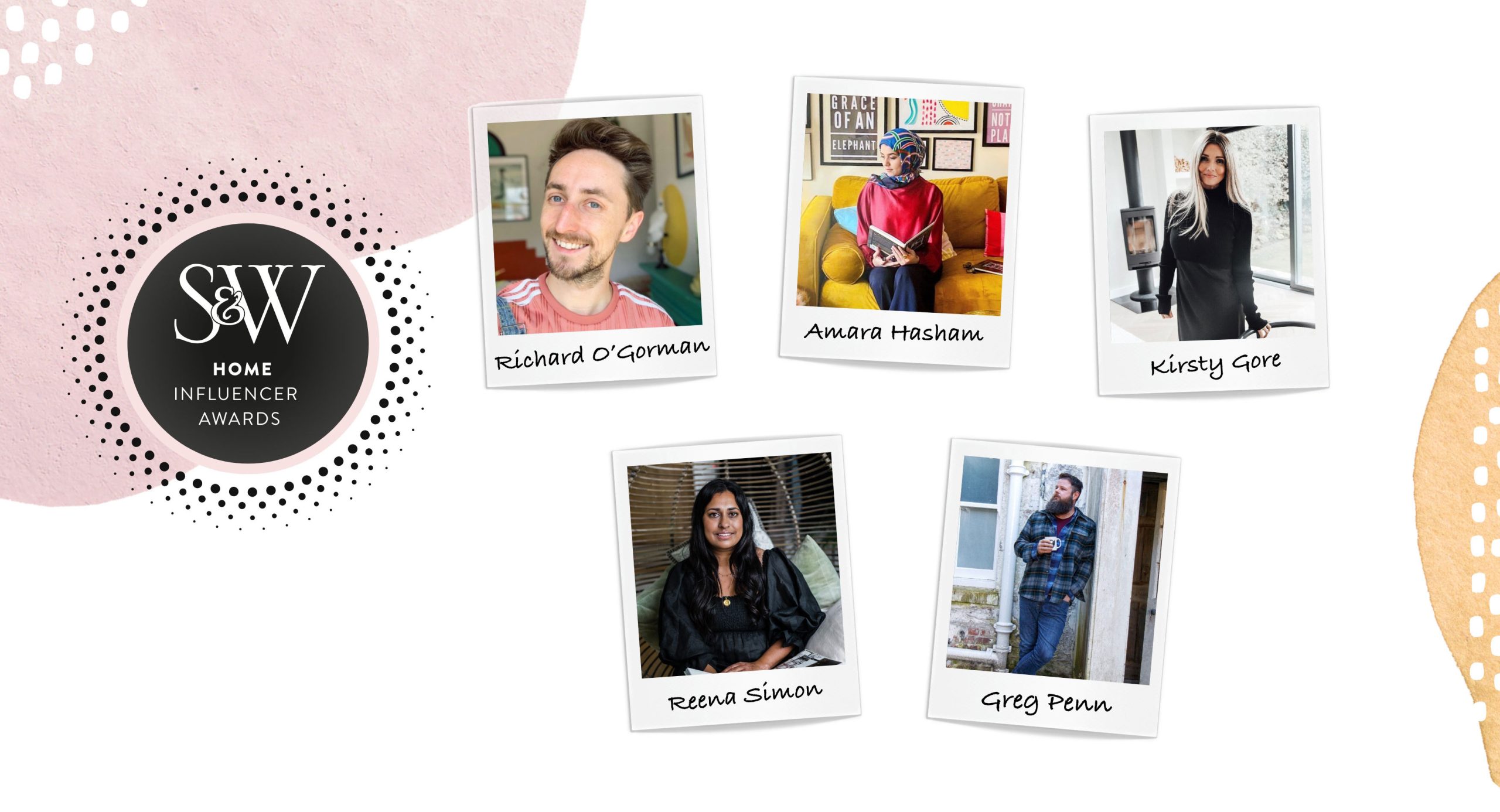 We were very grateful to have the talented minds of our judges – Richard O'Gorman, Amara Hasham, Kirsty Gore, Greg Penn and Reena Simon – helping us determine our Home Influencer of 2022. If you want to find out more about our fabulous awards, have a look at our previous awards, as well as our longlists and shortlists below, or contact us directly at press@sweetpeaandwillow.com
---
OTHER PROUD ACHIEVEMENTS
We are very proud to have won two awards in 2022 to add to our repertoire. We are thrilled to be named Winner of Best Luxury Furniture eTailer by the Greater London Enterprise Awards and Winner of Leading Luxury Furniture & Accessories Boutique – West London – Build Home & Garden Awards.
---
What are you looking forward to seeing from us this year? Let us know in the comments!