As Summer comes to an end, it's time to explore all the exciting ways to refresh your home and make that smooth interior transition to Autumn. Fear not if you have absolutely no idea where to start; this post is designed especially to inspire you with the latest trends and styling advice to ensure a simple and stress-free makeover – because that's what we're all about. Read on for our Autumnal must-haves!
---
SUPER SUMPTUOUS SOFT FURNISHING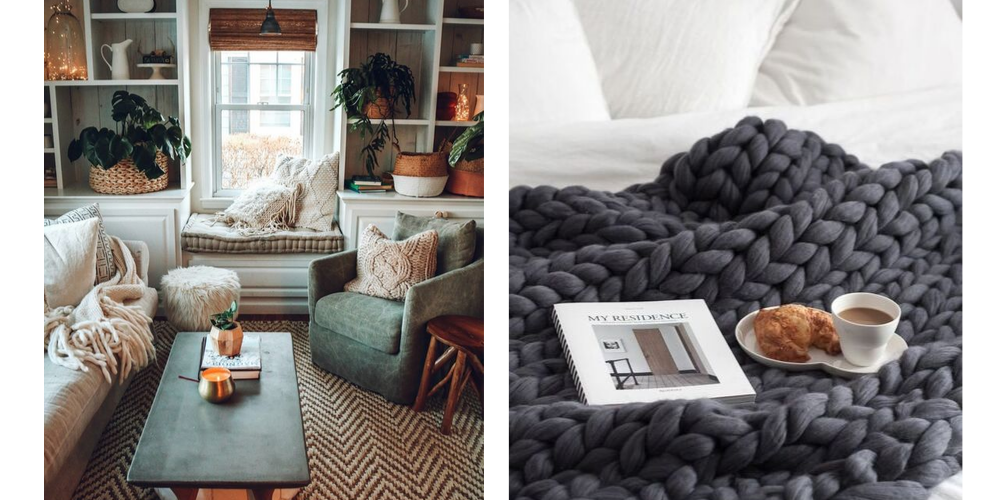 Fluffy throws and chunky, knitted blankets are absolutely crucial when it comes to transitioning from a summer haven to an autumnal sanctuary. Nothing beats being curled up on the sofa wrapped in the most luscious, cosy blanket after a long day at work. We recommend adding a nice, furry rug to your living space too. Apart from being a treat for your feet, dressing your flooring with a carpet or rug is an incredible way of retaining warmth in your home. We have a lovely selection of faux fur beanbags and cushions for your home, too.

CANDY CRUSH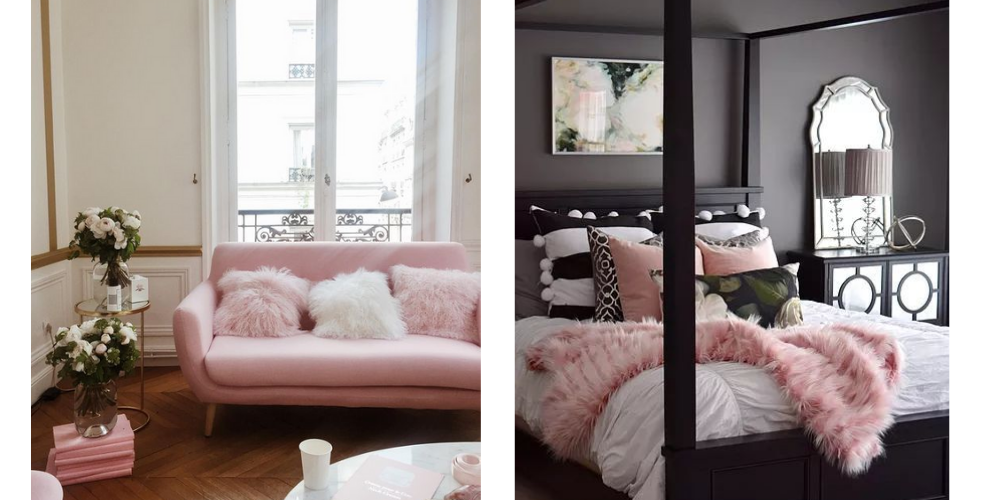 Pink is not just a colour; it's a way of life. It's no secret that we LOVE pink in all it's pretty shades and saturations. Pink is a great complementary colour for autumn and adds an uplifting playfulness to the typically quite sombre palette. Plush pink velvets and furs brighten up living spaces and look fabulous no matter the season.

BACK TO BLACK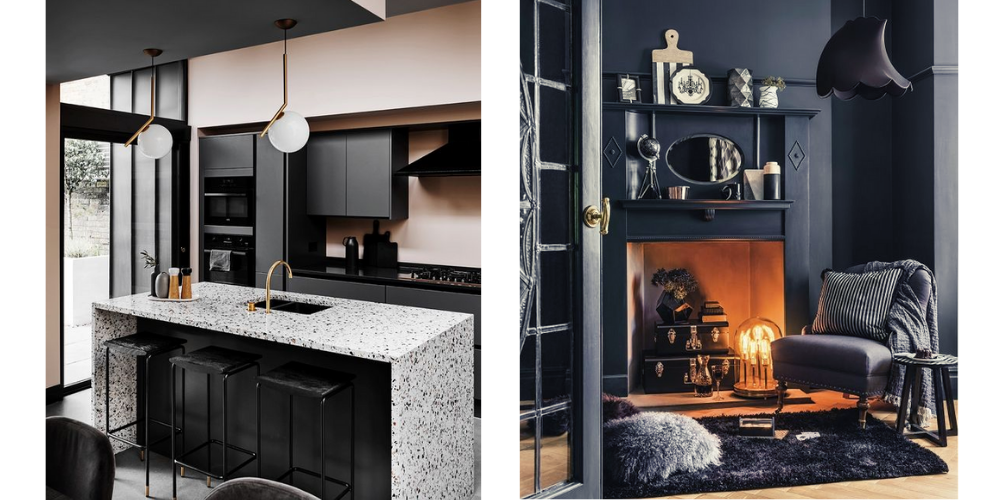 Perhaps not it's a colour that springs to mind when thinking about all things autumnal, but don't make the mistake of overlooking its potential and transformative abilities. It truly is a colour like no other (yes, 100% a colour) that only the most adventurous and audacious are brave enough to cover their walls and anchor their living spaces with. We have chosen black as one of our main colours this season because it is bold, versatile and transcends all seasons and interior design styles. There's no better time than now to dare to the different and no better way to redefine your home than with an unconventional, statement shade this season.

FABULOUSLY FLORAL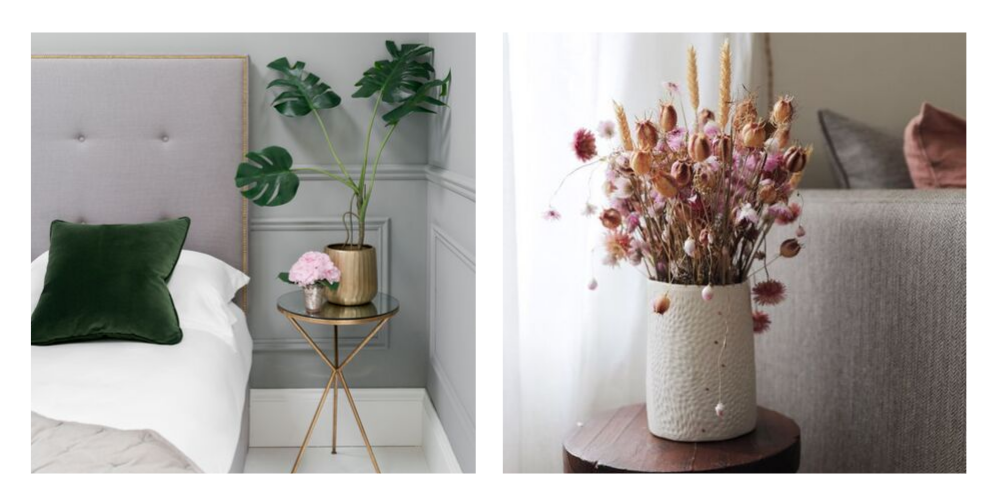 Dry out your beautiful summer flowers and incorporate some rustic beauty into your theme this season. Artificial plants and flowers work brilliantly all-year-round. Besides occasionally dusting them, faux flowers require minimal maintenance and attention. Diffusers and candles are brilliant for decorating your home and making it smell delightful. For a full floral experience, you can even opt for flower-scented candles!

LIGHT IT UP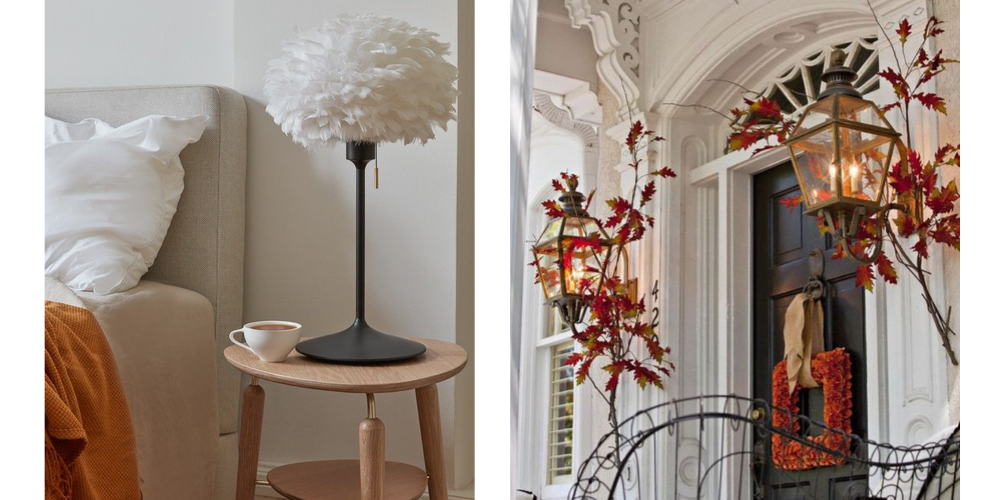 The bright side of reduced hours of daylight is that you can make use of lovely statement lighting and at Sweetpea & Willow, we have something for everyone. Whether you're looking for a classic lantern or a decadent chandelier adorned with crystal glass, we have something to match your taste.

---
We hope you have enjoyed reading about our autumn interior styling tips!
We have an exquisite range of lovely new arrivals! You can sign up to our newsletter to hear about our freshest finds every week!
Image sources: Pink Bedroom, Pinterest + Sweetpea & Willow