Bespoke Me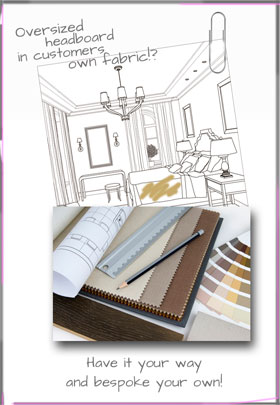 Have you been looking at any of our Handmade with Love range but found that the measurements aren't quite right for your home? Or none of our available fabrics take your fancy?
Perhaps you would just prefer some alternative feet on one of the chaise longues? No problem, we are here to help! Not only is our gorgeous, new Handmade with Love furniture available in an extensive range of luxurious fabrics and colours, but we also offer a bespoke service on all of these wonderful items.
Why not indulge your creative self and make your beautiful new bed, sofa, blanket box or chaise completely unique to you?
All you need to do is simply fill out this form and one of our lovely Sweetpea sales team will contact you with a quote for the cost.
Though our bespoke service will be a small additional charge we promise you it's an investment worth making! Remember, this beautiful furniture range is made with love and built to stand the test of time!