Press Centre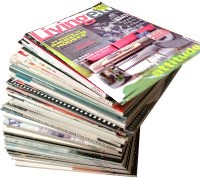 We will be launching our exciting new Press Centre very soon. If you are interested in getting a Press Account with us, please fill out this form, and we will review your application.
Once approved, and the new Press Site launched, we will send you details on how you can login and download high resolution images of our products.
All we ask is that you credit Sweetpea & Willow with any images that you use.
If you would like high resolution images in the meantime, please do not hesitate to contact our press office at press@sweetpeaandwillow.com and we will help you out.